Minister of Defence Milos Vucevic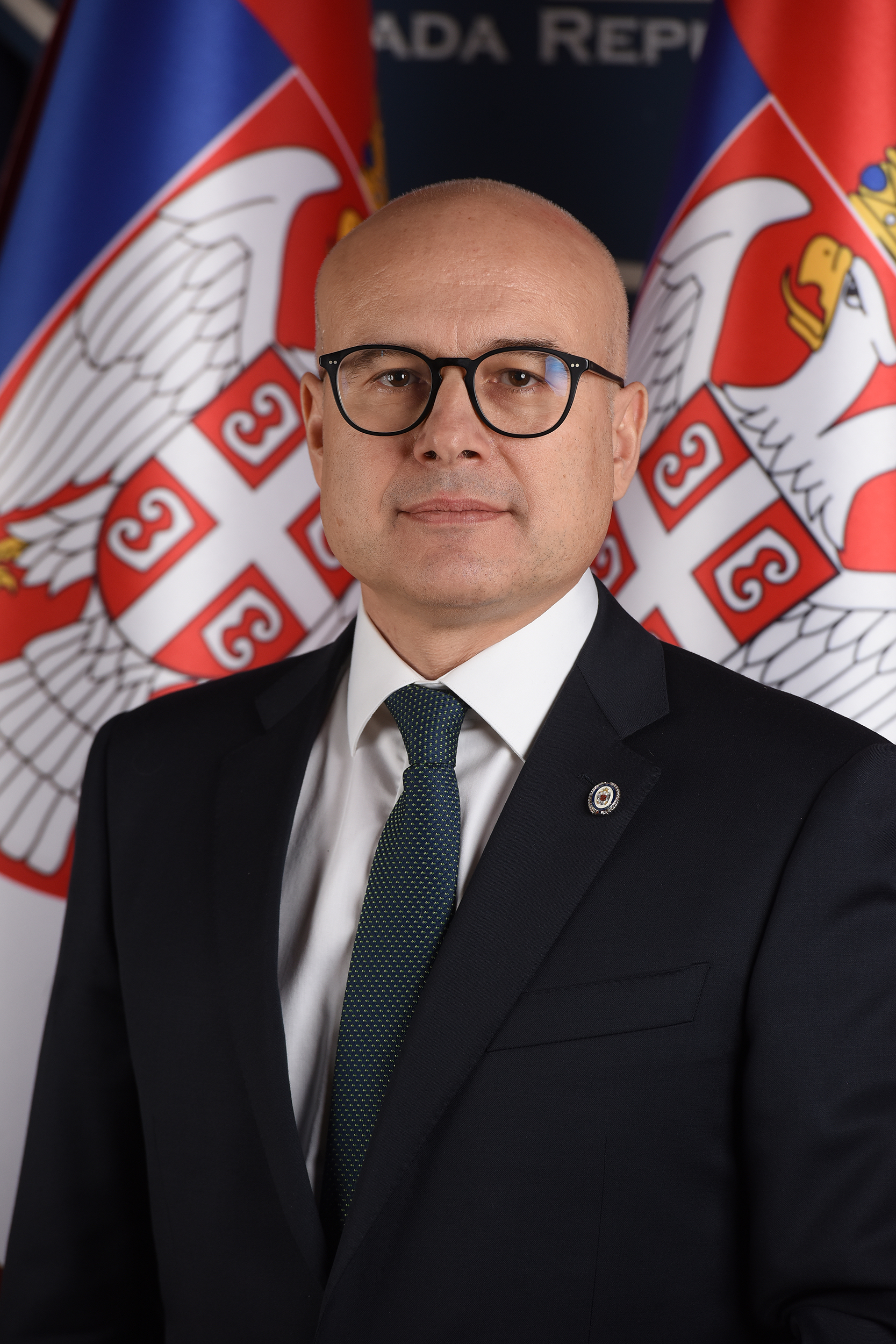 tel. +381 11 30 06 311
fax. +381 11 30 06 062
e-mail. ministar.odbrane@mod.gov.rs

Born in 1974 in Novi Sad. He attended the "Vasa Stajic" elementary school in Novi Sad, and then completed the "Jan Kolar" Grammar School in Backi Petrovac. Vucevic graduated from the Faculty of Law in Novi Sad in 1999, with a grade point average of 8.84. After graduating from university, he went to serve in the military in Vranje, and then in Gnjilane.

He was practicing law from 1999 in his family's attorney's office. He is the President of the City Committee of the Serbian Progressive Party of Novi Sad. He was elected President of the City Committee of the Serbian Progressive Party in Novi Sad in the elections within the party at the local level held in 2011 and 2017.

He was elected Mayor of Novi Sad in September 2012, after which he stopped working as a lawyer. He was a member of the Board of Directors of the National Alliance for Local Economic Development (NALED) from 2015 to 2016.

After the local elections in 2016, he was elected Mayor of Novi Sad for the second consecutive term, and in 2020 he was elected Mayor for the third time, which happened for the first time in the history of the city. He became the Vice President of the Serbian Progressive Party in 2021.

He received several awards, including the charter of honorary senator of the Senate of the Economy of Serbia in 2014. In the same year, he received the "Captain Misa Anastasijevic" award, which was presented to him as the leader of the city administration, for the promotion of European values of life in Novi Sad. Two years later, in 2016, those values were confirmed by declaring Novi Sad the Youth Capital of Europe 2019 and the European Capital of Culture 2021.

He is the recipient of the "White Dove" award within the "Tesla Global Forum" programme. He is the holder of the Order of Saint Bishop Maxim of the Eparchy of Srem, as well as a letter of recognition and gratitude from the Eparchy of Backa for his outstanding contribution to the development of spiritual and church life. In 2022 he received the highest recognition of the Serbian Orthodox Church - the Order of Saint Sava, 2nd Grade.

Besides legal sciences, history and geography are his favourite social fields.

Vucevic is a passionate fan of football and sports. He likes to spend his free time in nature, fishing.

He speaks English. He is married to Maja and is the father of Mihailo and Danilo.