Minister Stefanović: Our Army units are trained and equipped with the state-of-the-art assets
Today, Deputy Prime Minister and Minister of Defence Nebojša Stefanović PhD visited the Army units in the barracks "Mija Stanimirović" in Niš. On that occasion, Minister Stefanović stated that our soldiers, non-commissioned officers, and officers are trained and equipped for the execution of every task aimed at defending our country, but they are also equipped with the state-of-the-art assets from "Nora B-53", FAV CIV to tanks T-72MS and armoured vehicles BRDM 2MS.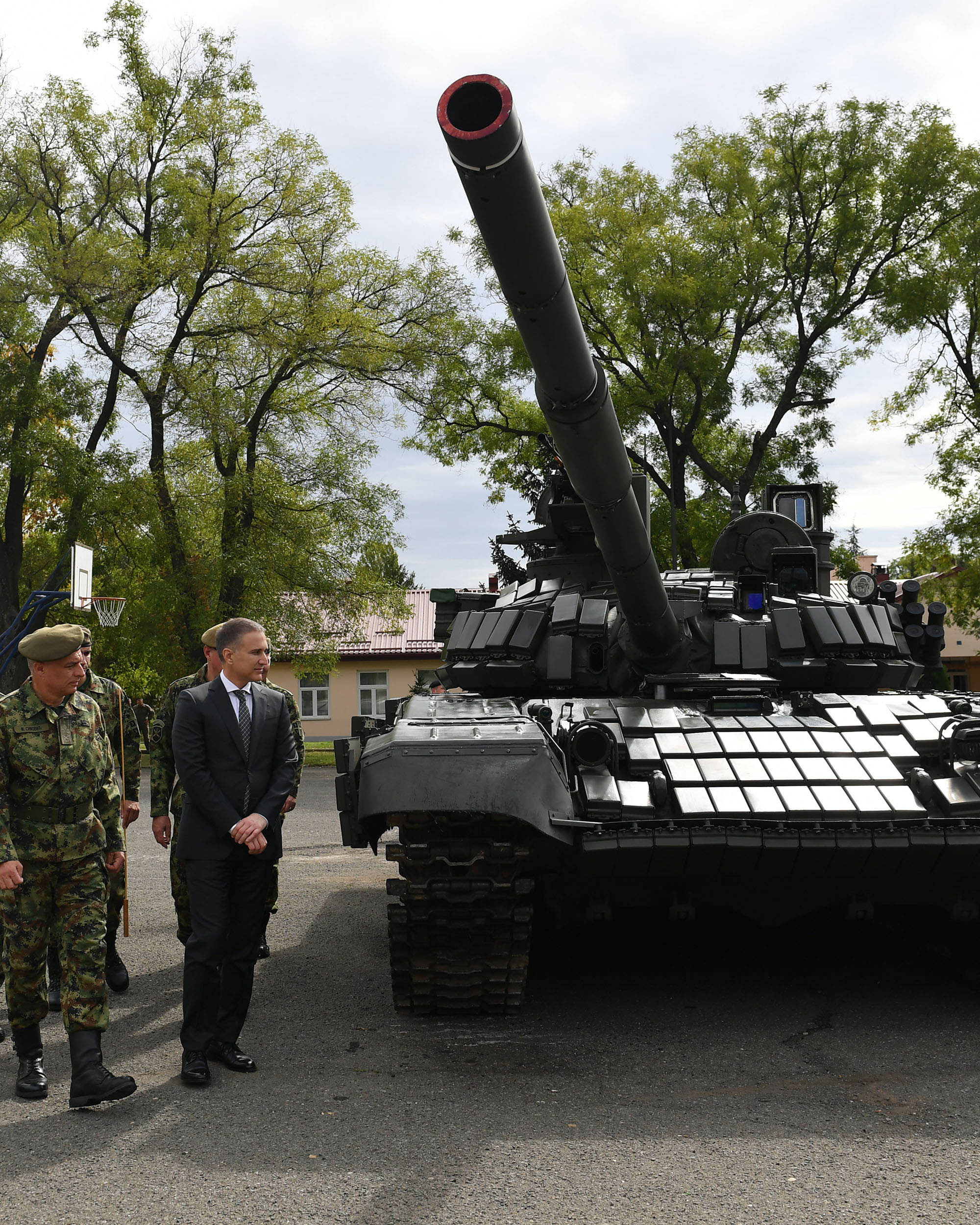 - I am glad that here in Niš, in our Army, I can see how well trained and prepared our soldiers, non-commissioned officers and officers are for the execution of any task aimed at defending our country, and how well they can use all the assets that our state has procured for our armed forces. They have mastered all the systems and subsystems that they have on modern weapons and materiel, and you saw, when it comes to "Nora B-53", FAV CIV, tank T-72MS or BRDM 2MS or any other asset or the subsystems installed within these vehicles, how well trained and ready these men are and how faster the work of our crews has become - Minister Stefanović.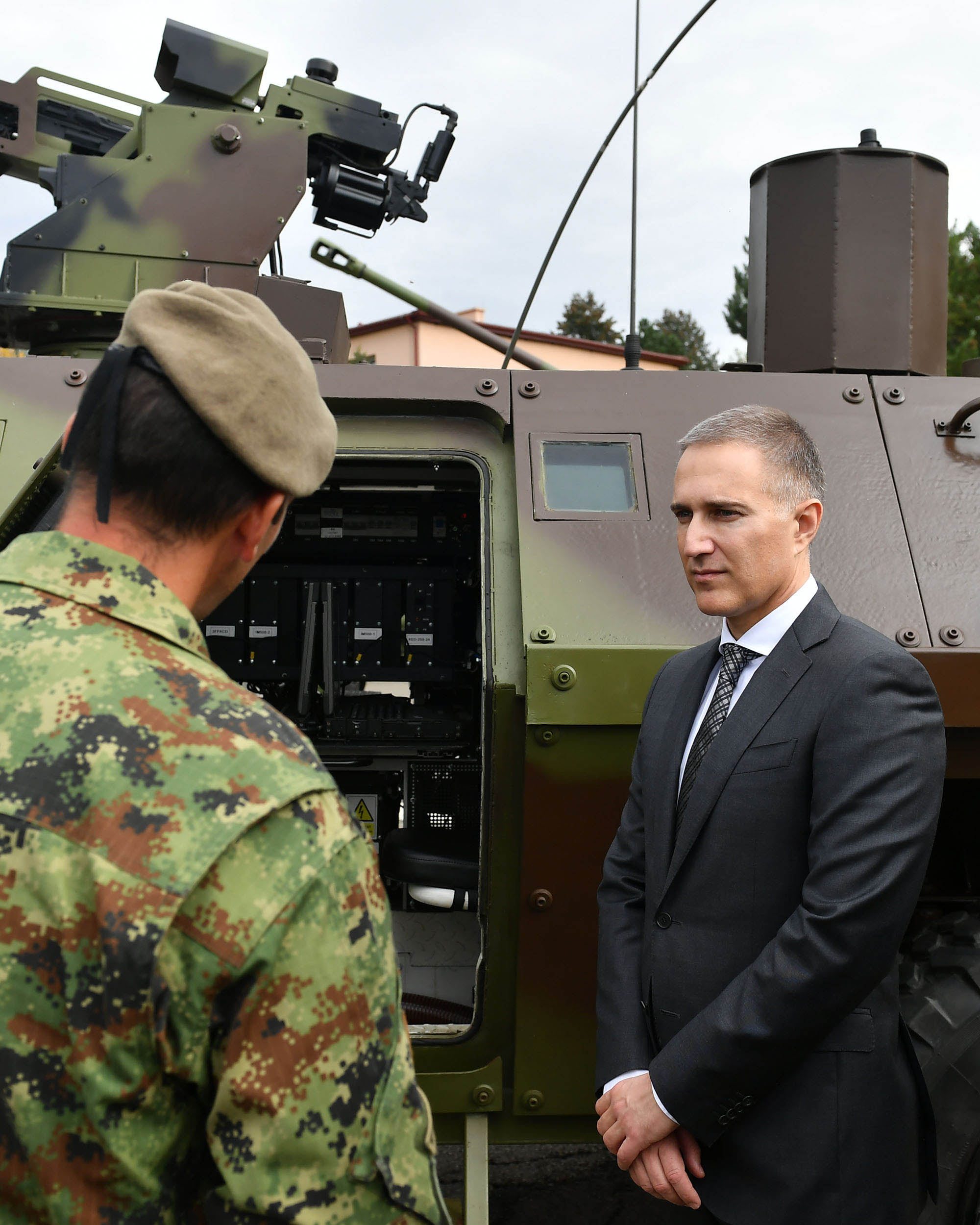 That resulted in more efficient execution of assigned tasks - the minister of defence explained.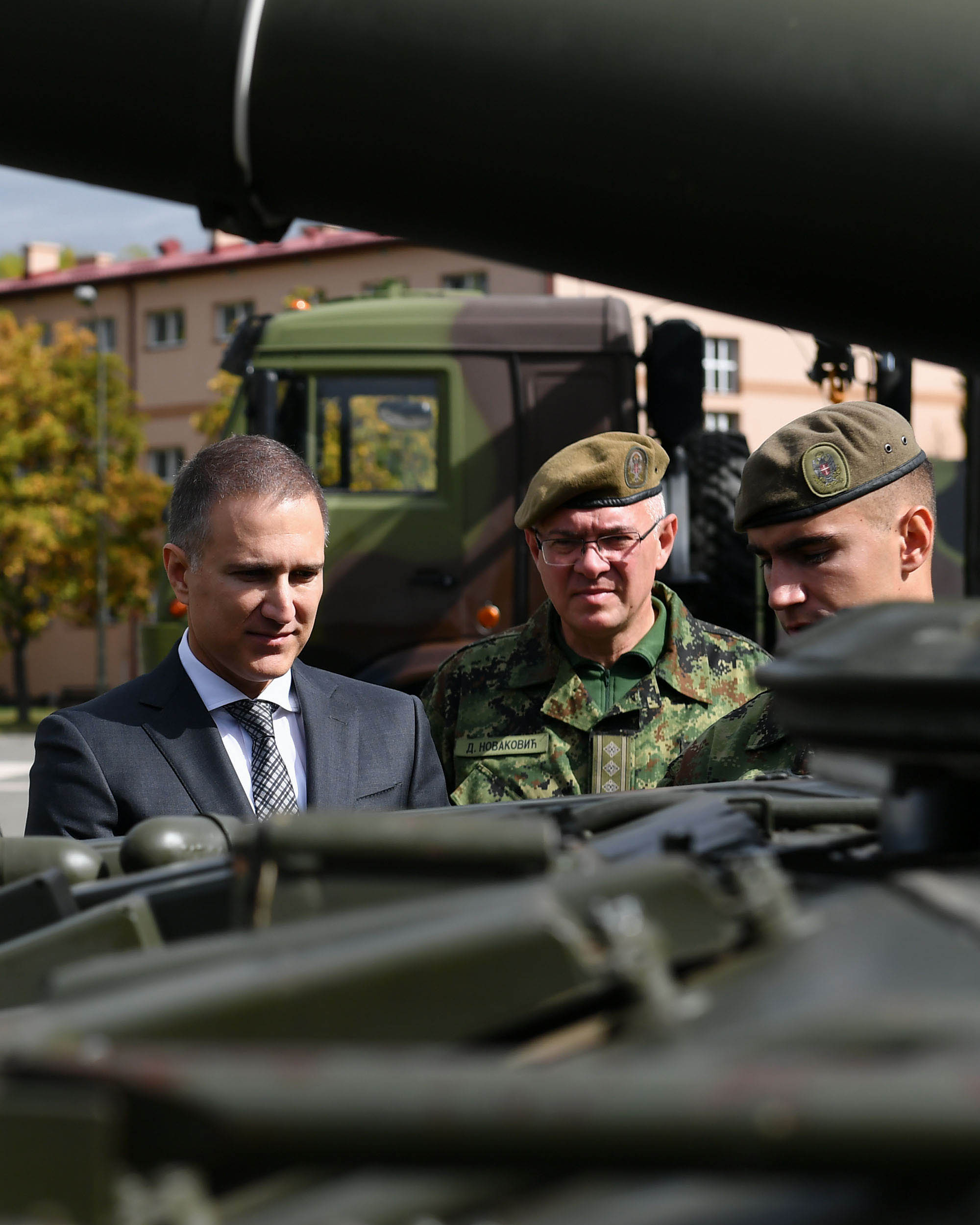 - Today, everything that once took, let us say, tens of minutes, can be done in minutes so that we can increase tenfold the speed of the preparation for their exit which means more efficient realisation of those tasks. I would like to commend all the people in the Army, from its Commander, General Simović to every operator of all these weapons, and to thank the superiors who work here and who indeed do everything in their power to make our soldiers ready and capable, and to set an example for our soldiers as to how one loves our country. I once again thank everyone on their hard work, and we will, of course, try through salary increase and procurement of new weapons, to show how much we appreciate their work - Minister Stefanović said.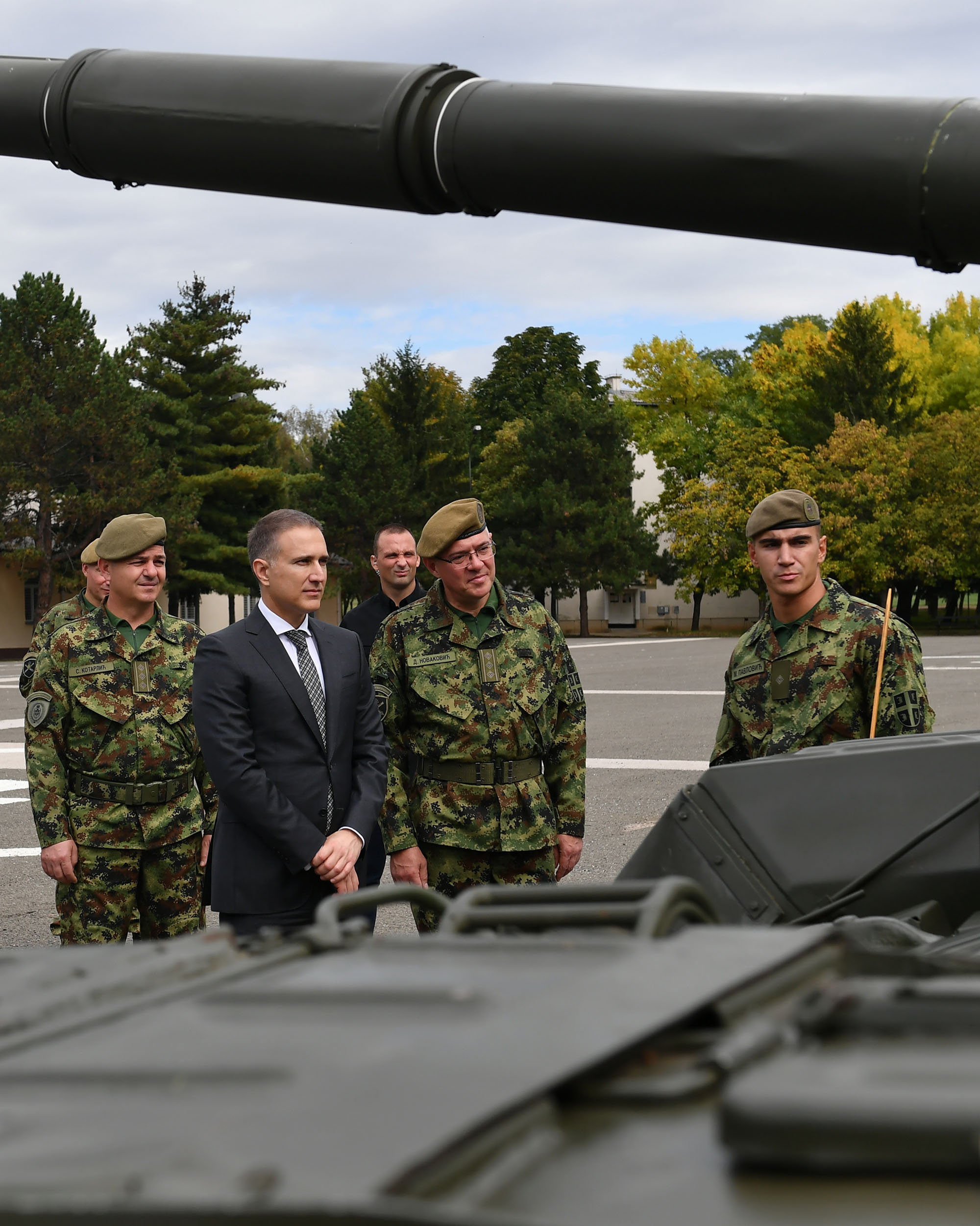 During today's visit, the Army Commander Lieutenant General Milosav Simović informed Minister Stefanović about the state of the Army units, and the minister of defence toured a part of assets recently fielded in the Army units that include 155mm self-propelled howitzer gun Nora-B52, FAV CIV, universal mobile artillery computer station UPARS, tank T-72MS, and armoured reconnaissance vehicle BRDM 2MS.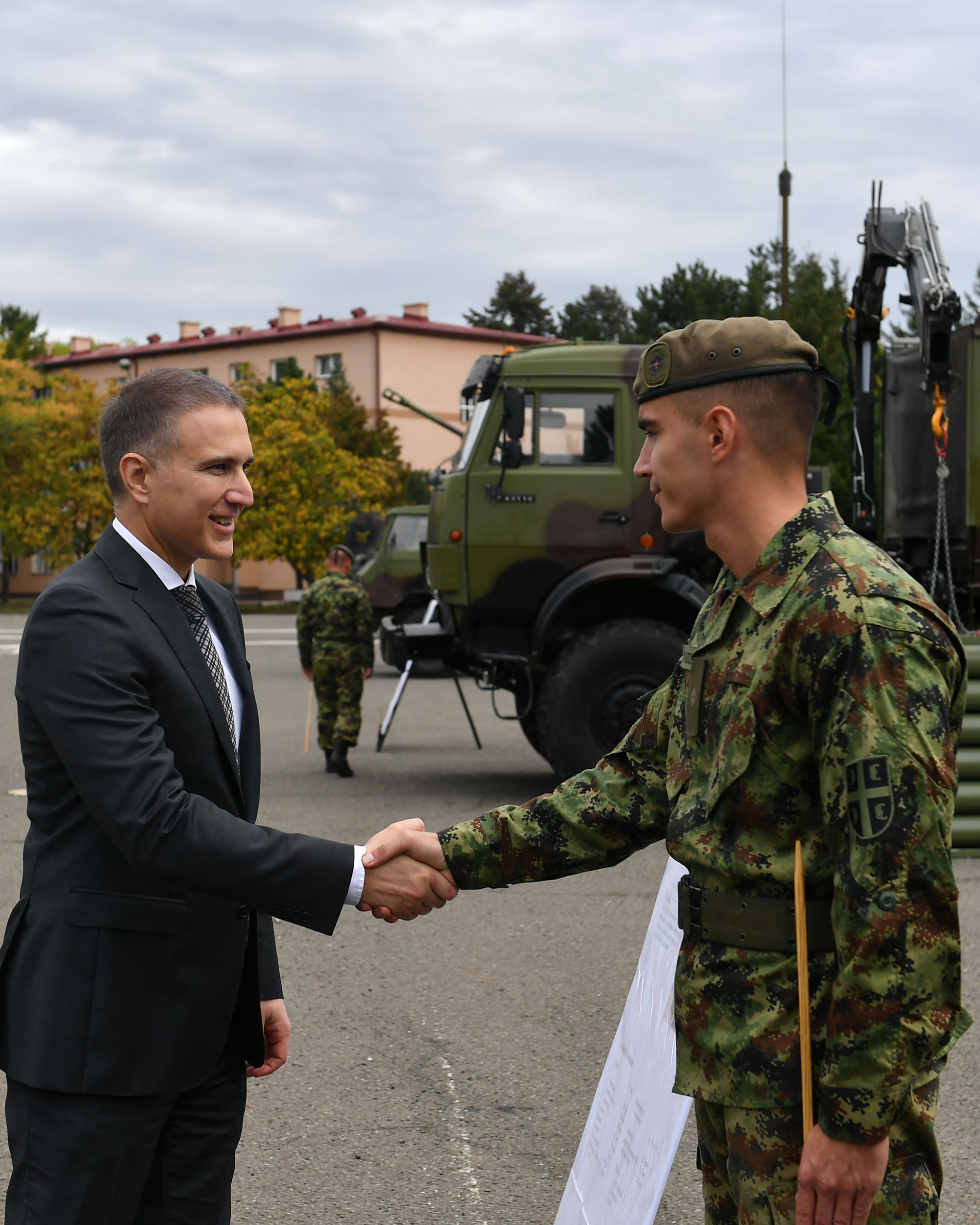 During the visit to Niš barracks, Minister Stefanović talked to members of the Army who shared their experiences in the work with the new assets that make the equipment of the unit.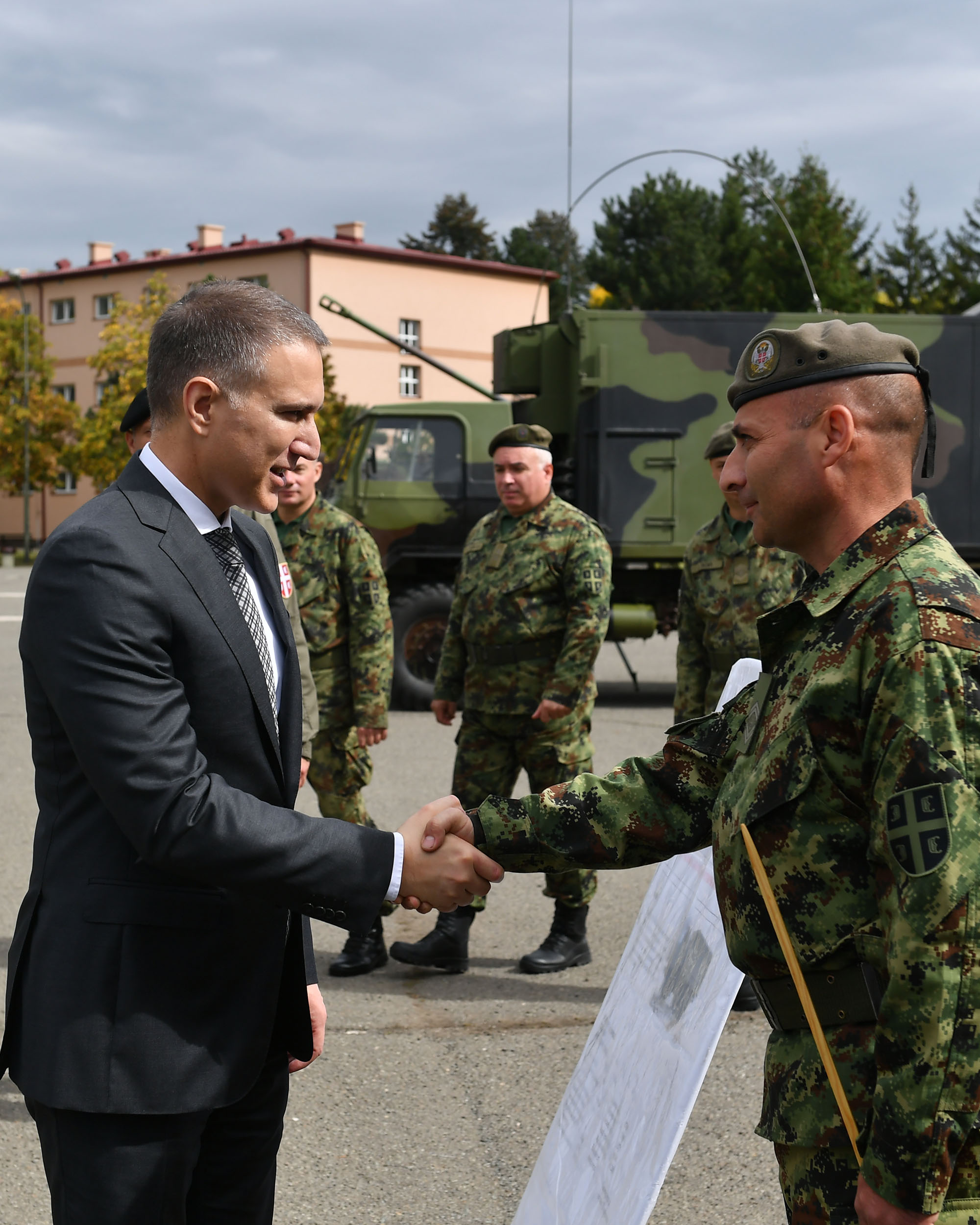 The tour was also attended by Head of Private Office of the Minister of Defence Colonel Stevan Kotarlić, and Commander of the Mixed Artillery Brigade Colonel Dejan Novaković.