Minister Stefanović meets with ministers of foreign affairs of Gabonese Republic and Kingdom of Eswatini
Deputy Prime Minister and Minister of Defence Nebojša Stefanović, PhD, has met today with the Minister of Foreign Affairs of the Gabonese Republic Michael Moussa Adamo and Minister of Foreign Affairs of the Kingdom of Eswatini Thulisile Dladla, who are paying an official visit to the Republic of Serbia.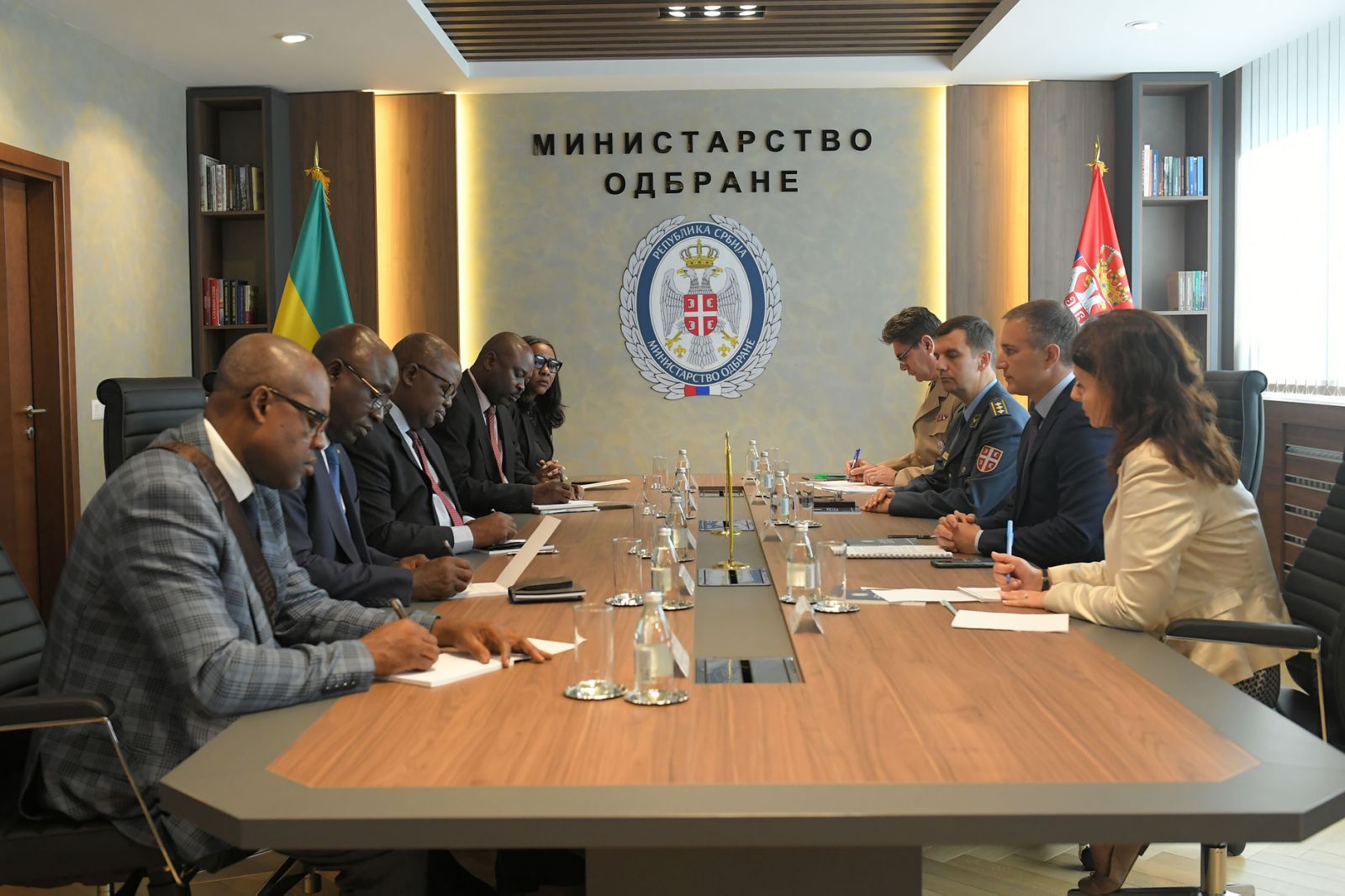 In two separate meetings, Minister Stefanović discussed with the ministers the possibility of establishing defence cooperation which would help improve overall relations between Serbia and the two said countries.

According to him, Serbia is a neutral country which develops and cultivates relations that are in the interest of our people with all international partners, including the two member states of the Non-Aligned Movement, the Gabonese Republic and the Kingdom of Eswatini.

Ministers Moussa Adamo and Dladla agreed with Minister Stefanović that there was room for establishing cooperation in areas of mutual interest, such as the military-economic, military-technical and military-educational cooperation, and that signing a defence cooperation agreement would be the first step towards that end.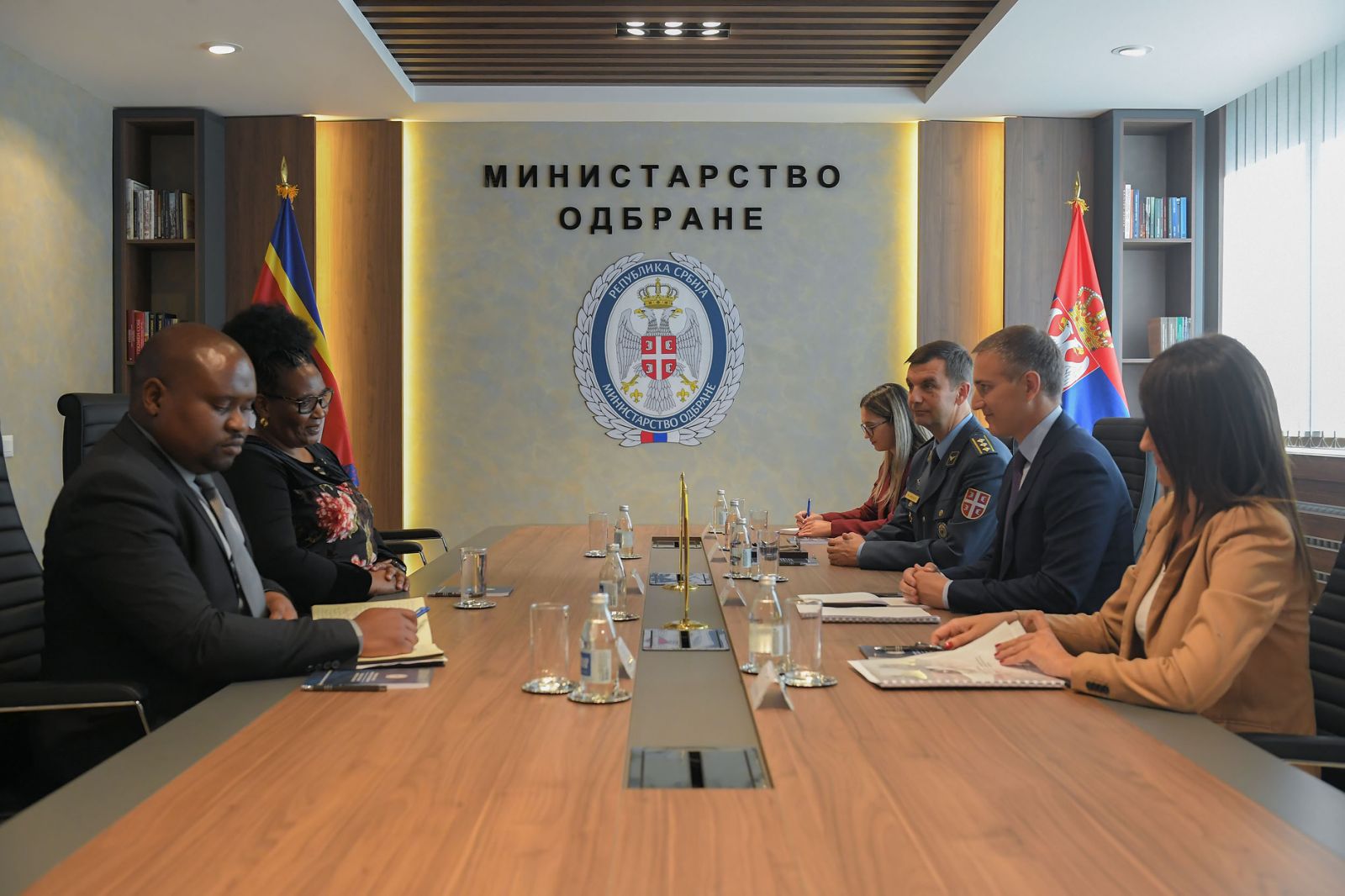 "Despite the geographical distance between our countries, the friendship established at the time of former Yugoslavia is a solid basis for establishing various forms of cooperation that would help us understand each other better and provide greater support to each other", said Minister Stefanović.

On this occasion, he informed his interlocutors, whose countries have recognized the so-called independent Kosovo, with Prishtina's flagrant violation of obligations under the Brussels Agreement, and continuous unilateral moves which pose a threat to the security of the Serbian people living in Kosovo and Metohija and destabilize the region.

Serbia is committed to preserving its sovereignty and territorial integrity, but it also firmly advocates strict compliance with international law and preservation of peace and stability and it develops relations with other countries on the basis of equality and mutual respect, emphasized Minister Stefanović.