SAF and U.S. parachute units conduct exercise
Deputy Prime Minister and Minister of Defence Nebojša Stefanović, PhD, Chief of the Serbian Armed Forces General Staff, General Milan Mojsilović and the United States Ambassador to Serbia Anthony Godfrey visited today the participants in the bilateral tactical exercise "Sky Bridge 21" that is being conducted by members of the Serbian Armed Forces and the U.S. Armed Forces at the "Sergeant-pilot Mihajlo Petrović" airport in Niš and in the wider region of ​​the "Međa" military complex near Doljevac.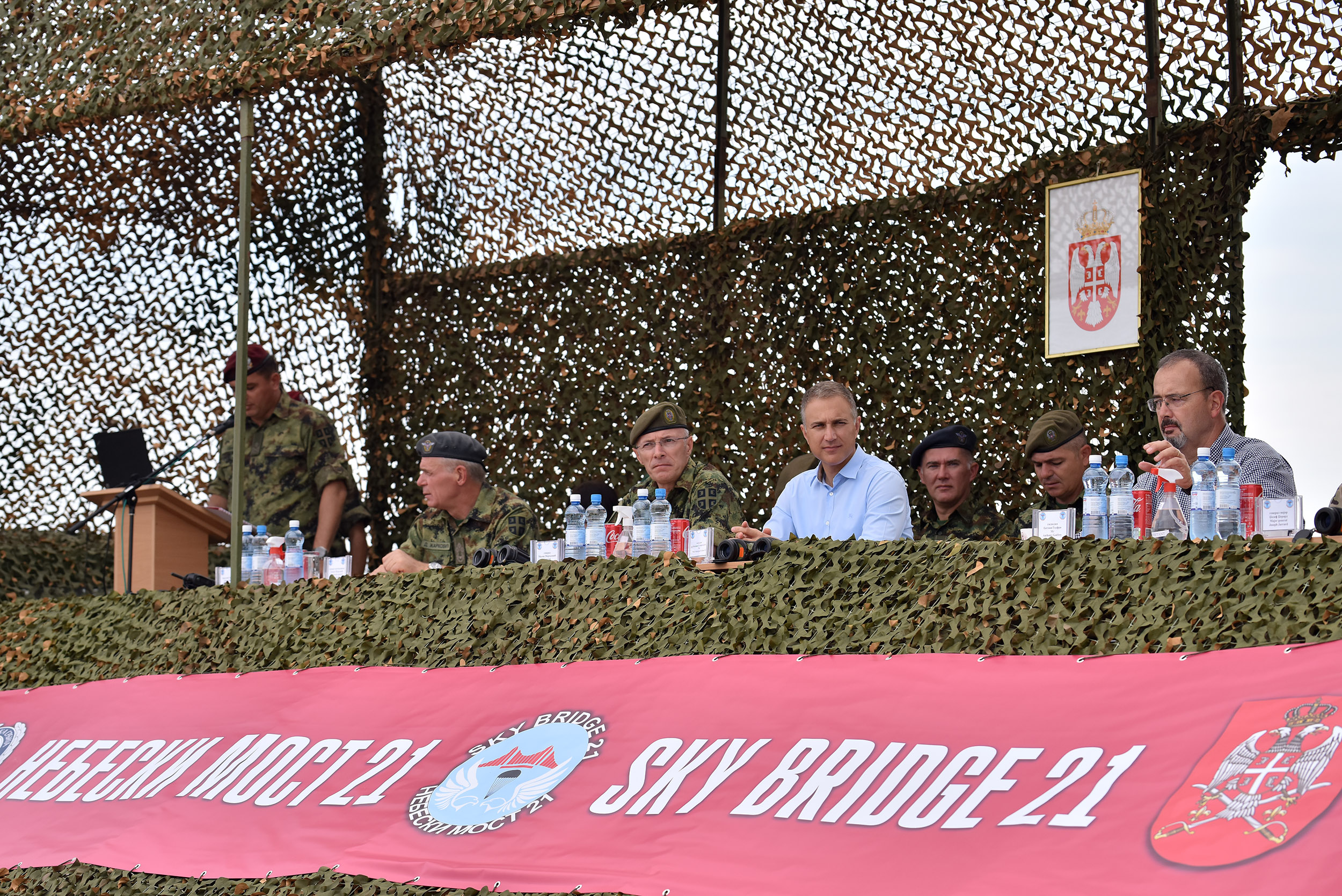 According to Minister Stefanović, "Sky Bridge 21" is important for improving military cooperation between the two countries, but also for increasing our armed forces' interoperability.

- More than 150 American paratroopers and the entire 63rd Parachute Brigade have participated in the exercise over the last few days. This is an important and serious exercise designed to increase the interoperability of our armed forces and it gives our men the opportunity to see if they can learn something new from American paratroopers, but also to demonstrate techniques we have perfected - Minister Stefanović says.

Serbian paratroopers and the U.S. 173rd Airborne Brigade practiced tactics, techniques and procedures used when performing special and regular parachute landings, cargo airdrop, and securing the landing area, explained Minister Stefanović.

- I think that, in addition to being useful and beneficial to the development of our military cooperation, the exercise will be really attractive. Paratroopers will have the opportunity to demonstrate some new techniques. Today we will see the segment involving the cargo airdrop. You will see what it looks like from a Hercules C-130, which came to Serbia especially for this reason, and, of course, from our Antonov An-26 - said Minister Stefanović, before the units boarded and took off from the Niš "Sergeant-pilot Mihajlo Petrović" airport towards the "Međa" complex where they performed parachute jumps.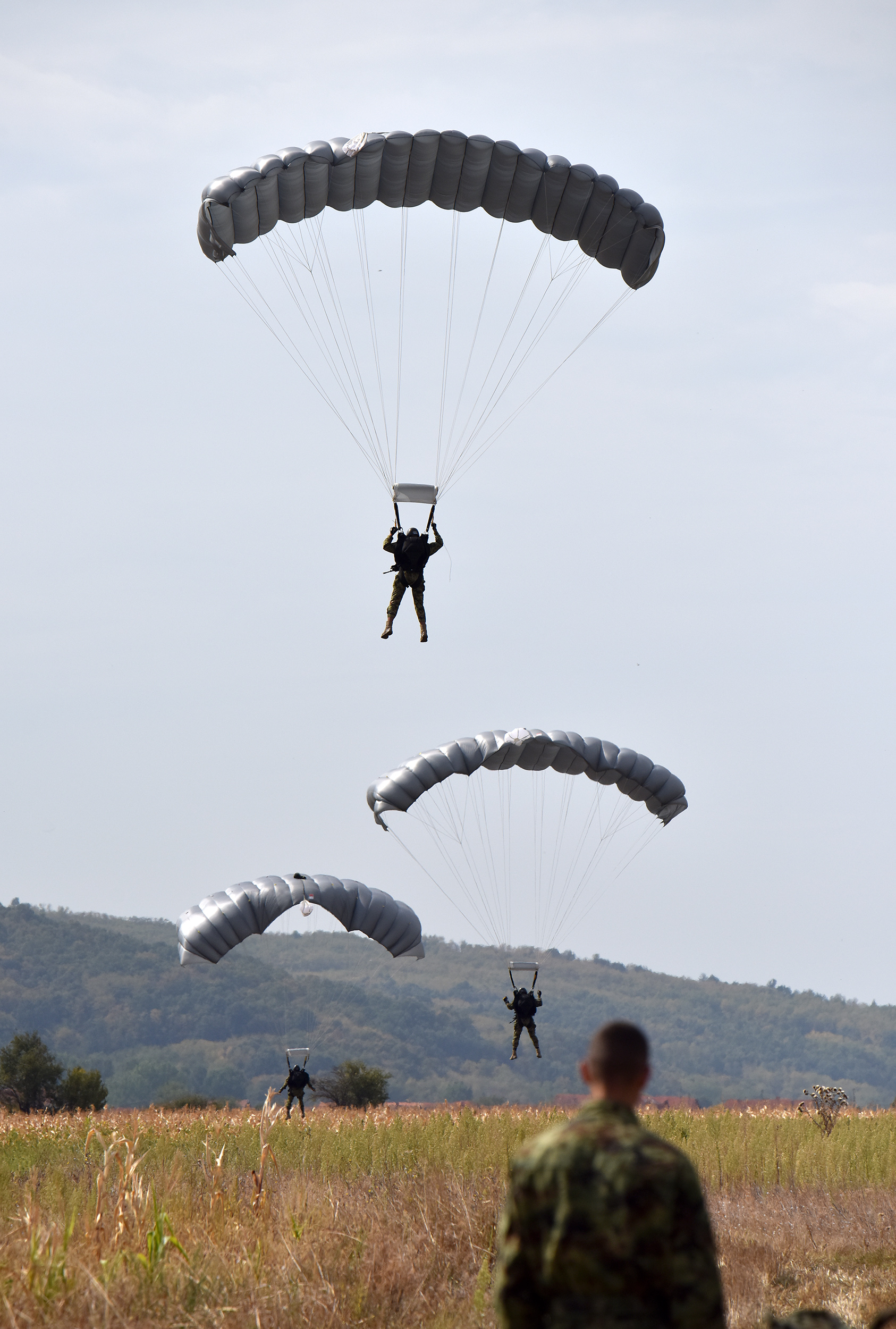 The Minister of Defence also announced that, in addition to this exercise, Serbian and U.S. Armed Forces will carry out other joint activities.

- This is one of the joint activities. There will be more in the future. Our goal is to learn from the best militaries in the world, to learn as much as we can so that our soldiers are the best possible. We want our armed forces to be the strongest in the region, not in order to be a threat to anyone, but to be protectors of our country and a deterrent against anyone who might pose a threat to us. At the same time, we want to be an important partner to both the European Union and other countries in peacekeeping missions. It is very important to us. It is also important for us that our members who are deployed to peacekeeping missions learn from the best, that they learn how to behave in those missions and what challenges await them there - Minister Stefanović says.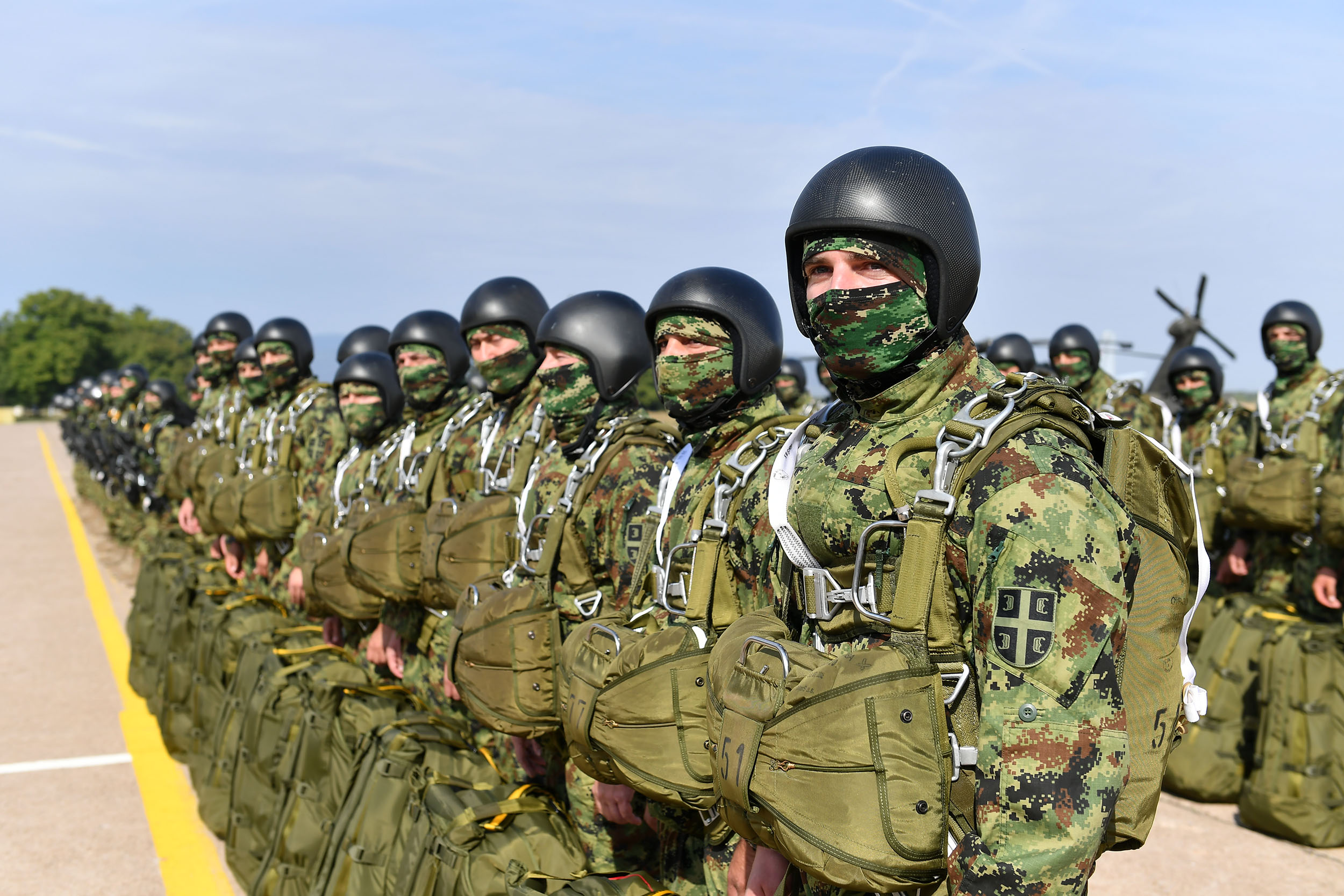 He adds that the military doctrine, just like everything else, is advancing day by day and that is why we must constantly learn and improve.

- We need to learn. The way the military is used is also changing. Weapons and military equipment are also changing, and our soldiers have to adapt to that. Therefore, we will continue to invest in our military, in its know-how and training. It is important to us that Serbian soldiers are serious, reliable and efficient in multinational peacekeeping operations and that they are good representatives of our country - Minister Stefanović says.

In the end, Minister Stefanović says he is glad that the exercise has left a favourable impression on members of the Serbian Armed Forces and the guests from the USA.

- I have talked to our soldiers and some members of the U.S. military and learned that everyone is satisfied with the training and mutual cooperation. I am glad that our men have been very good hosts and that they have proved to be worthy members of the 63rd Parachute Brigade and our armed forces - said Minister Stefanović.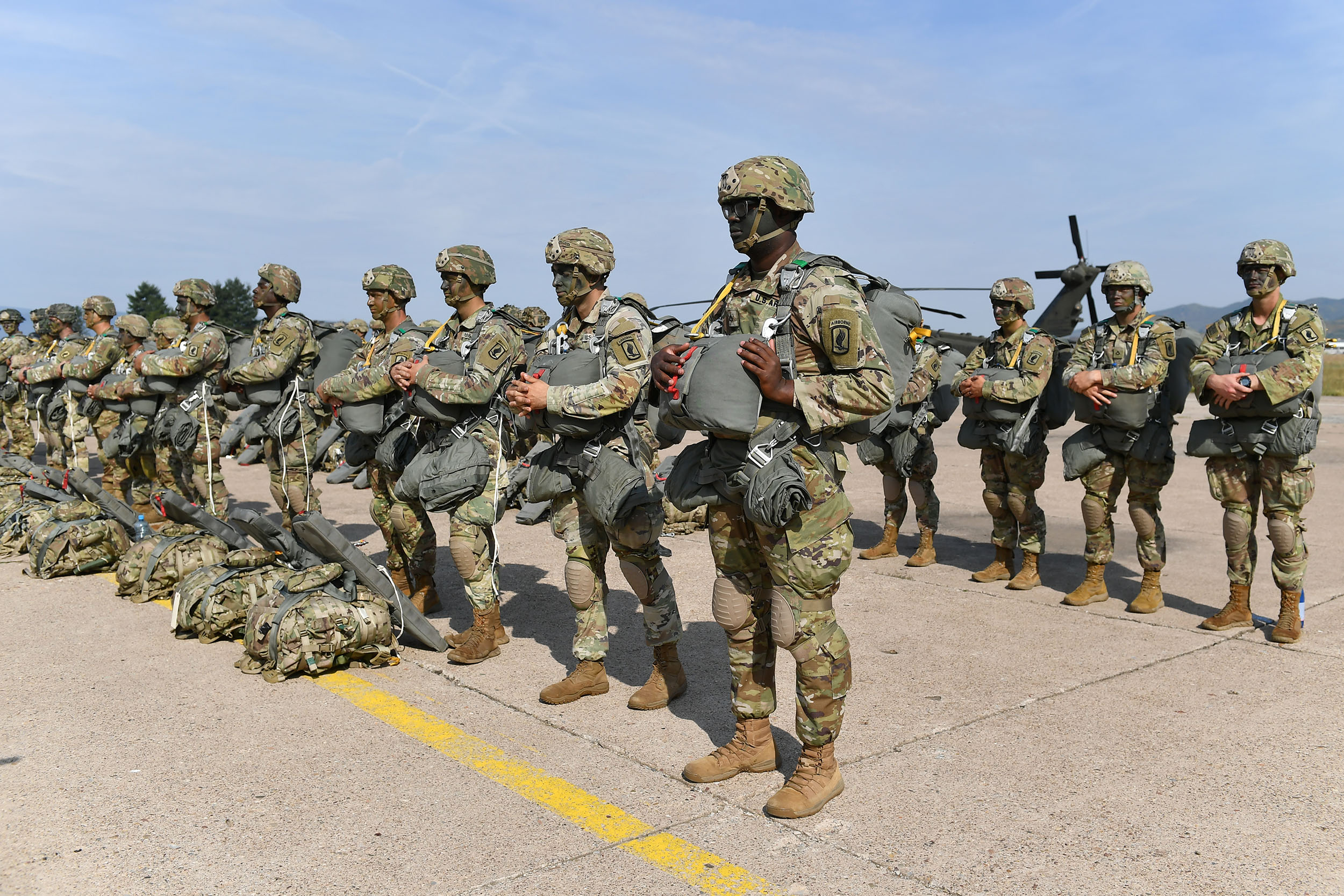 United States Ambassador Anthony Godfrey thanked the Serbian Armed Forces for hosting the exercise.

- The experience gained here is very much needed in today's world. Humanitarian operations are never easy. As a rule, these are always critical situations. To make sure that all our allies and partner armies have the necessary skills to provide such important support, we must practice – says Ambassador Godfrey.

According to him, the respect and understanding that the soldiers of the two armies are building, while preparing for tasks that represent common values, are equally important.

- As we watch the boys and girls, members of our army and aviation do this complex job together, we can see a true example of interoperability, professionalism and good relations that we have now further improved. In the end, "Sky Bridge" or "Nebeski Most" evokes the memory of the heroic cooperation between members of our armies who built an air bridge during the fight against the Axis powers in 1944. There is no better way to celebrate 140 years of diplomatic relations between our two countries, than by building sky bridges together, for humanitarian missions or wherever needed - Ambassador Godfrey said.