Day of the Military Technical Institute marked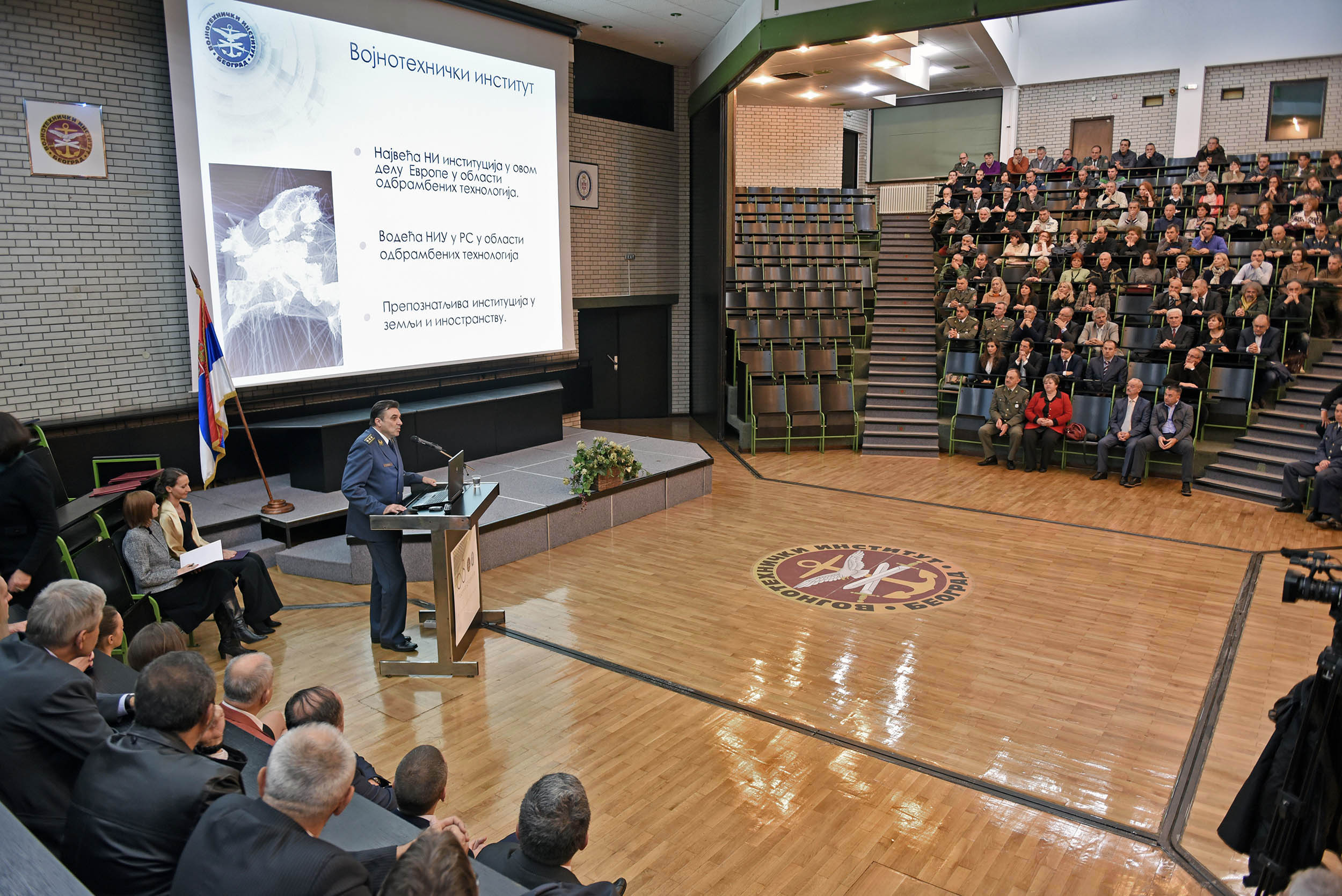 A ceremonial gathering at the amphitheatre of the Military Technical Institute (MTI) today, has marked 68 years of existence of that largest scientific research institution in this part of Europe in the field of defence technologies, the institution recognized in the country and the world. The meeting was attended by representatives of establishments and institutions of the Ministry of Defence and the Serbian Armed Forces, representatives of the defence industries and institutes with which MTI cooperates and employees and retired members of that establishment.

At the ceremony, Colonel Zoran Rajic, PhD, MTI Director, spoke about current projects and prospects of development of that scientific research institution. Currently, the Institute is working on 55 development tasks, 12 of which relate to basic research, and the rest are development and applied research. There are many functional tasks for the needs of the defence system, and 48 commercial contracts are being implemented.

Colonel Rajic said that many pieces of armaments and military equipment produced in MTI have been recently shown for the first time and that, this year, that research institution have reached revenue of 1.5 million euros. Speaking of prospects, he stressed that what is most important in the coming period is to strengthen the Institute with cadre by admission of younger colleagues.