Minister Djordjevic meets General Commenda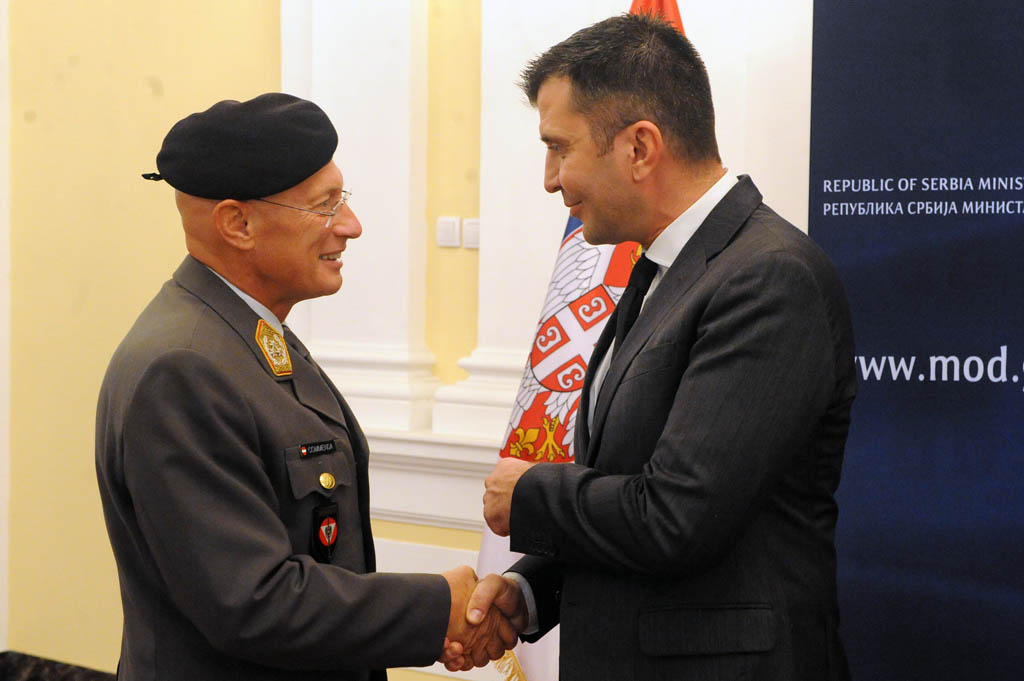 Defence Minister Zoran Djordjevic has talked today with General Othmar Commenda, the Austrian Armed Forces Chief of Defence Staff about defence cooperation between the two countries.

"We are proud of stable political relations between Serbia and Austria as neutral countries, which are characterized by intensive high level meetings", Minister Djordjevic said. He added that the upcoming visit of the Minister of Defence of the Republic of Austria, scheduled for October, during which the Memorandum of Understanding will be signed, will be the impulse to continue the successful military-to-military cooperation between the two countries.

Minister Djordjevic said that the Ministry of Defence is continuously working on the qualitative development of relations in the field of defence with all countries striving, above all, for peace and security in the region, and that he highly appreciates the commitment of Austria to the faster Serbia's progress towards the European integration.

At the meeting, they also discussed the priorities of the Ministry of Defence in the framework of cooperation with the European Union, and the activities of the Armed Forces on the protection of the state border with Bulgaria and Macedonia.

Minister Djordjevic informed General Commenda that he had accepted the invitation of the Austrian Minister of Defence to participate in the 2nd Ministerial Meeting of Central European Defence Cooperation Plus, which is to be held in Vienna on 7th November.

The meeting was attended by General Ljubisa Dikovic, the Serbian Armed Forces Chief of General Staff.