Odbrana Media Centre, Military Museum and the Museum of Aviation in the Long Night of Museums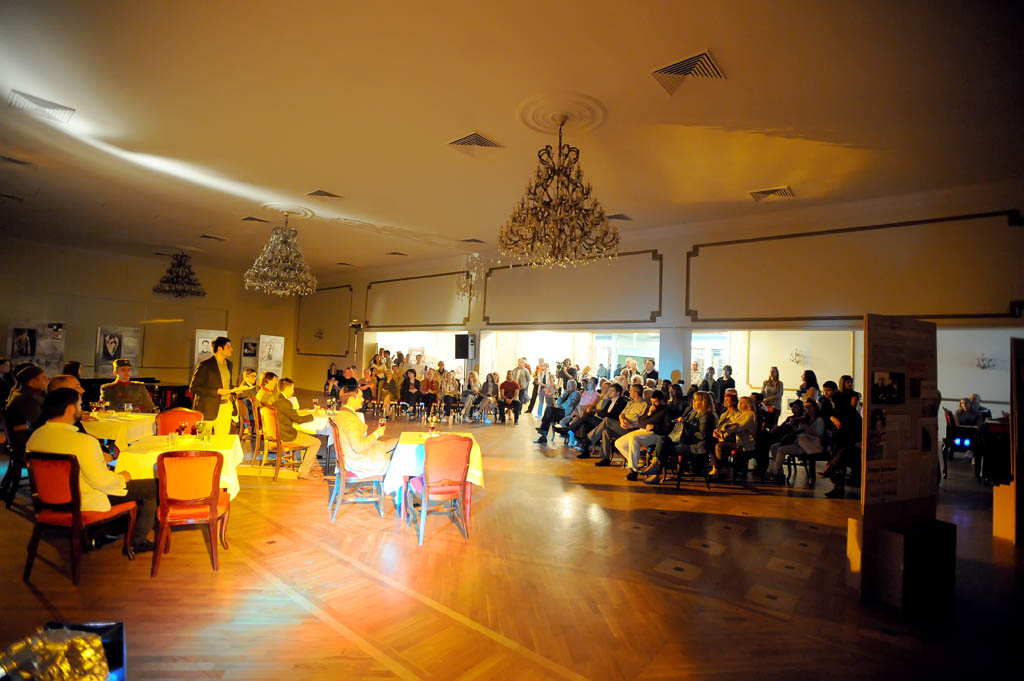 With the slogan "Open your eyes in the night", the Long Night of Museums event in the 13th year in a row opens the door to cultural, historical and scientific institutions, and as in previous years, the Central Military Club, the Military Museum and the Museum of Aviation are unavoidable points on the route of many sleepless walkers who dedicated this pleasant Saturday evening to marching to the capital's sights.

For all visitors of the Central Military Club, Odbrana Media Centre has traditionally prepared a rich program. In the building of the former Warriors Club, during the all-night programme, art lovers were able to see three exhibitions, two films, a few dramatic miniatures, all accompanied by music from the instruments of the members of the Stanislav Binicki Artistic Ensemble of the Ministry of Defence.

During the Long Night of Museums, the Great Gallery was turned into a famous workshop of Dragisa Krunic, within the multimedia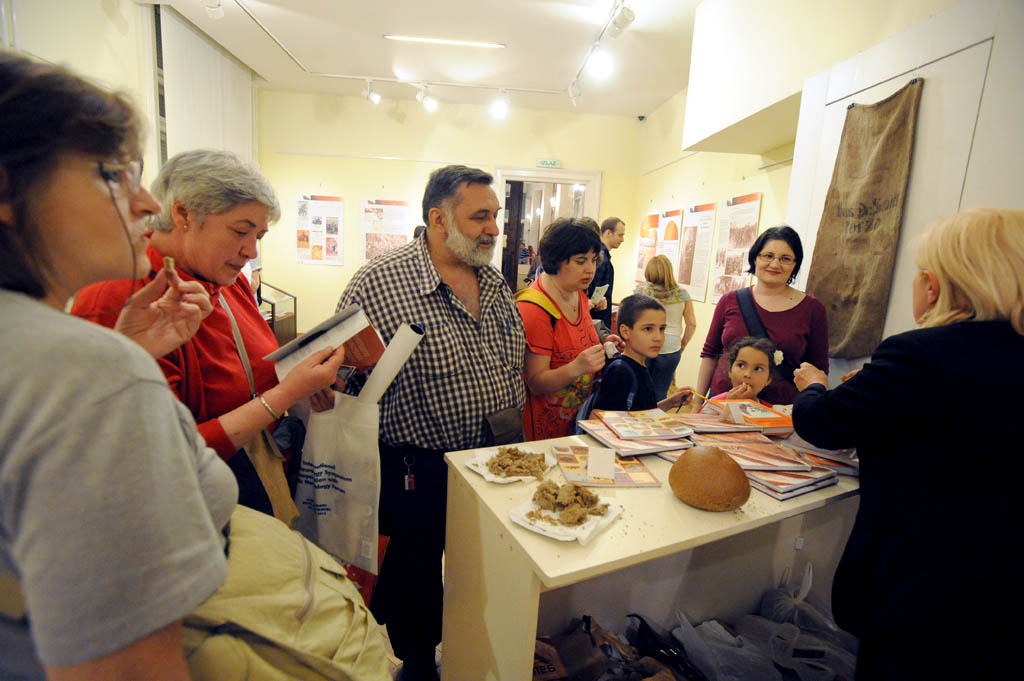 project "Repairman for Cars and Human Souls" while, according to the old Serbian tradition, guests of the Small Gallery were welcomed with bread, which was a kind of introduction to the exhibition by Dimitrije Vujadinovic "Bread in the Great War."

According to the scenario by Ljubinka Stojanovic, directed by Danilo Paskvan, Ceremonial Hall this evening has become a "heavenly cafe" in which the actors of the Academy of Arts in Belgrade, conjuring up images of writers who have lived and worked during the Second World War. Dramatic miniatures, enriched with music and song of the "Serbian Orthodox cantors" chorus are interactive part of the exhibition "Literature in the Great War" Belgrade City Library. For lovers of the seventh art, screening of documentary films "Serbia in the Great War" and "Serbs on Corfu", recorded and produced by "Zastava film" Military Film Centre and SBC was a true jewel.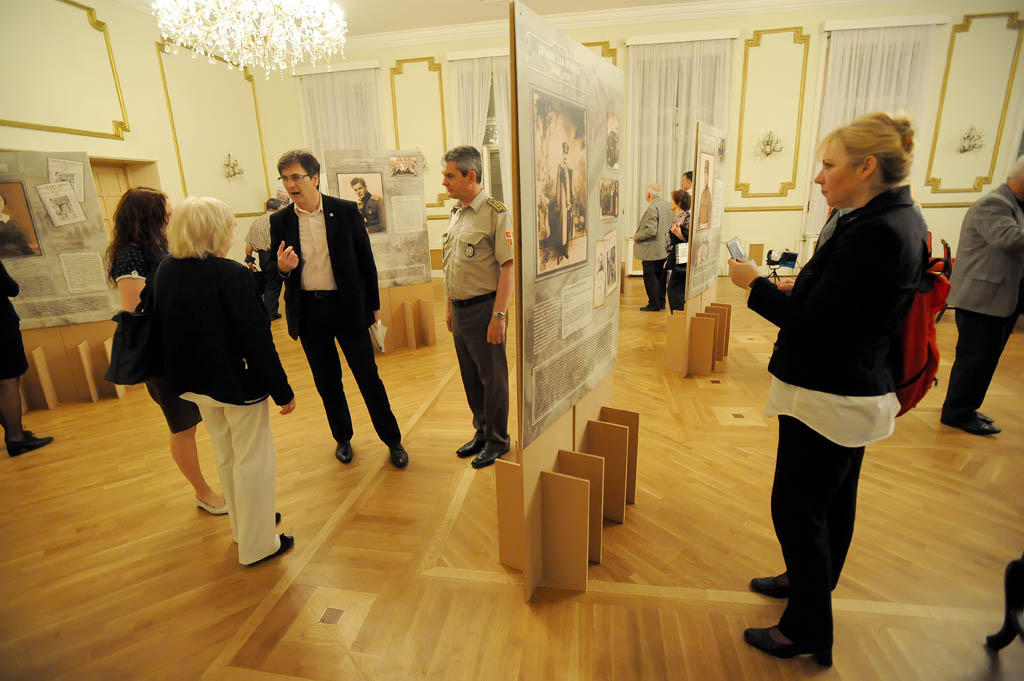 Many passers-by enjoyed tonight in the "Music promenade", a gift concert by Artistic Ensemble "Stanislav Binički" in front of the Central Military Club, and for lovers of fine art, traditionally, festive lounges are reserved for selected works from the Art Collection of the Gallery of the Central Military Club.

As a reminder of the personalities who have contributed by their creativity to the libertarian history and entire culture of our nation, visitors of the Central Military Club had opportunioty to make a tour also of the Gallery of giants, consisting of memorials with portraits of Nadezda Petrovic, Archibald Reiss, Jovan Dragasevic, Stanislav Binicki, Koca Popovic, Djordje Vajfert,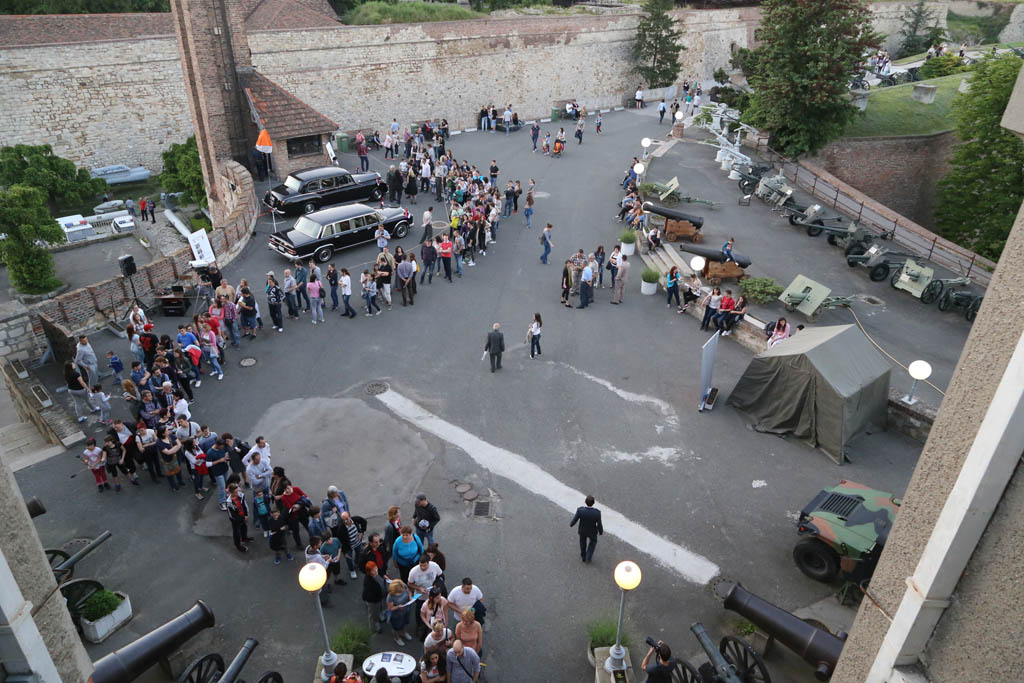 bust of King Aleksandar Karadjordjevic and Field Marshal Stepa Stepanovic.

Among the walls of the Kalemegdan fortress, visitors this year at the Military Museum were welcomed with a rich program that consisted of an exhibition in the gallery Military Museum "withdrawal through Albania and the Serbian army stay in Corfu", dedicated to the heroic epic that marked the Great War, then two cars from collection of Josip Broz Tito and film records
Flag film that brought a nostalgic spirit of ancient times marked by the striking phenomenon of Josip Broz Tito.

What's it like working day pilot that the aircraft has a transmission and gas and what it makes all the rich collection of aircraft and aircraft were able to watch tonight, those who are in their route charted and the Museum of Aviation, making sure that when the planes flew from only a few instruments, to complex control panels with hundreds of buttons, their purpose remains the same - to enable the pilot to accurately determine the physical size of the relevant coordinates.