Ministers Djordjevic and Stefanovic sign Agreement on Cooperation in Securing the Administrative Line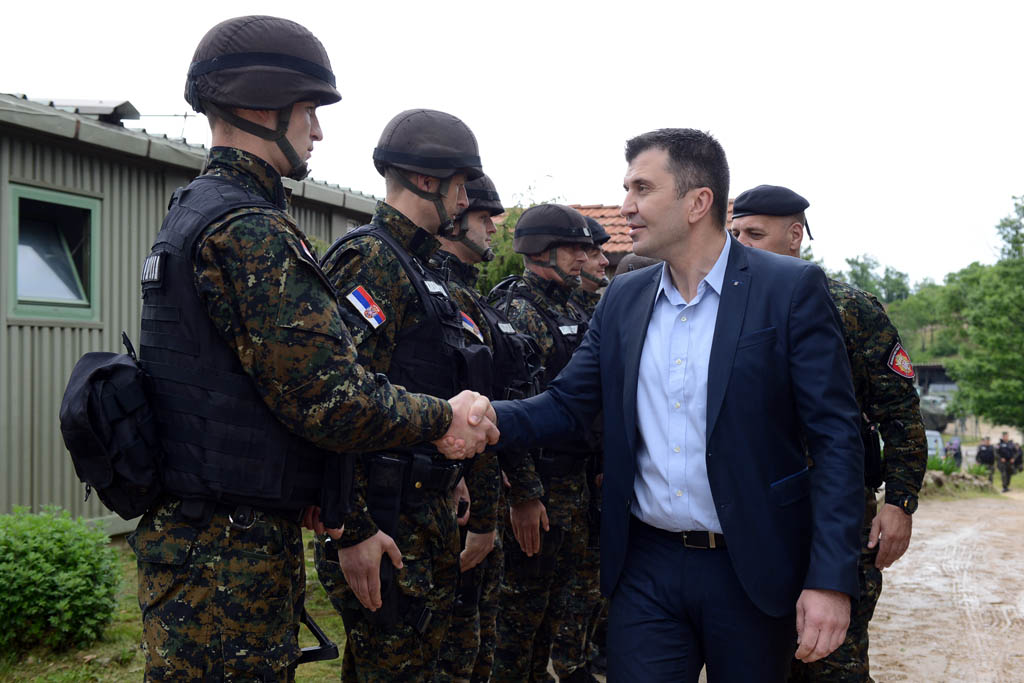 Defence Minister Zoran Djordjevic and Minister of Interior Nebojsa Stefanovic signed today, at Kadrova cuka Gendarmerie base near Vranje, the Agreement on Cooperation in Securing the Administrative Line with AP Kosovo and Metohija and control of the Ground Safety Zone.

After a tour of the base and a meeting with representatives of both ministries, Minister Djordjevic stressed that the Agreement will contribute to achieving better and more efficient coordination between the military and the police.

- Next steps of cooperation and modernization of both sectors have been agreed. In this way the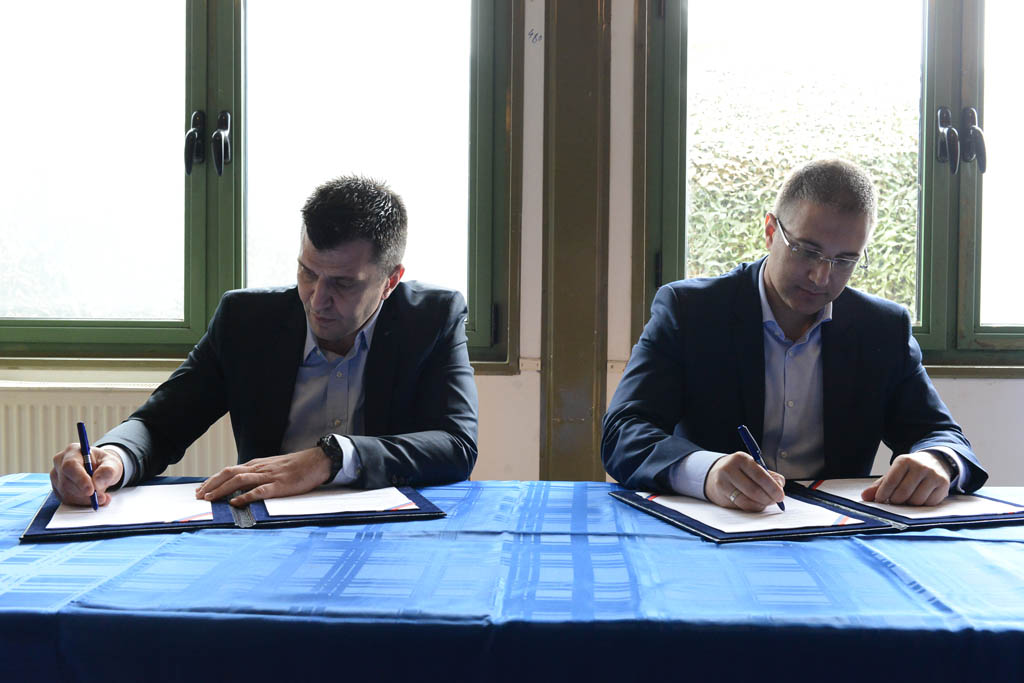 military and the police, as before, will continue to provide peaceful dreams for the citizens of Serbia to feel safer, the Defence Minister said.

According to Minister Stefanovic, the Agreement is a better way to organize the coordinated action of the military and police forces, to preserve the safety and security of our country.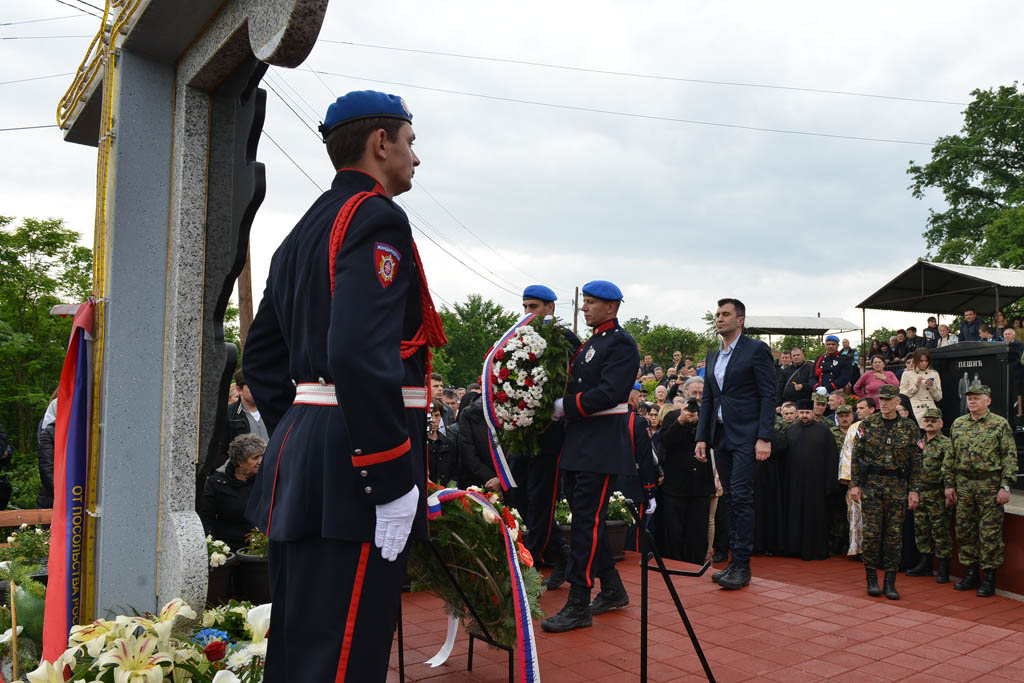 - The police and the military will intensify their cooperation in the upcoming period in the interest of the citizens so that we complement each other, share information and jointly operate where compromising of the security of our country might occur, the Minister of Interior said.

After that, Ministers Djordjevic and Stefanovic attended the consecration ceremony of the Monument of fallen police officers in the Ground Safety Zone at the Serbian House village, near Bujanovac, where they laid wreaths. Wreaths were laid also by Minister for Labour, Employment, Veteran and Social Affairs Aleksandar Vulin, families and friends of the fallen police officers.