General Dikovic at the Conference in Turkey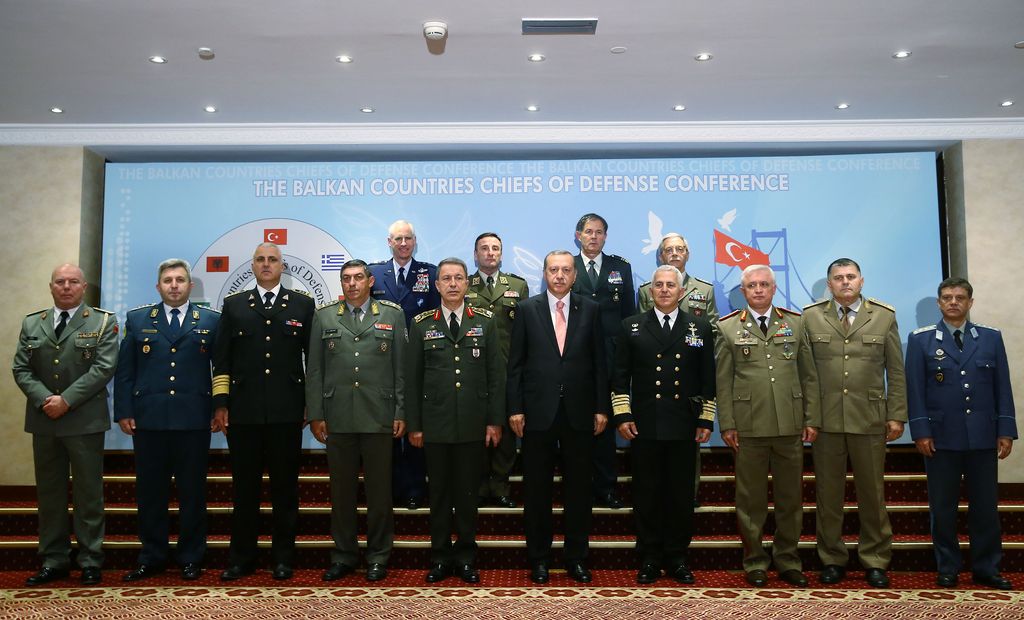 Serbian Armed Forces Chief of General Staff General Ljubisa Dikovic is in the Republic of Turkey, where he has participated today in the 10th Balkan Countries Chiefs of Defence Conference.

This year's conference in Istanbul has been attended by CHODs of Albania, Bosnia and Herzegovina, Bulgaria, Greece, Macedonia, Serbia and Turkey, and Deputy Chief of General Staff of Romania. The Deputy Chairman of the NATO Military Committee, the Allied Joint Force Command Naples Commander, and the CHODs of Croatia and Slovenia attended the conference as guests.

At the meeting, it was concluded, among other things, that the Forum of the Balkan Countries Chiefs of Defence Conference remains a successful organization for regional security and stability providing a sound basis for further improvement of military cooperation between the member states, but also between the Forum and other security organizations.

The participants of the conference were addressed by the President of Turkey Recep Tayyip Erdogan.

During his stay in Istanbul, General Dikovic had bilateral meetings with the Chief of the General Staff of the Turkish Armed Forces, General Hulusi Akar and the Chief of the General Staff of the Army of the Republic of Macedonia Lieutenant-General Metodi Velickovski.

The Balkan Countries Chiefs of Defence Conference Forum began its work in 2007 to promote cooperation among the CHODs of Balkan countries and strengthen the military cooperation between these countries. The Forum is one of the most important mechanisms for the regional military cooperation in the Balkans. It provides a better understanding, the timely exchange of information, achieving the required interoperability and knowledge for joint involvement in the international environment. Through the Forum, a number of courses, different forms of education and training, and joint exercises are conducted. The last year's meeting in Budva concluded the first cycle of meetings, during which each member was the host. Belgrade was the host in 2009.