The first bilateral defence consultations with Bulgaria
The first bilateral defence consultations represent an important step in the operationalization of guidelines for the promotion of cooperation agreed by the Ministers of Defence of the Republic of Serbia and the Republic of Bulgaria during the recent meeting in Nis, stated the Head of the International Military Cooperation Department Navy Captain Milan Konjikovac and Head of the Department for Bilateral and Regional Cooperation of the Defence Policy Directorate Ms Daniela Grigorova Dimitrova.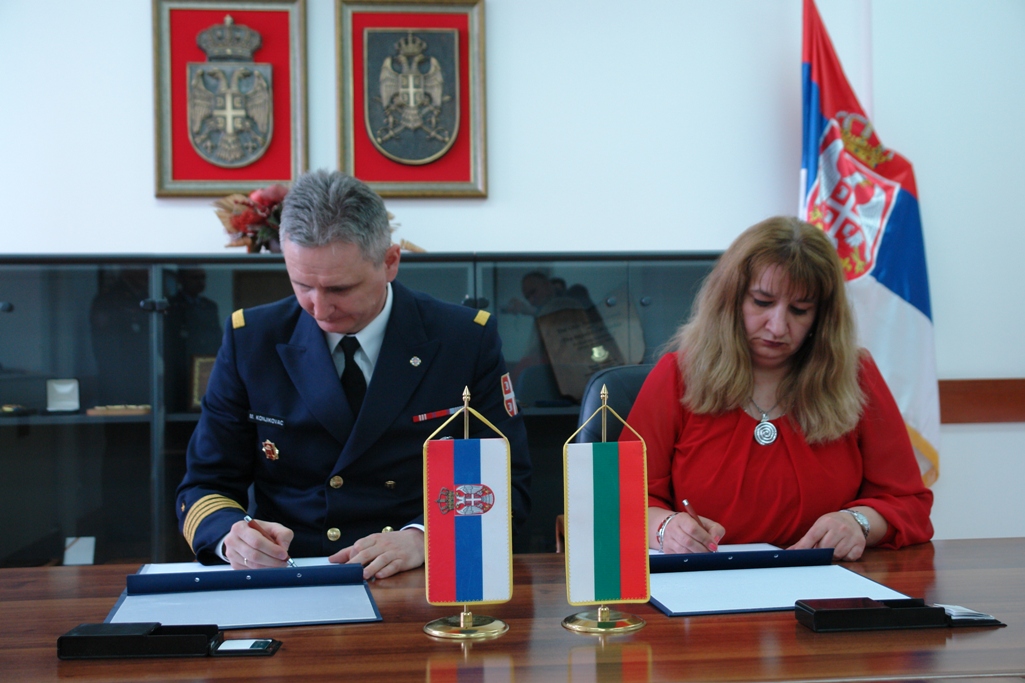 The interlocutors exchanged opinions on the current political and security situation in the region. They pointed out that joint military exercises add special quality to the defence cooperation, contributing to confidence building and directly contributing not only to raising the level of operational and functional capabilities of the two armies, but also to the further development of good neighbourly relations.

Navy Captain Konjikovac introduced Ms Dimitrova to the activities of the Ministry of Defence in the European integration process, the participation in the Partnership for Peace, with the current engagement in multinational operations, and the plans for the forthcoming period. He said that the good defence cooperation is an excellent basis for intensifying the cooperation in the main areas and finding modalities of cooperation in the new areas of mutual interest. He conveyed the interest in finding ways to continue the shooting exercises at the "Shabla" firing range, in the arrangement acceptable for the two defence systems.

Ms Dimitrova reiterated the readiness to transfer the experiences from the engagement in the European Union Battlegroup Concept and stressed the interest in promoting cooperation in the field of joint training and exchange of experience in the field of military traffic and transportation.

Both sides supported the maintenance of the sports meetings of professional members of the two armies on the occasion of the Serbian Armed Forces Day and the Bulgarian Armed Forces Day in 2016, which are great opportunity for learning and gaining friendship.

At the end of the meeting they agreed and signed the 2016 Bilateral Military Cooperation Programme.