Continuity of good cooperation in the defence field with Turkey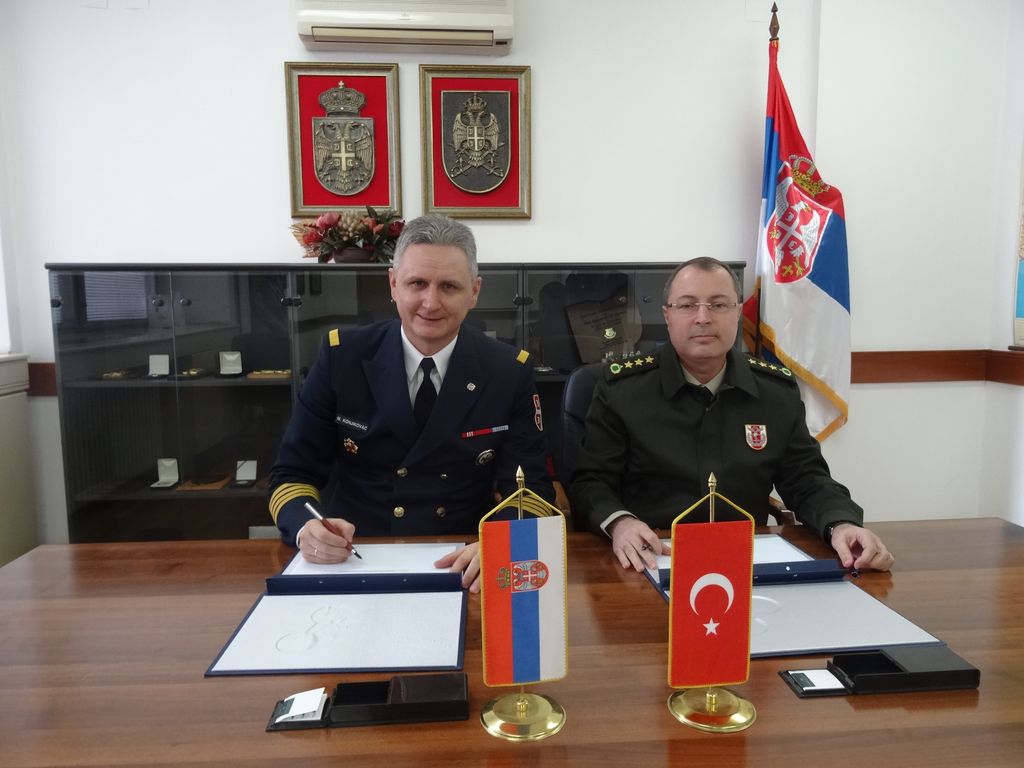 Signing of the Bilateral Defence Cooperation Programme between the defence ministries of Serbia and Turkey, in the Department for International Military Cooperation, today, established the baseline of the defence cooperation with the Republic of Turkey in 2016.

Head of the Department for International Military Cooperation Navy Captain Milan Konjikovac and Defence Attaché of the Republic of Turkey Colonel Hakan Bajramlik concluded that the defence cooperation was developed and that the potentials for its improvement should be used in the future.

Navy Captain Konjikovac said that regular bilateral defence consultations contribute to a better understanding and approximation of positions of the two sides. He stressed that the joint task is finding modalities for further promotion in the fields of military education, especially military economic cooperation through technology transfer, joint research and investment in the development of arms and military equipment and possible joint appearance on third markets.

Colonel Bajramlik confirmed the commitment of the Republic of Turkey to expand cooperation and create more tangible results in the area of defence. He said that the cooperation between Turkish companies and "TRZ Kragujevac" and "Sloboda" Cacak provides a basis for the promotion of cooperation in production, overhaul and disassembly of ordnance that pose a security challenge in the region.

The interlocutors exchanged views on the political and security situation in the region with an emphasis on current migratory crisis and agreed that a comprehensive solution for the current security threats requires a coordinated joint action.