Deputy Prime Minister of Russia visited the Special Brigade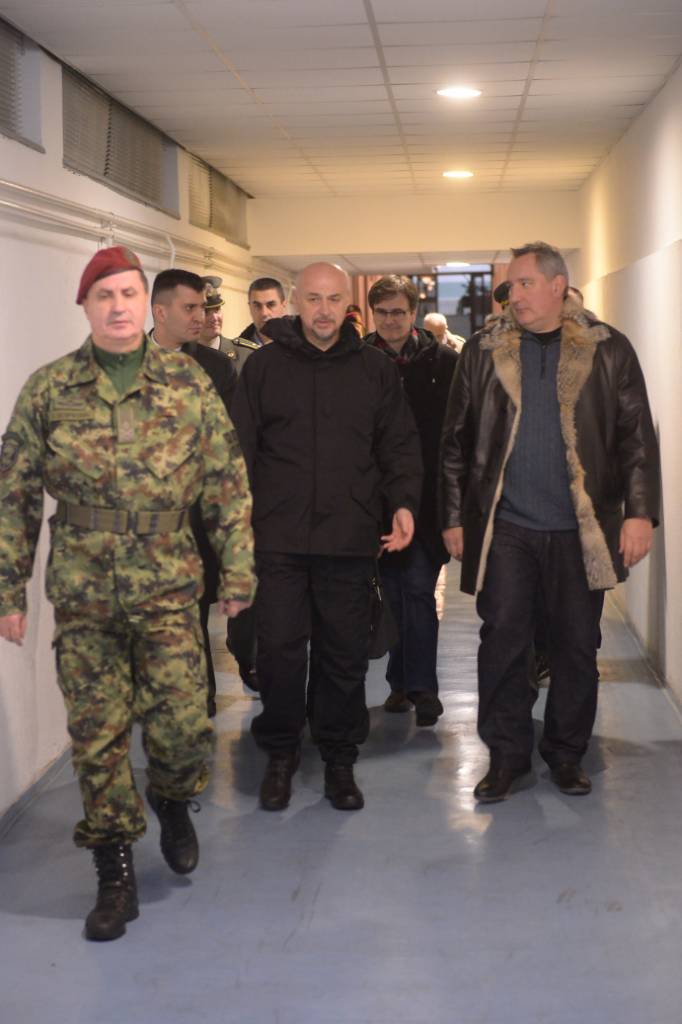 Deputy Prime Minister of Russia Dmitry Rogozin visited today accompanied by State Secretaries at the Ministry of Defence Zoran Djordjevic and Nenad Neric and Chief of General Staff of the Serbian Armed Forces General Ljubisa Dikovic the Special Brigade in Pancevo.

Special Brigade Commander Brigadier General Zoran Velickovic informed the Deputy Prime Minister of Russia about the purpose of the unit. Afterwards, the Russian guest was introduced to a part of the arms and equipment used and attended a firing drill of brigade members from arms from the national production.

Earlier in the day, Deputy Prime Minister Rogozin, accompanied by Defence Minister Bratislav Gasic, visited the Military Museum in Kalemegdan. On this occasion, Deputy Prime Minister of Russia visited the permanent exhibition of the Military Museum and through the unique weapons, apparel, uniforms, medals and photographs he saw 14 centuries of glorious Serbian military history.

- The exhibition of your museum tells not only about the history of the struggle of the Serbian people for independence, but also about the military brotherhood of our peoples - Prime Minister Rogozin wrote in the visitors' book after the visit to the Military Museum.