Monograph "Serbia and Branicevo in the Great War" presented
On the occasion of marking the centenary of the Great War, at the Gala Hall of the Central Military Club of Serbia, the result of joint project of the Historical Archive Pozarevac and the Military Archive was presented – monograph "Serbia and Branicevo in the Great War 1914-1918" and the documentary film of the same title, which gave a new outlook on the events in the Great War.

Little known documents and mostly previously unpublished photos and illustrations from the Military Archive, Military Museum, Historical Archive Pozarevac and Program Archive of Radio Television of Serbia follow 19 interesting works by eight authors, mostly historians and scientists, remarkable connoisseurs of war events in Branicevo.

The authors of this luxurious monograph, with over 200 pages and 287 archive documents, want to attract readers and the technical and scientific public with the documented story not only about events in Serbia, but also about repercussions of cruel war events on a smaller environment, such as Branicevo. What makes this publication valuable, aside from many document that undoubtedly prove the truth about causes, actors and victims of the war, is the authors' striving to speak up about sufferings and sacrifices of this part of the country whose symbolic name, Branicevo, speaks about Serbia's role in the Great War. This is why the monograph contains new insights and conclusions of each of the authors, presented in two parts. The first one deals with the beginning of the war and Serbian Army's operations during the war, while the second part of the monograph focuses on Branicevo in the Great War.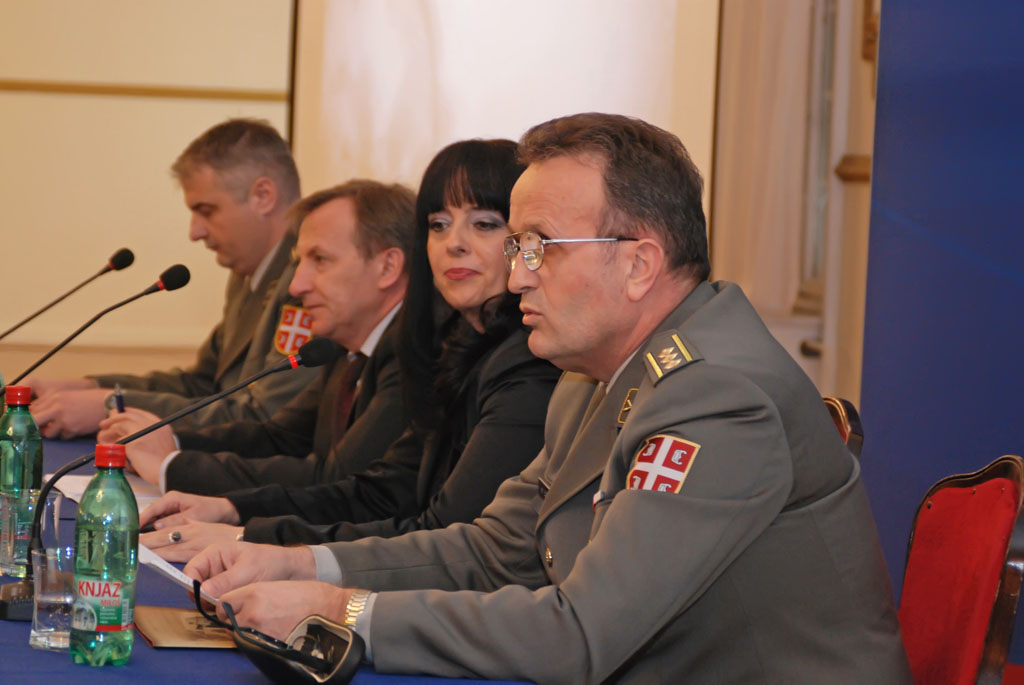 The monograph and the events it sheds light on, the brave warriors from Branicevo who, fighting in the Danube Division, gave the deciding impact on the outcome of the Battle of Kolubara, the Battle of Mackov kamen where over 11,000 residents of Branicevo gave their lives for freedom of their country and other war events were presented by: : Colonel. Momcilo Pavlovic, PhD, Director of the Istitute for Contemporary History; Lieutenant Colonel Doc. Slobodan Djukuc, PhD, a professor at the Military Academy; Colonel Milorad Sekulovic, Director of the Military Archive and Jasmina Nikolic, PhD, Director of the Historical Archive Pozarevac. At the end, the documentary film "Serbia and Branicevo in the Great War 1914-1918" was shown. The film was The film was shown at the 11th International Festival of Military-Patriotic Films in Volokolamsk in the Russian federation amongst 300 films from around the world, where it won the Best Director Award.