Bilateral defence consultation with Germany
Representatives of the German Federal Armed Forces, led by Colonel Christian Schmidt, Head of the Department for International Military Cooperation, is on an official visit to the Republic of Serbia to hold bilateral defence consultation with representatives of the International Military Cooperation Department, Serbian Ministry of Defence.

During the meeting, Head of the International Military Cooperation Department, Colonel Nebojša Svjetlica, briefed the German delegation on the current political and security situation in the region and the main international cooperation activities carried out by the Ministry of Defence of the Republic of Serbia, and emphasized the importance we attach to defence cooperation with FR Germany.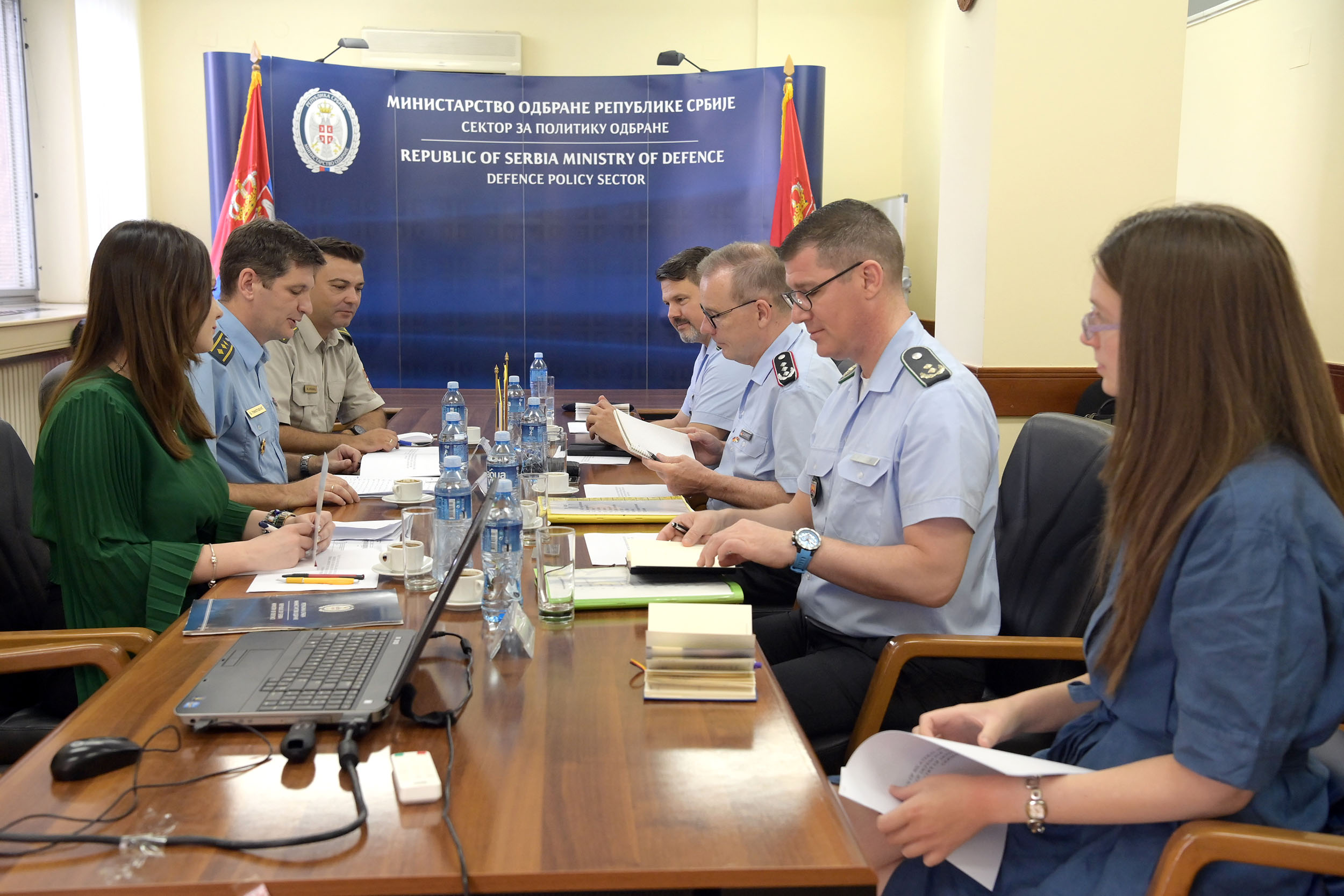 Colonel Schmidt conveyed Germany's commitment to intensifying bilateral defence relations, to mutual benefit. During the official talks, bilateral defence cooperation was reviewed and opportunities for its further advancement were discussed. Proposals for activities in 2024 were outlined and harmonized.

Both parties expressed readiness to further strengthen the relationship, and agreed that after internal procedures have been conducted within the defence system, the 2024 Bilateral Military Cooperation Plan will be defined, which is designed to achieve the determined objective.