Defence consultation between delegations of Serbian and Czech MoDs
A defence consultation was held today at the Guard Club in Topčider between the delegations of the Ministries of Defence of the Republic of Serbia and the Czech Republic. State Secretary Nemanja Starović led the Serbian delegation, and the Czech delegation was headed by the Director of the Defence Policy Department, Ministry of Defence of the Czech Republic, Martin Riegl.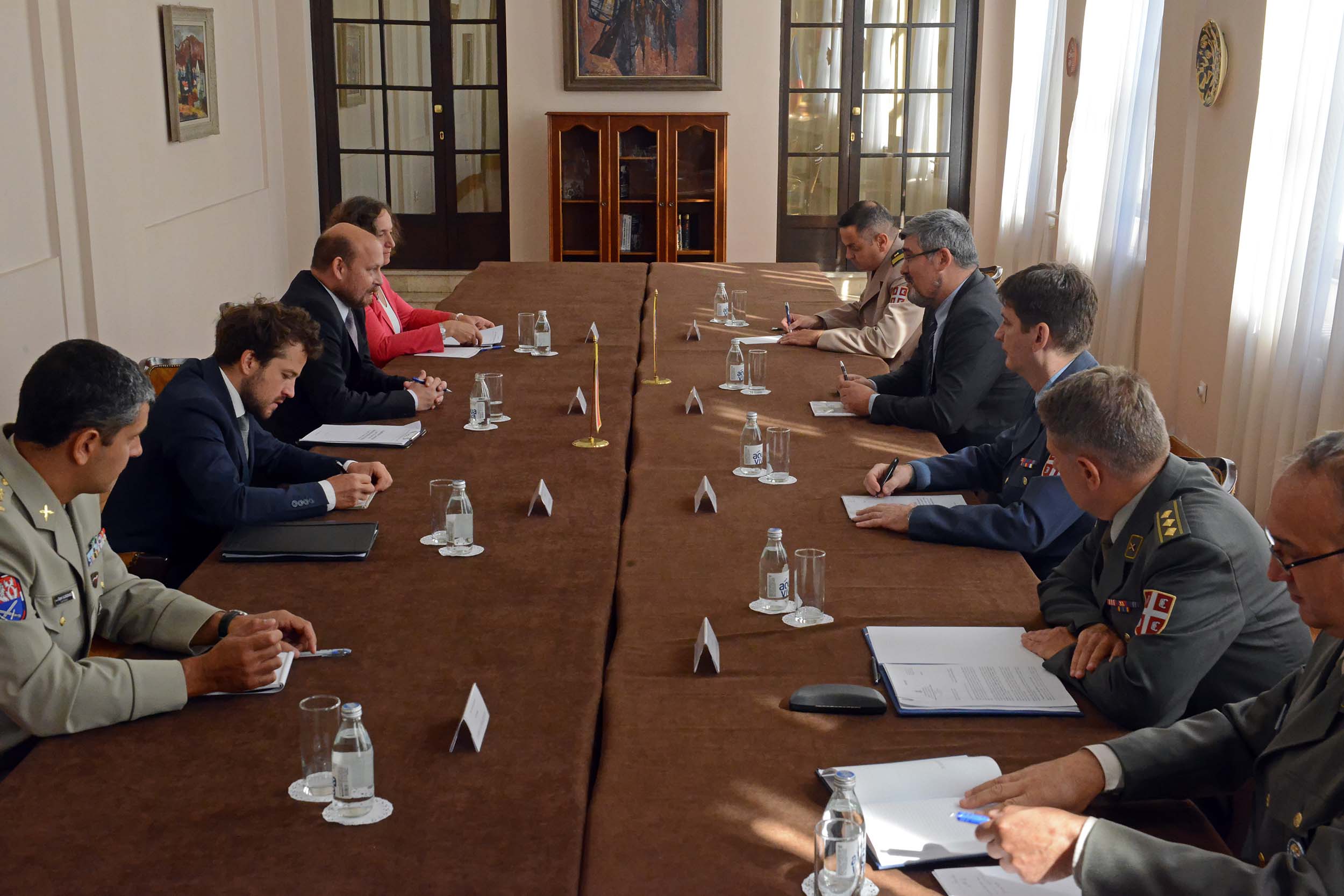 During the talks, views were exchanged on the political and security situation in the Western Balkans and Eastern Europe. It was emphasized that both sides are ready to intensify defence cooperation in the coming period, the primary focus being on military-economic cooperation and conservation of military memorials.

State Secretary Starović said that the Czech Republic is Serbia's important and reliable partner, which is why preserving the continuity of a high-level military-political dialogue is of great importance. He thanked the Czech Republic for supporting Serbia on its path to European integration.

Director of the Defence Policy Department Riegl agreed that the enhancement of defence cooperation is in the interest of both countries and stated that there is a considerable potential for the renewal and strengthening of relations in various fields of defence cooperation.