State Secretary Starović meets with Ambassador of Kingdom of Eswatini
Today, State Secretary at the Ministry of Defence Nemanja Starović met with the Ambassador of the Kingdom of Eswatini, Sibusisive Mngomezulu.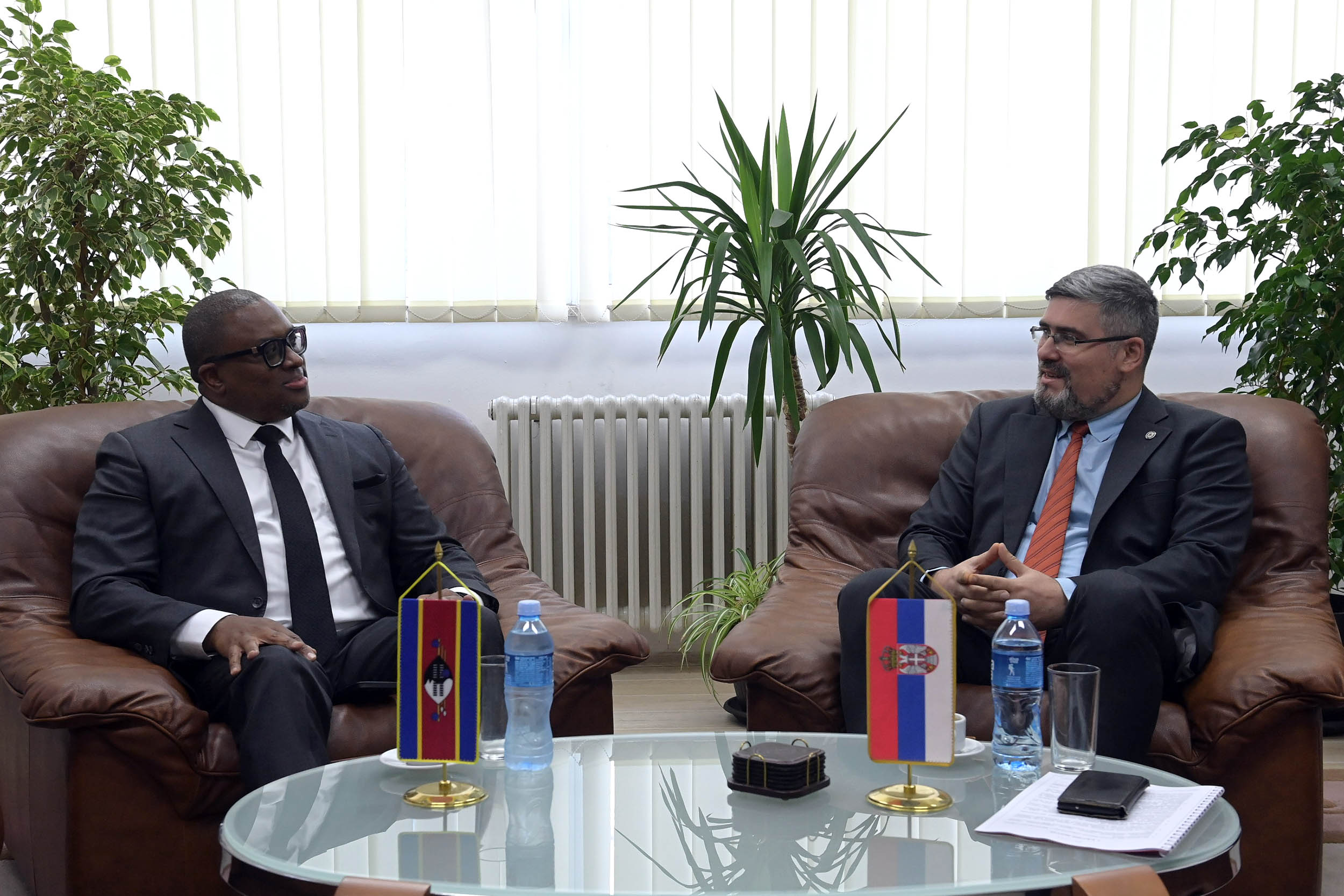 At the meeting with Ambassador Mngomezulu, Head of Mission of the Kingdom of Eswatini in Brussels, also serving as non resident ambassador to the Republic of Serbia, who is paying a visit to Belgrade to present credentials to the President of the Republic of Serbia, the interlocutors discussed possibilities for the establishment of defence cooperation that would contribute to the enhancement of overall relations between the two countries.

According to State Secretary Starović, Serbia advocates the preservation of territorial integrity and sovereignty, consistent compliance with international law, preservation of peace and stability, and development of relations with other states founded on equality and mutual respect.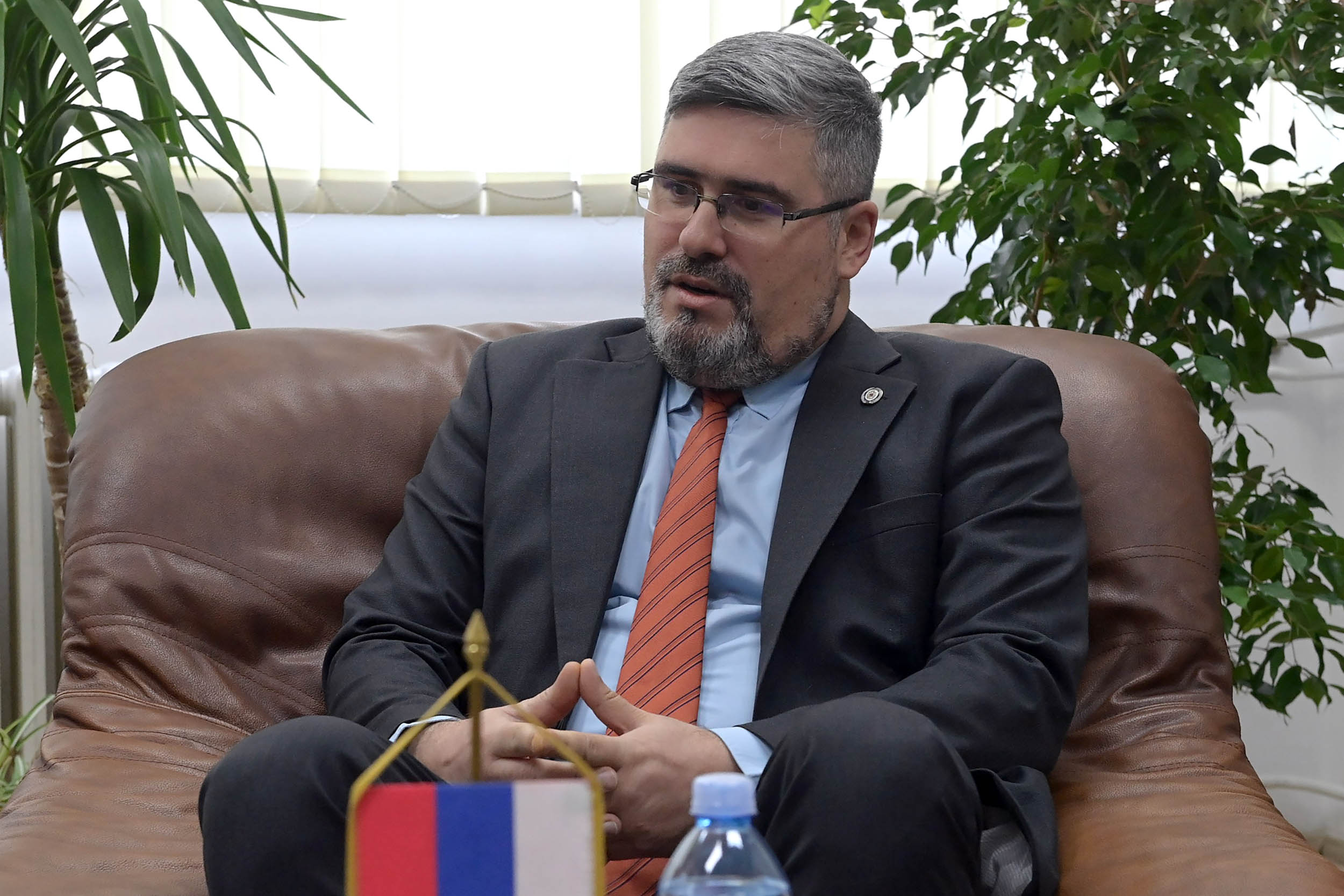 During today's meeting, State Secretary Starović expressed his gratitude to Eswatini for withdrawing the recognition of unilaterally declared independence of the so-called Kosovo, and for the support for the territorial integrity and sovereignty of our country.

Ambassador Mngomezulu said that there was room for the establishment of cooperation in areas of mutual interest, noting that the first step in that direction would be the signing of an agreement on defence cooperation.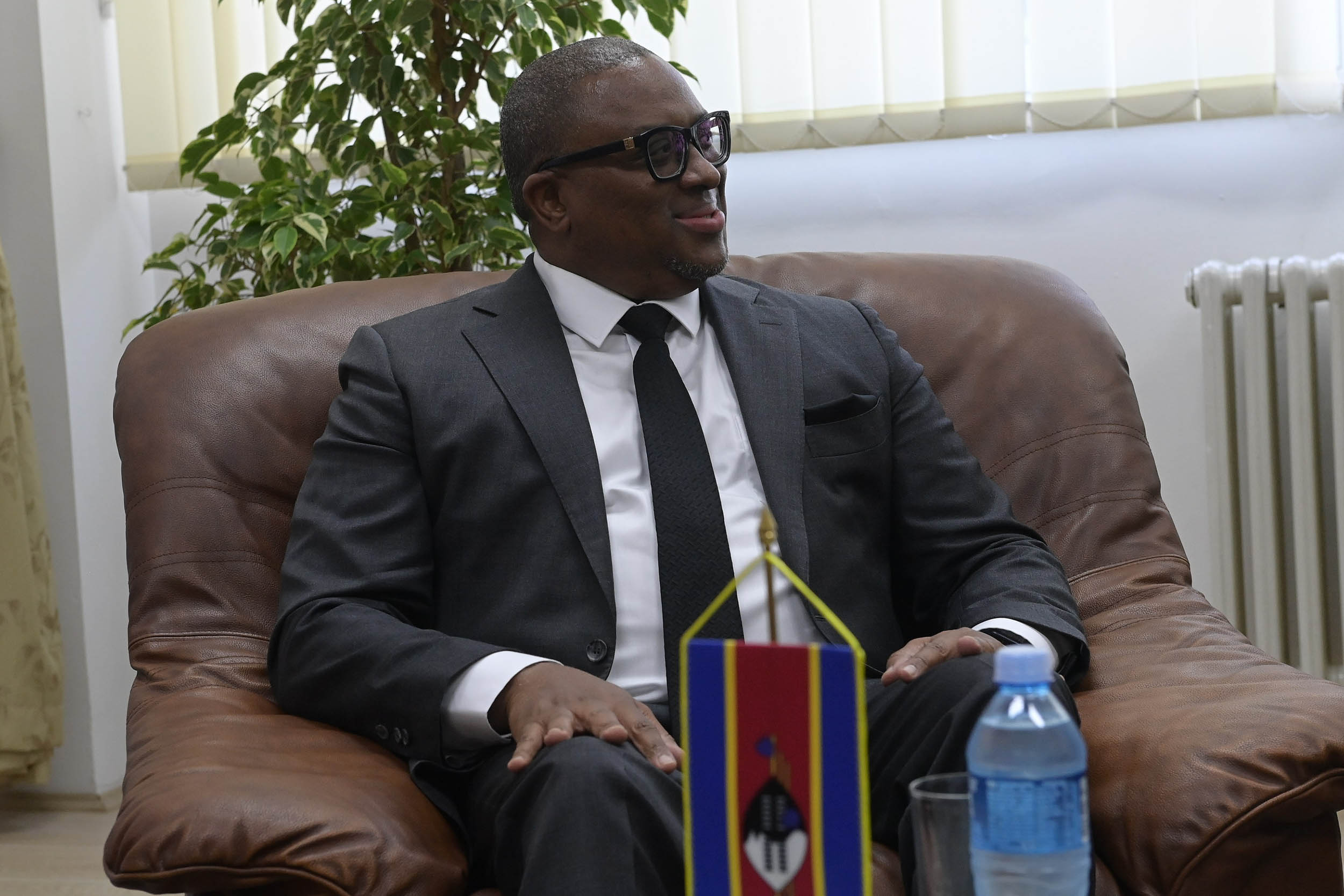 The interlocutors agreed that there was room for cooperation between the two countries in areas of mutual interest.