Assistant Minister Bandić meets with delegation from Austrian Federal Ministry of Defence
Assistant Minister for Defence Policy Predrag Bandić has met with Arnold Kammel, Secretary General and Security Policy Director at the Austrian Federal Ministry of Defence as part of bilateral consultations between the Republic of Serbia and the Republic of Austria in Belgrade.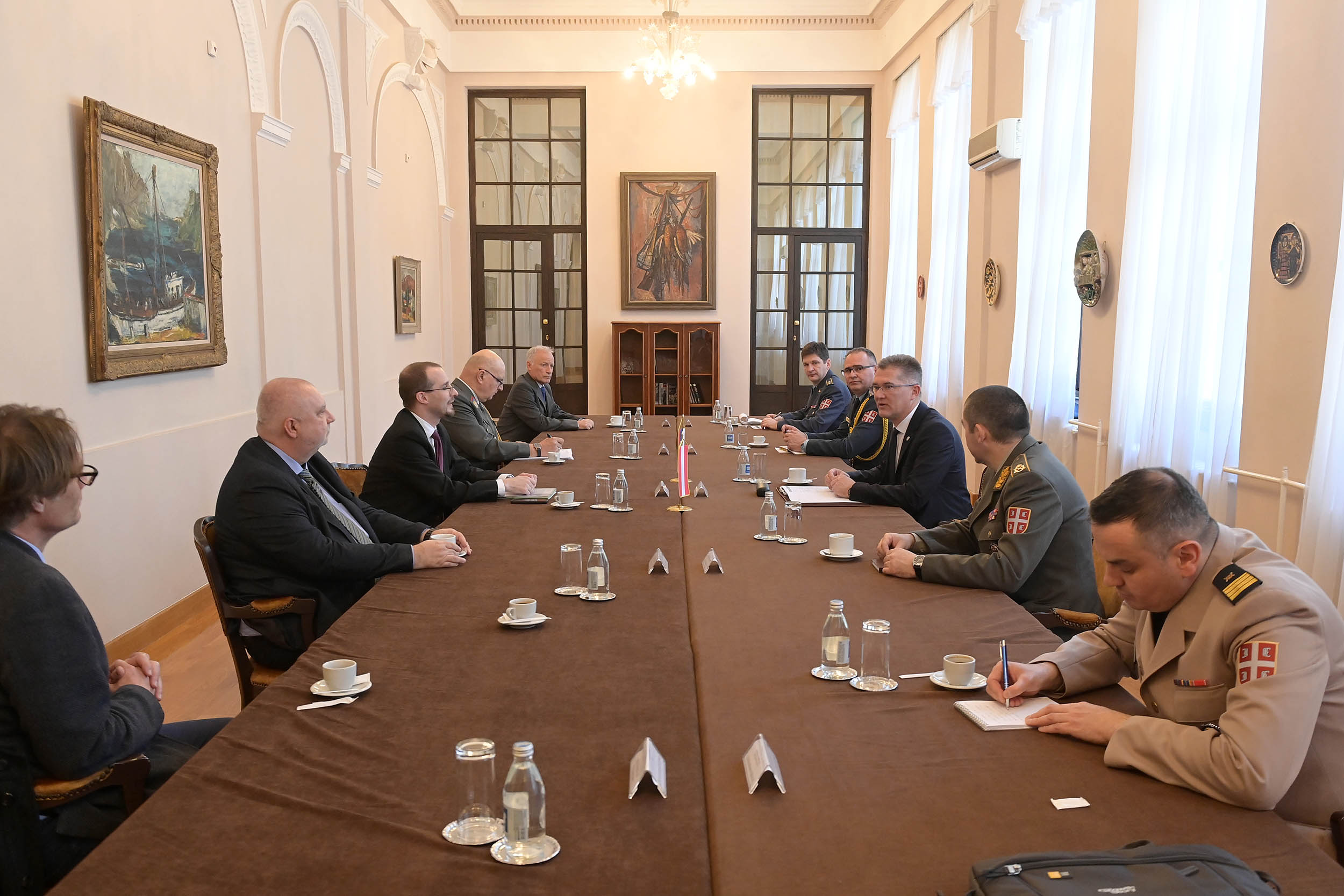 During the meeting, the two sides agreed that defence cooperation between the two countries was developing in the direction of mutual interest, reflecting the strengthening of the overall relationship between the two countries. The meeting also confirmed the improvement in military-educational, military to military and military-medical cooperation, as well as cooperation under the "Graz/Krems" format.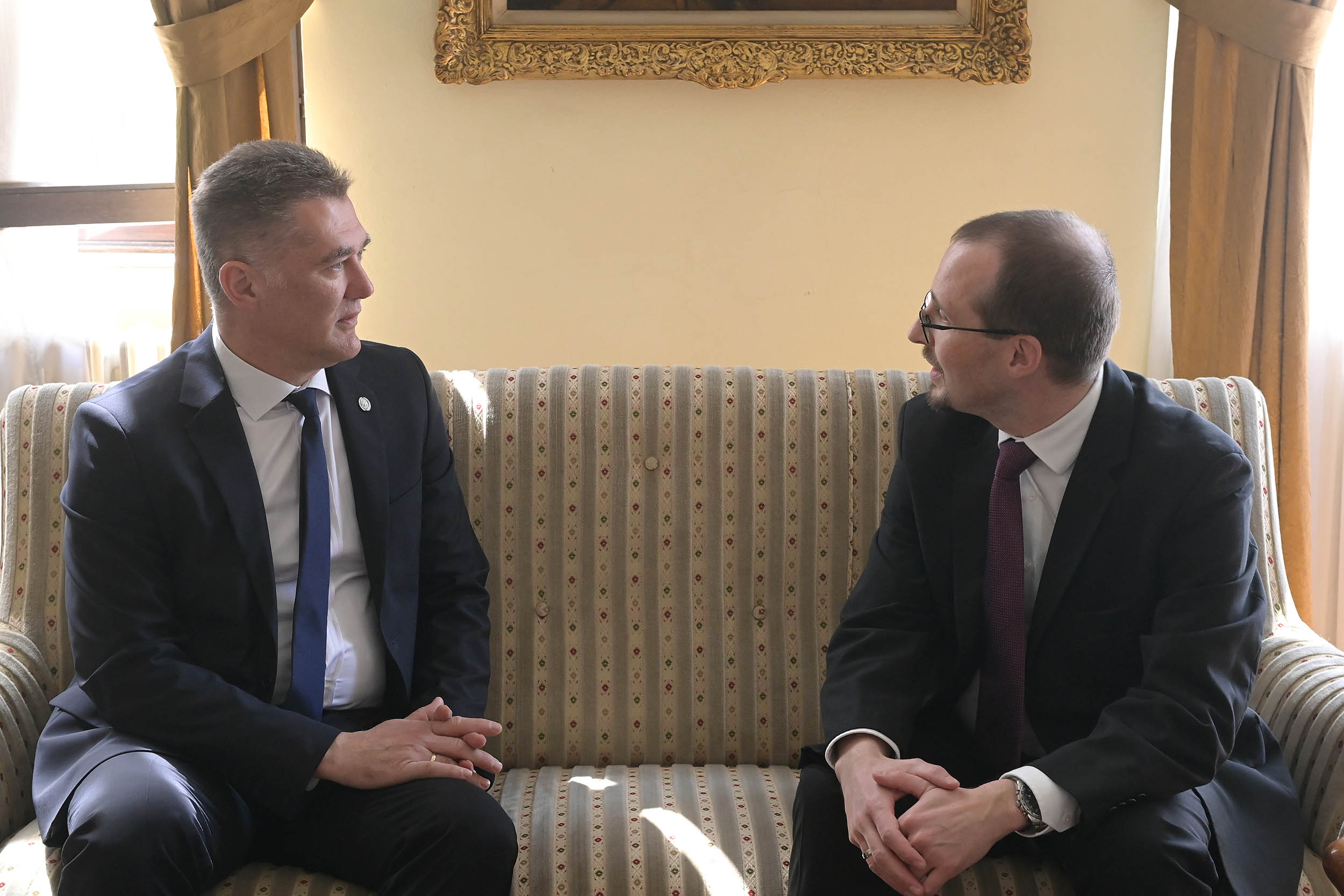 The meeting also reviewed regional security situation and highlighted the importance of the "Graz/Krems" format, as a prospective platform for cooperation between the ministries of defence and armed forces of the countries in the region, promoting dialogue as a basic mechanism for overcoming differences in positions on and perceptions of security risks.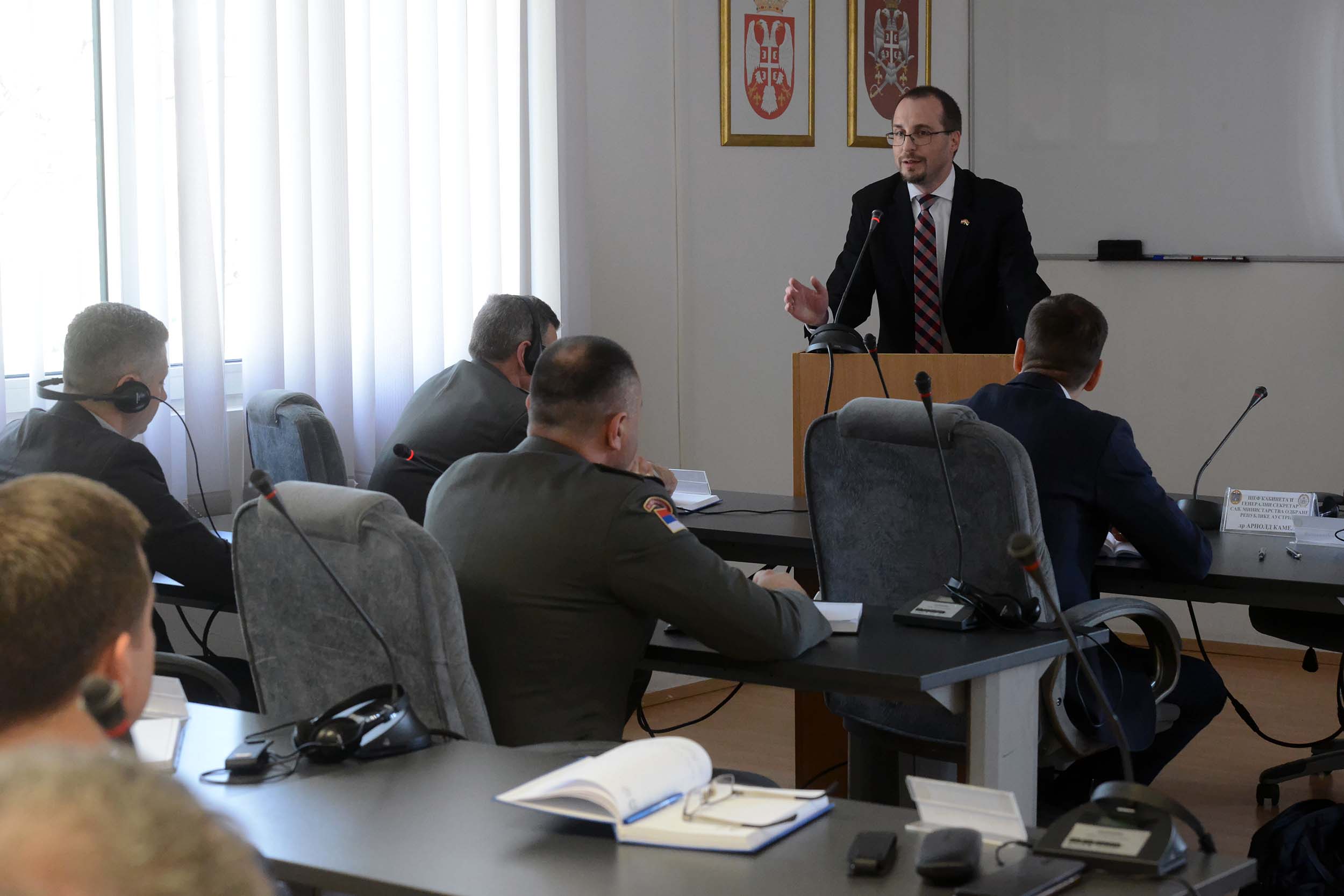 Secretary General Kammel gave a lecture to the students attending the Advanced Security and Defence Studies at the "Field Marshal Radomir Putnik" School of National Defence.

The Austrian delegation visited the Military Medical Academy to assess the possibilities and define the basis for further cooperation in the domain of military health.