Assistant Minister Bandić meets with Hungarian Ministry of Defence delegation
Assistant Minister for Defence Policy Predrag Bandić met today with Colonel Albert Gróf, Head of the Department for International Cooperation, who is heading the delegation from the Hungarian Ministry of Defence.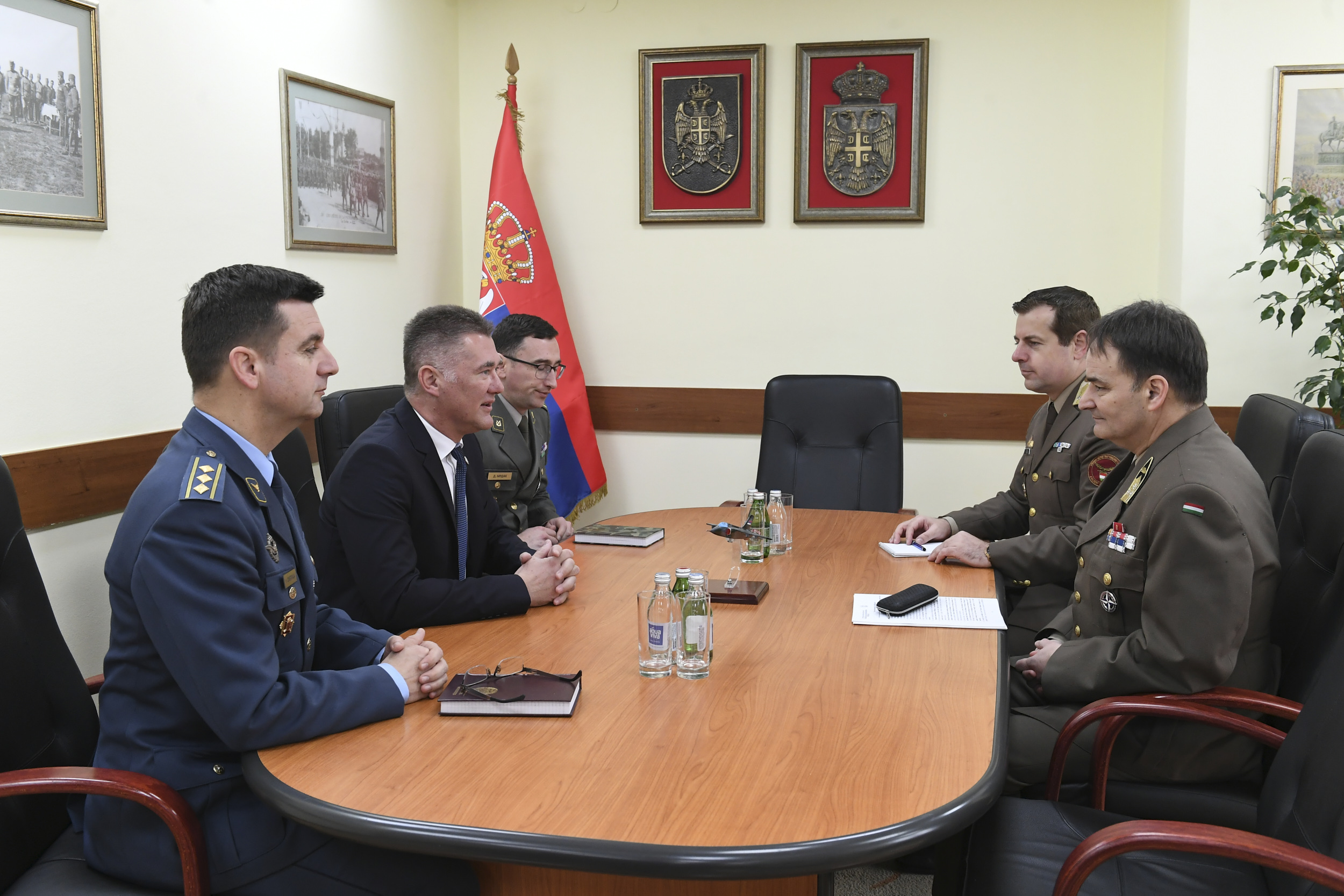 In his conversation with the representatives of the Hungarian Ministry of Defence, who are on an official visit to Belgrade for bilateral defence consultations, Assistant Minister for Defence Policy said that commitment and good will were necessary for maintaining and strengthening bilateral relations.

During the bilateral consultations and staff talks between Serbia and Hungary, Head of the International Military Cooperation Department, Colonel Nebojša Svjetlica confirmed that defence cooperation with Hungary was substantial, showing a constant tendency to develop in areas of mutual interest. It was also confirmed that the countries' defence systems were committed to continue building and strengthening defence relations, primarily in the domains of military-to-military and military-technical cooperation.

In these challenging times, when the Europe and the world are facing security challenges, Colonel Svjetlica said, mutual support and cooperation between Serbia and Hungary are of utmost importance for our country as they contribute to maintaining peace and stability in the region and serve as an example of how sincere friendship is developed and nurtured.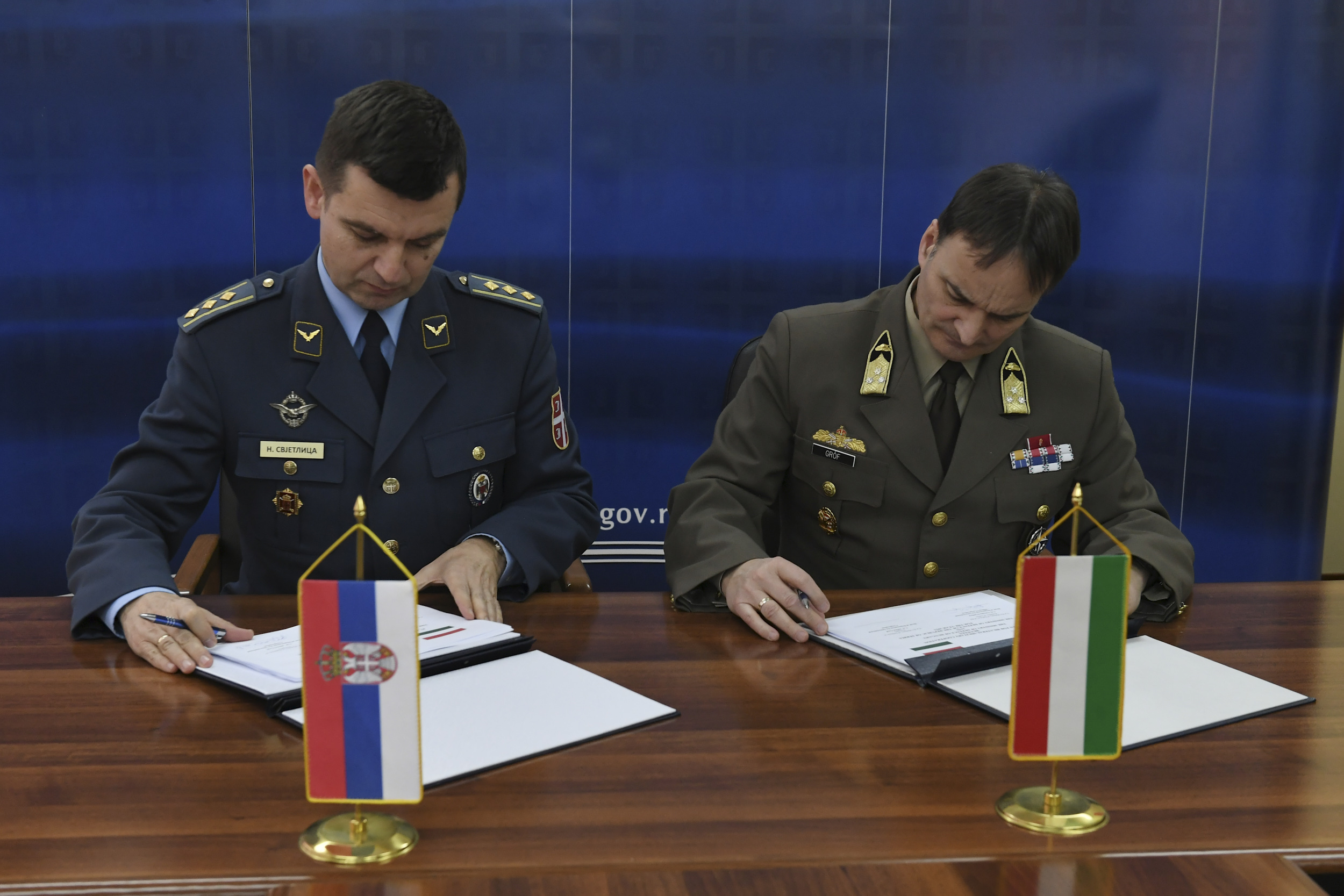 Colonel Gróf agreed that defence cooperation between the two countries was highly developed. He expressed his expectation that the upcoming period would see an increase in activities and thanked his hosts for the friendly welcome, saying that it was yet another indicator of sincere relations between the two countries.

As a confirmation of close defence cooperation, the two ministries' international military cooperation departments signed the 2023 Bilateral Military Cooperation Program.