Visit from Major General Lise Bourgon
Assistant Minister for Human Resources Katarina Tomašević, PhD, met today with Major General Lise Bourgon, Acting Commander of the Military Personnel Command of the Canadian Armed Forces, who is also the Women, Peace and Security Champion for the CAF, with whom she discussed the position of women in the military. The topics of today's talks with representatives of the MoD Human Resources Sector, the University of Defence and the General Staff were also the National Action Plan on Gender Equality, cadet selection process, successful human resources management and common HR problems.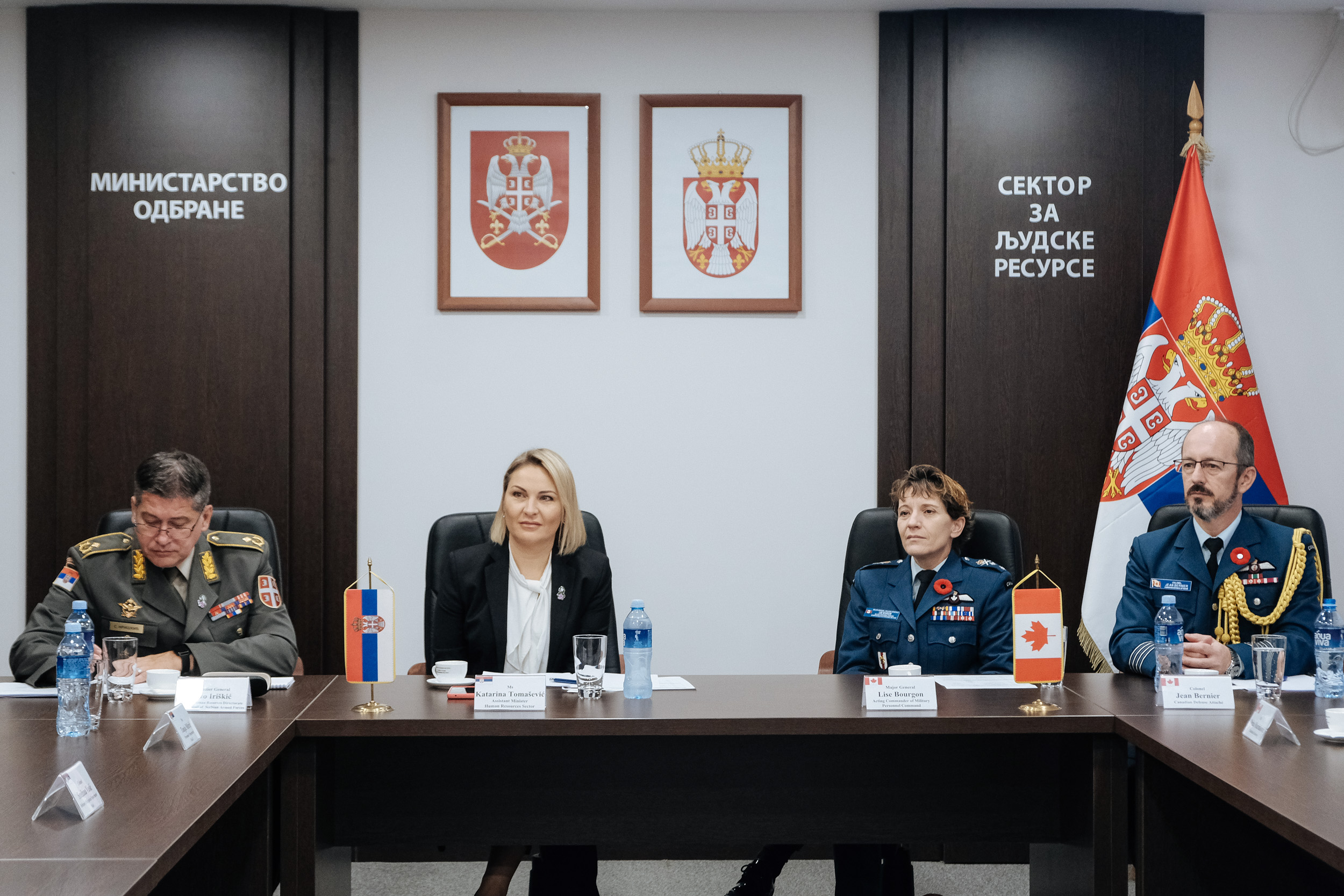 Assistant Minister Katarina Tomašević said that the Ministry of Defence had accepted the gender equality concept as one of its strategic commitments. The MoD, she said, is taking necessary measures to increase the representation of women and their equal participation in all assignments. According to her, the Ministry of Defence strives to achieve the best possible results in terms of gender perspectives and makes sure that the women in MoD and SAF feel equal. After the talks, the guests from Canada got acquainted with the scope of work of the Personnel Department's Centre for Psychological Selection.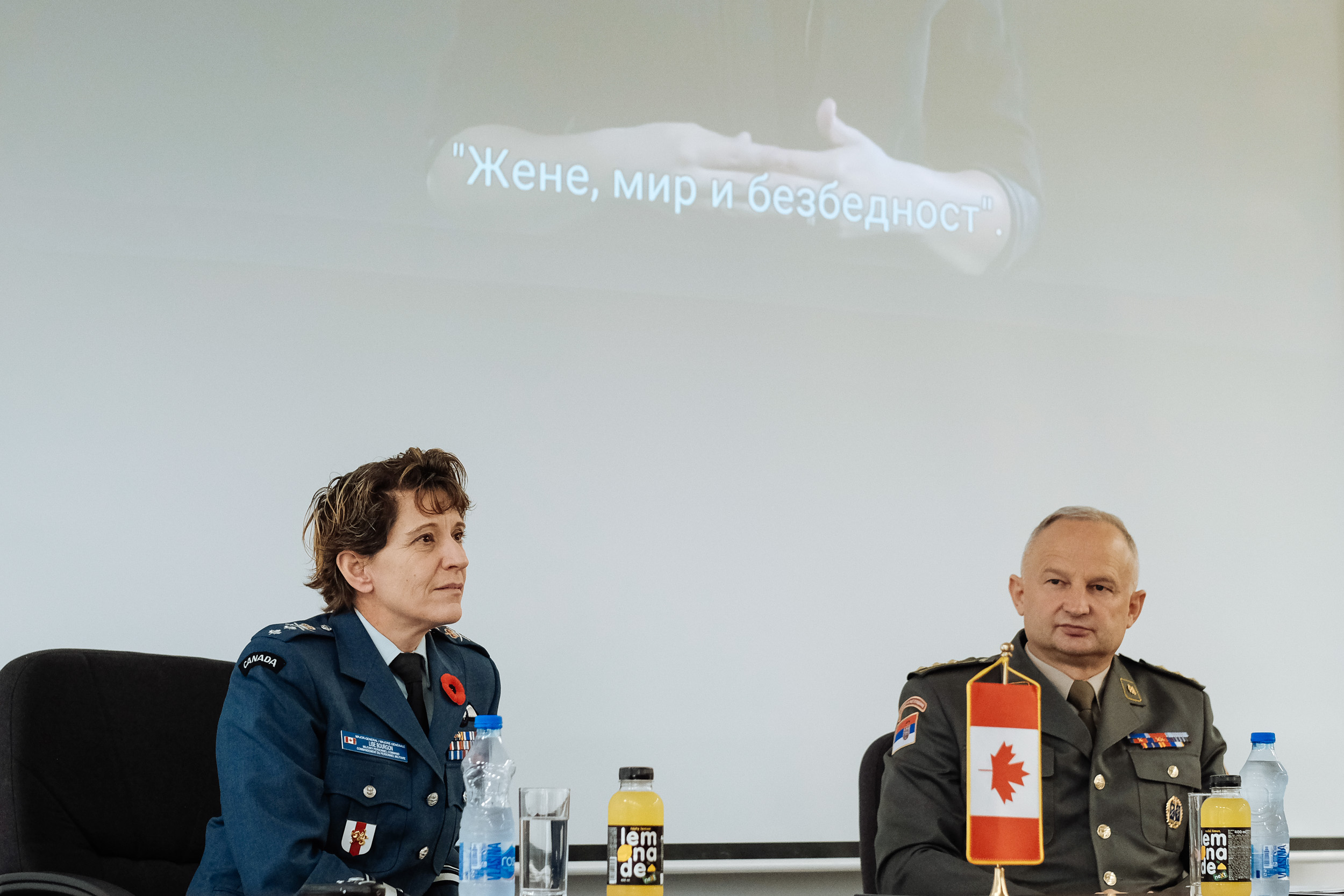 After the meeting with representatives of the Human Resources Sector, Major General Bourgon gave a lecture to the participants in the Command and Staff Course, National Defence School. The topic of the lecture held at the University of Defence was mainstreaming gender perspectives in the Canadian Armed Forces.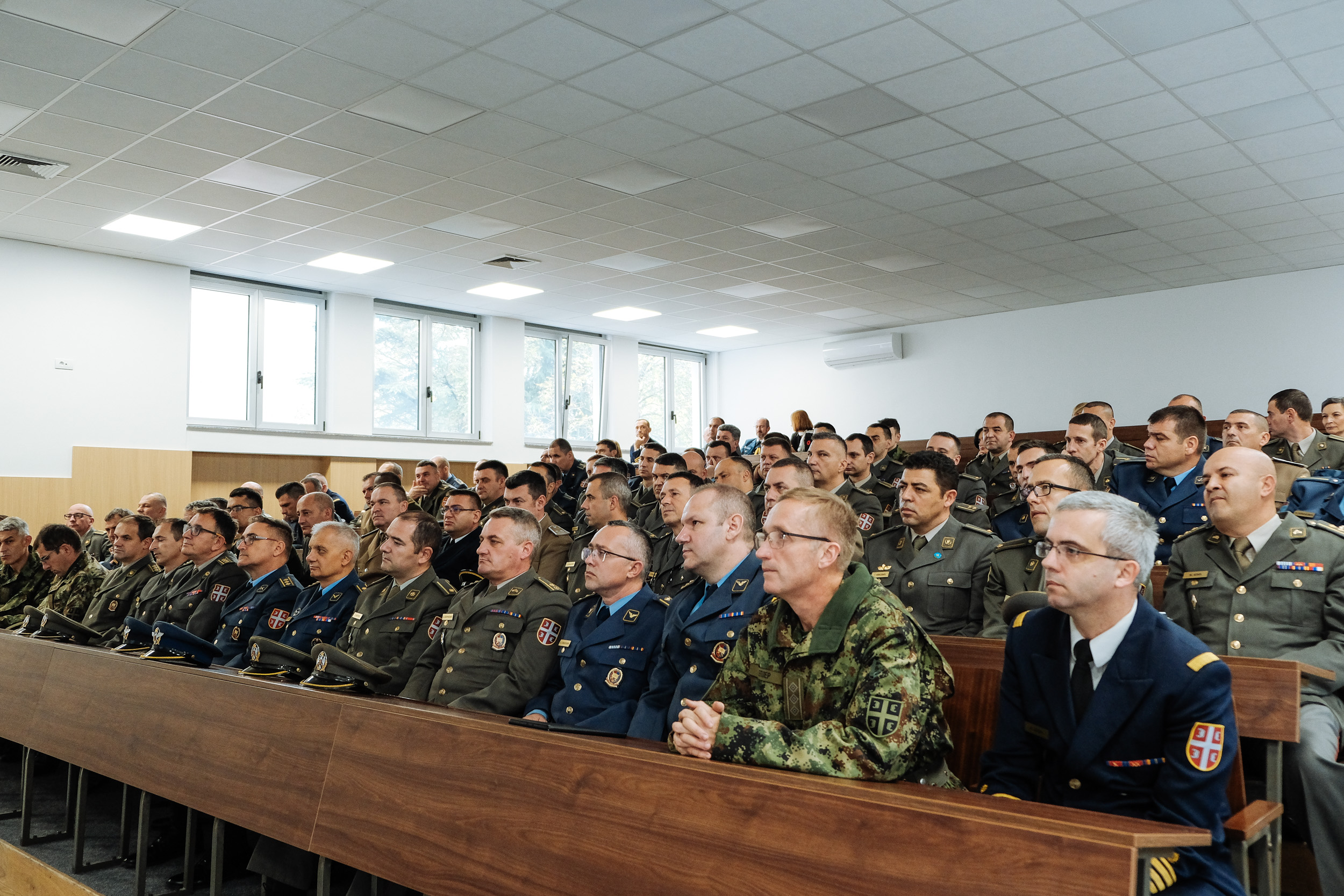 Tomorrow, General Bourgon will visit the Serbian Armed Forces Helicopter Unit at the "Colonel-Pilot Milenko Pavlović" airfield in Batajnica, where she will learn more about the organization and purpose of the unit and the engagement of women helicopter pilots, since she herself has gained considerable experience performing that role. In the continuation of her visit to the Human Resources Sector, talks on the cadet selection process will be held.