Minister Stefanović at Trilateral Meeting of Serbia, Austria and Hungary
Today, Deputy Prime Minister and Minister of Defence Nebojša Stefanović PhD participated in a trilateral meeting of Serbia, Austria and Hungary dealing with the topic of efficient management of migration processes, which was presided by Minister of Finance Siniša Mali.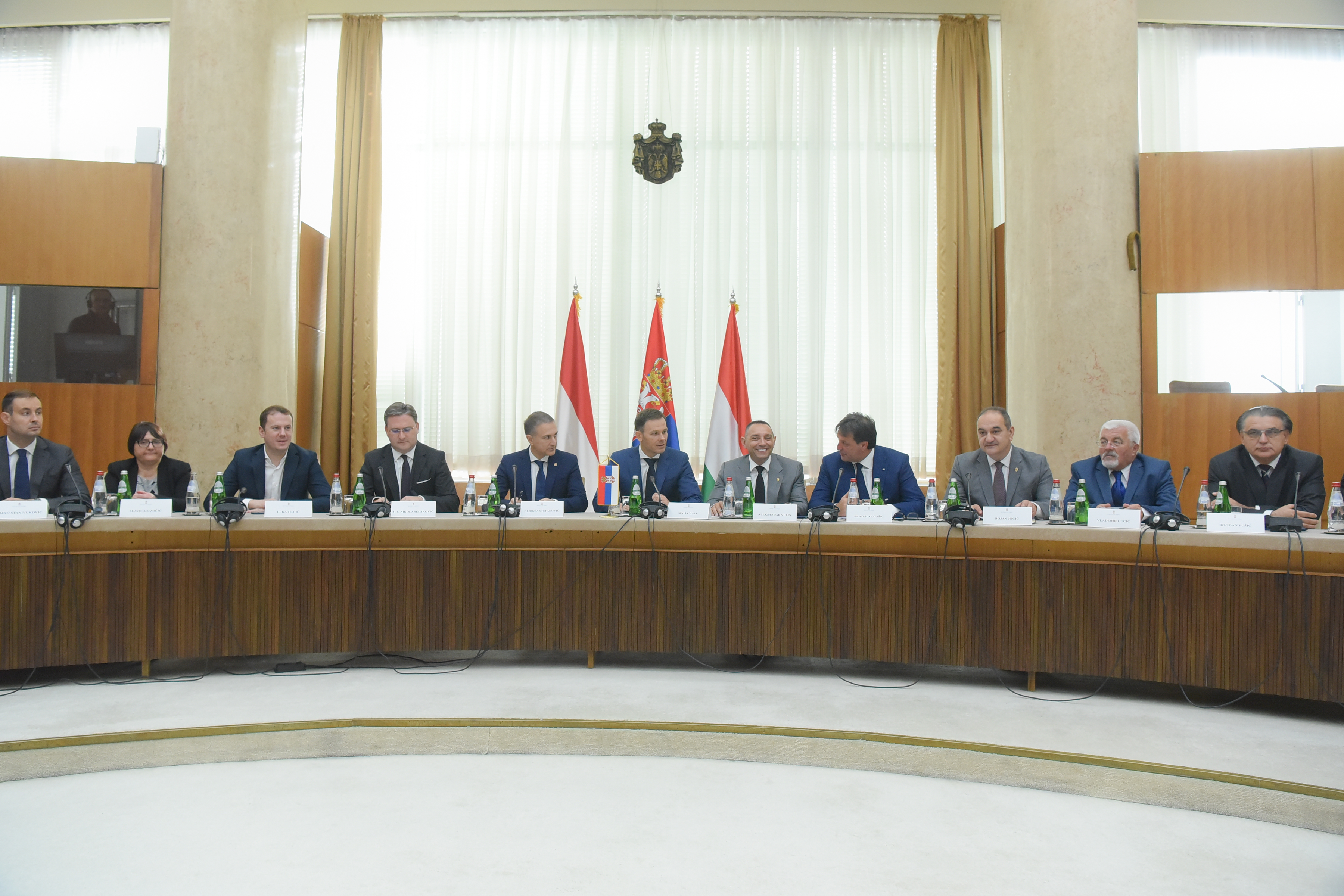 The trilateral ministerial meeting ensued after the Summit of Serbia, Hungary and Austria, held on 3rd October in Budapest, with the participation of President of Serbia Aleksandar Vučić, Hungarian Prime Minister Viktor Orbán and Austrian Chancellor Karl Nehammer. The agreement reached on that occasion was to hold the next meeting at ministerial level in Belgrade, in order to develop an action plan for the cooperation of the three countries on the prevention of the illegal migration.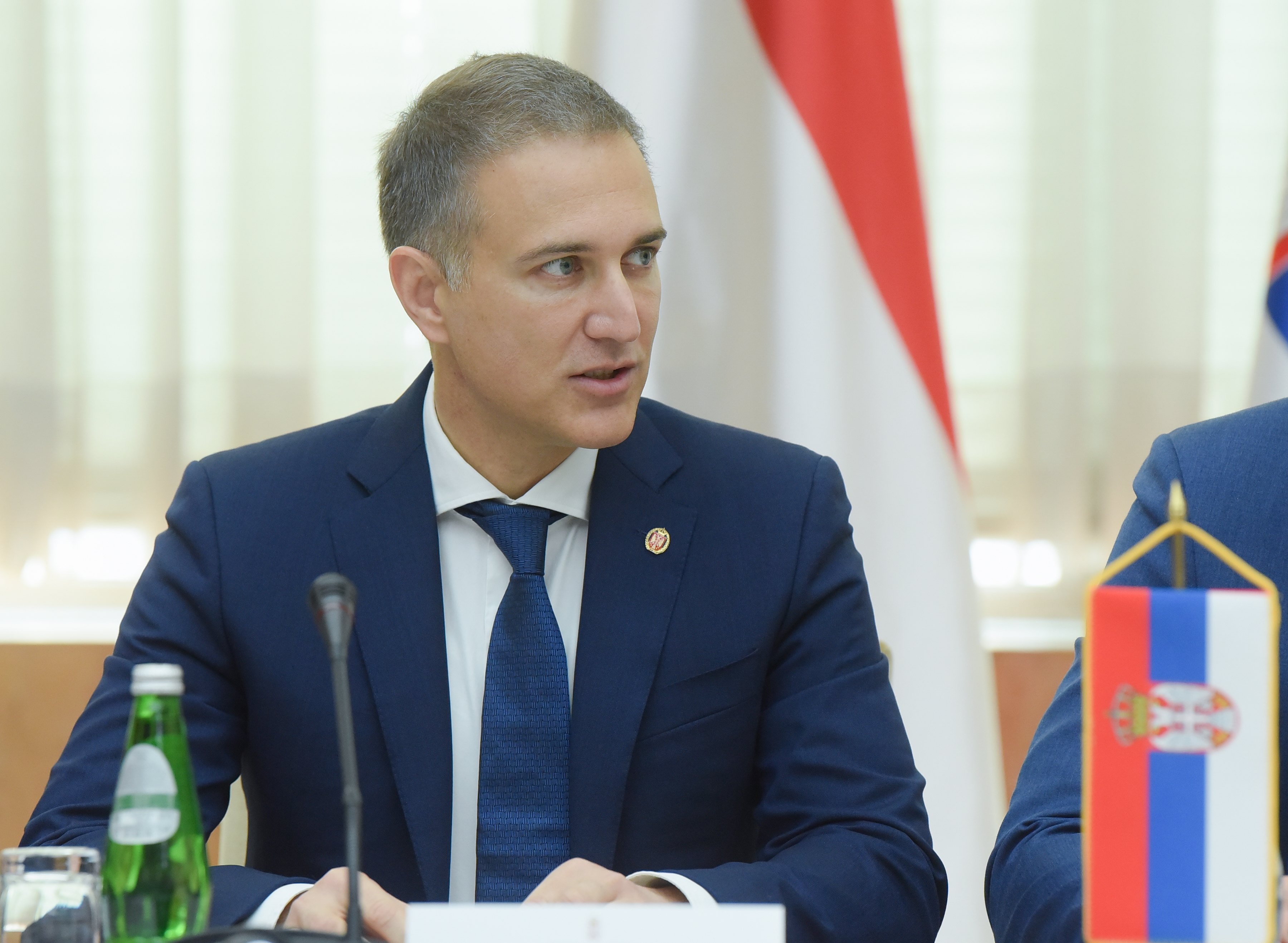 At today's meeting in Belgrade, Austrian and Hungarian delegations were led by Federal Minister for European and International Affairs of Austria Alexander Schallenberg and Minister of Foreign Affairs and Trade of Hungary Péter Szijjártó.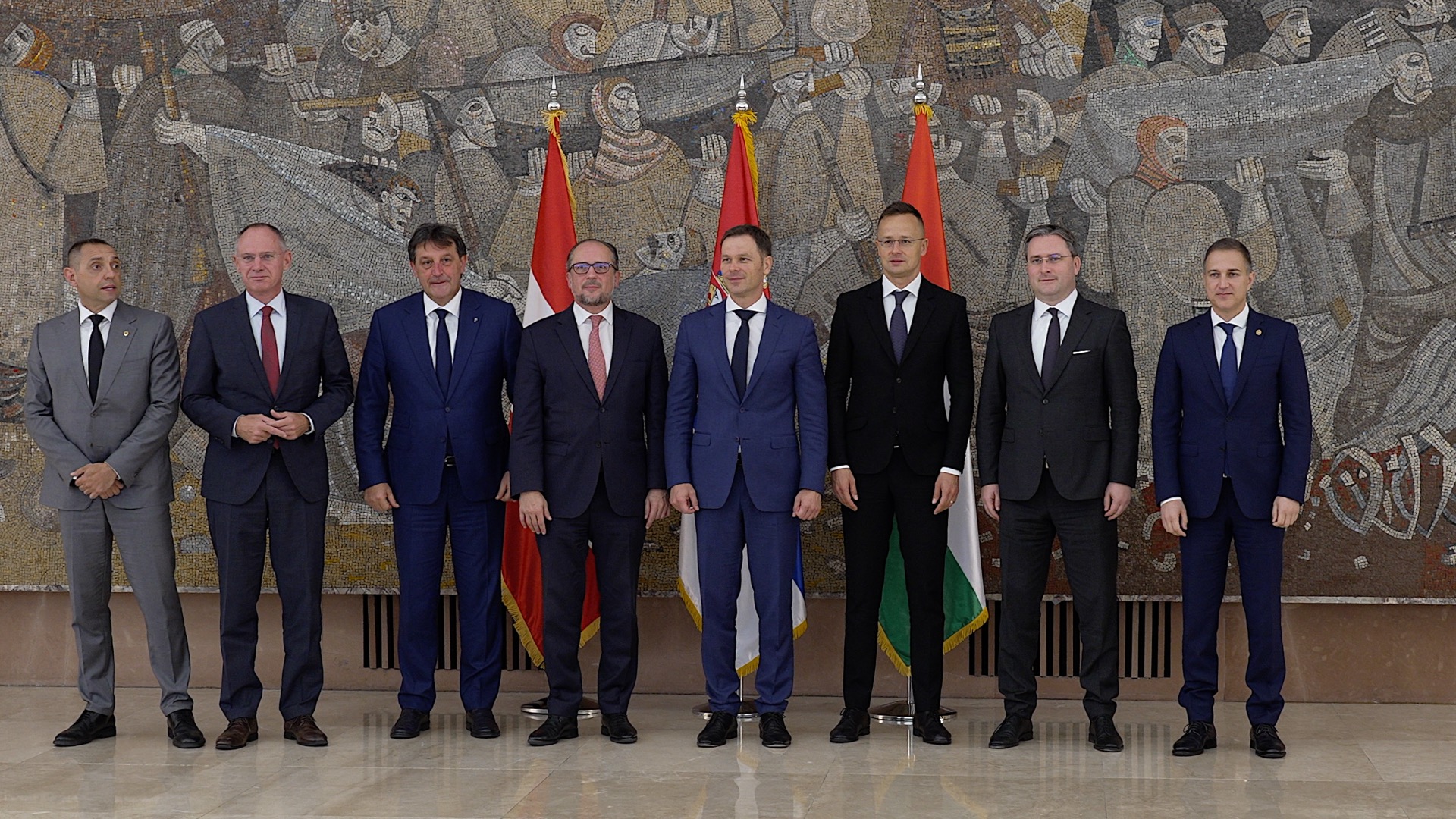 The delegation of Serbia consisted of Minister of the Interior Aleksandar Vulin, Minister of Foreign Affairs Nikola Selaković and Director of the Security Information Agency Bratisalv Gašić.