Meeting between ministers Stefanović and Petrovska
Deputy Prime Minister and Minister of Defence Nebojša Stefanović, PhD, has met today with the Minister of Defence of the Republic of North Macedonia, Slavjanka Petrovska, who is visiting Serbia's First International Wine Fair "Wine Vision by Open Balkan" as part of the Macedonian delegation.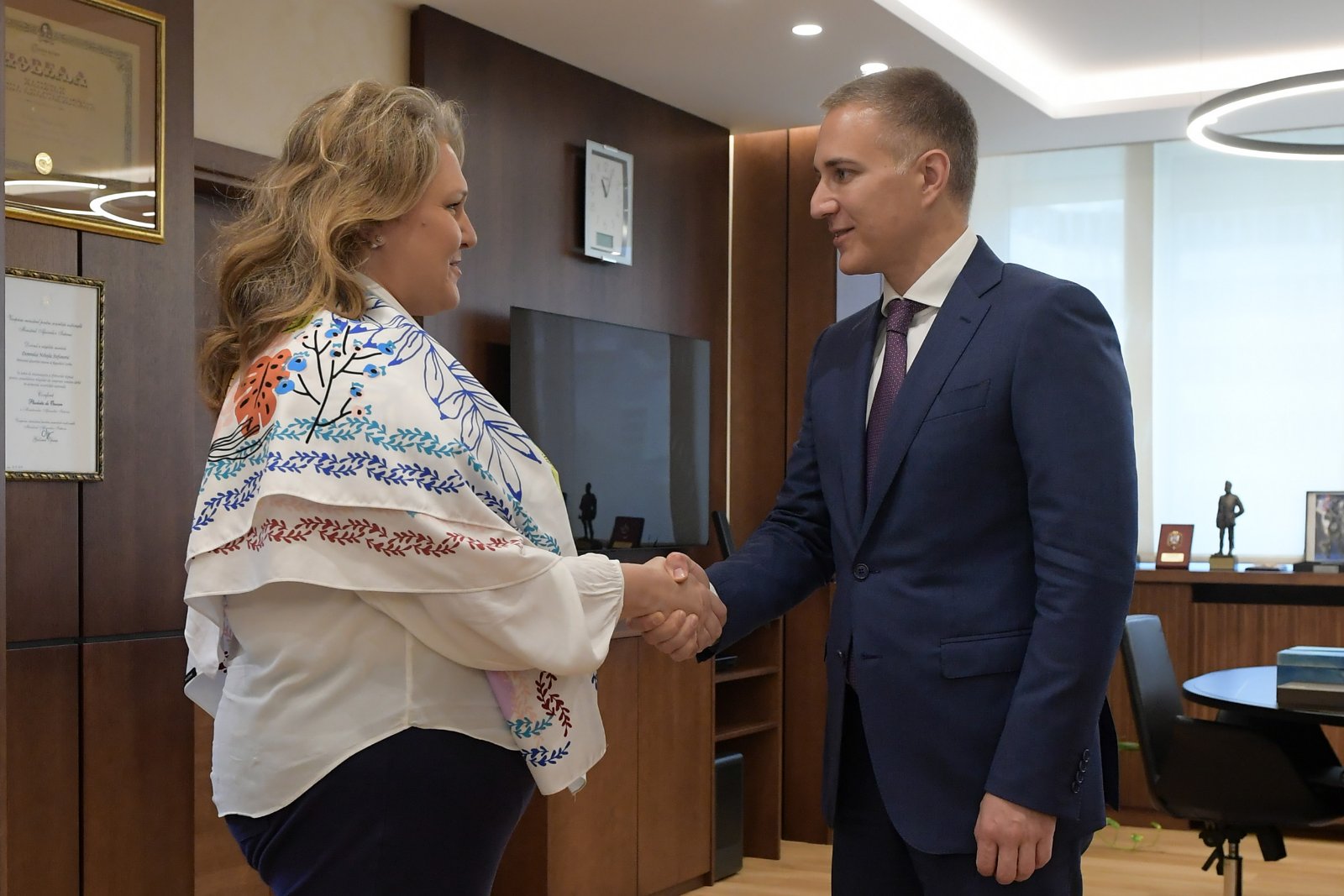 On this occasion, Minister Stefanović emphasized the importance of cooperation and solidarity for the development of the entire region and rising to all the challenges lying ahead. According to him, the results are becoming increasingly visible, but also the necessity of the Open Balkan initiative, whose originator was the President of Serbia, Aleksandar Vučić.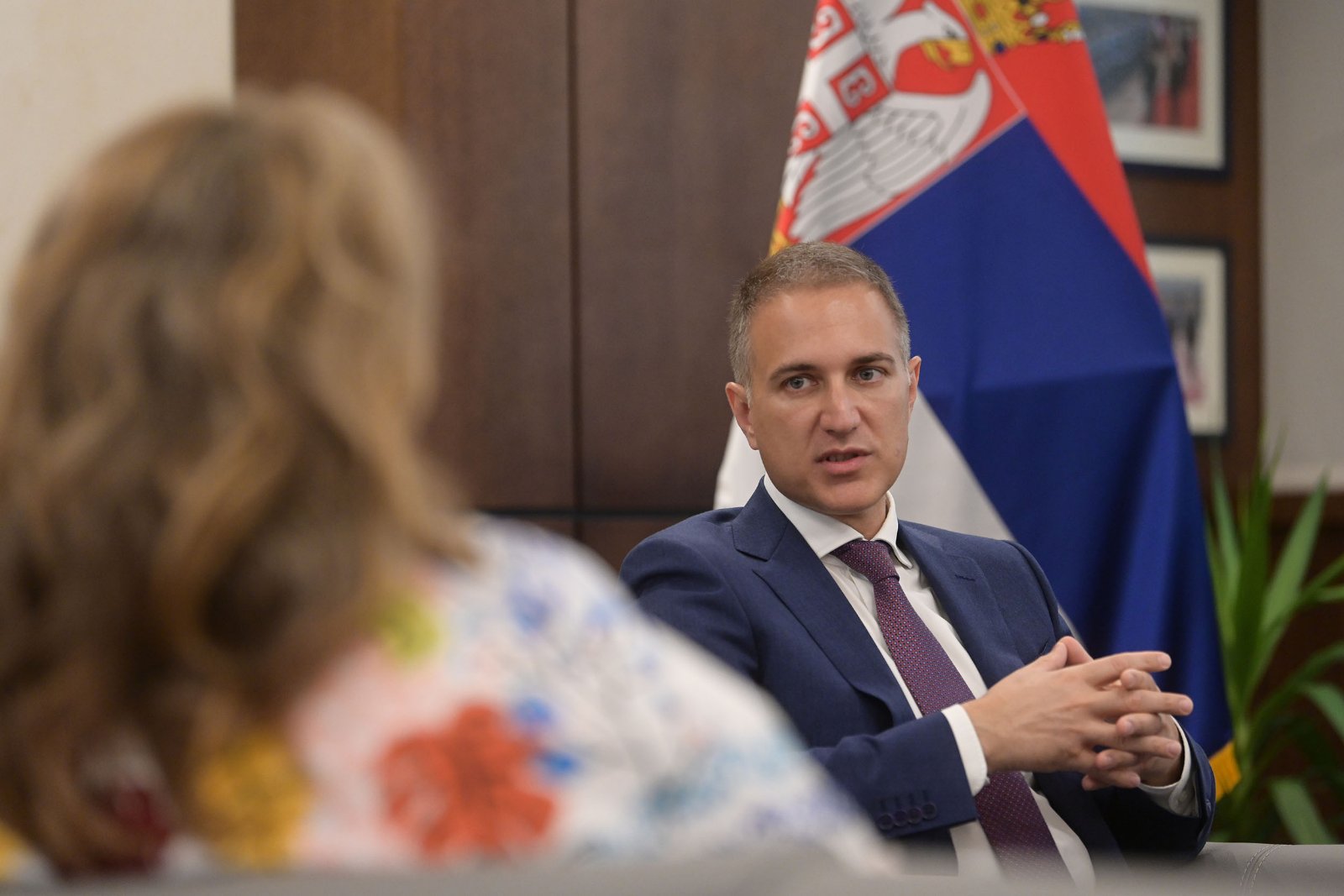 Minister Petrovska said she was glad to be visiting Serbia's "Wine Vision by Open Balkan" fair, and to have the first bilateral meeting with Minister Stefanović. She agreed that the Open Balkan initiative was already producing visible effects and improving the quality of life of all the people living in our region.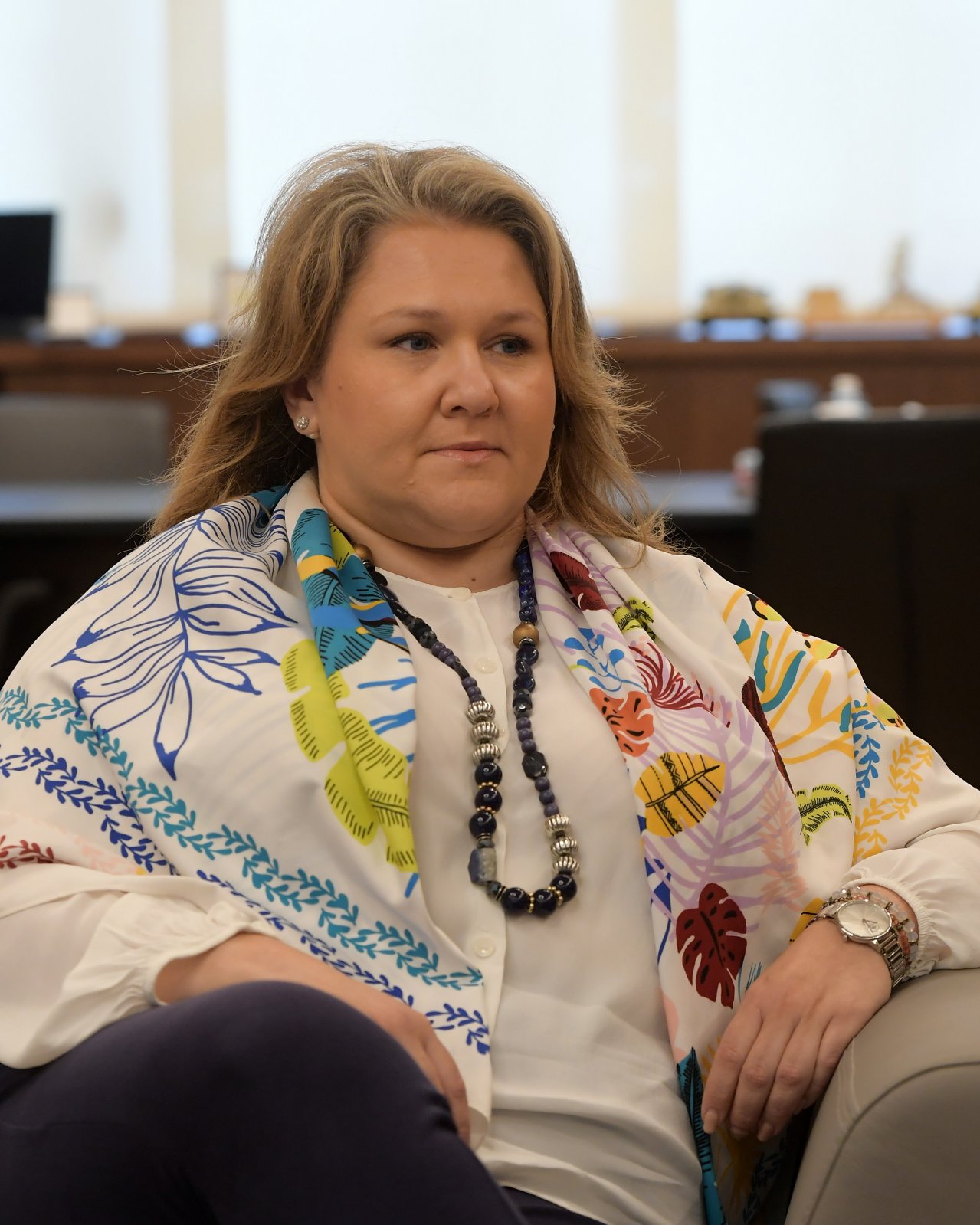 At today's meeting, Stefanović and Petrovska considered concrete ways in which the defence cooperation between the two countries could be improved, including the military to military and military economic cooperation. They agreed that the cooperation had been good so far, particularly within the Balkan Medical Task Force, but that there was still room for improvement, and both sides expressed determination to work on it together.