Fourteenth session of Serbia-Egypt Mixed Military Committee
The fourteenth session of the Serbia-Egypt Mixed Military Committee on Defence Cooperation has started in Belgrade today.

The Ministry of Defence delegation was headed by Nenad Miloradović, PhD, Assistant Minister of Defence for Material Resources and co-president of the Serbian part of the Mixed Military Committee, whereas the Egyptian delegation was headed by Staff Major General Mohamed Yousef Mohamed Assaf, Deputy Chief of Operations Department of the Egyptian Ministry of Defence.

The opening ceremony was also attended by H.E. Bassel Salah Mostafa Ahmed, Ambassador of Egypt to Serbia.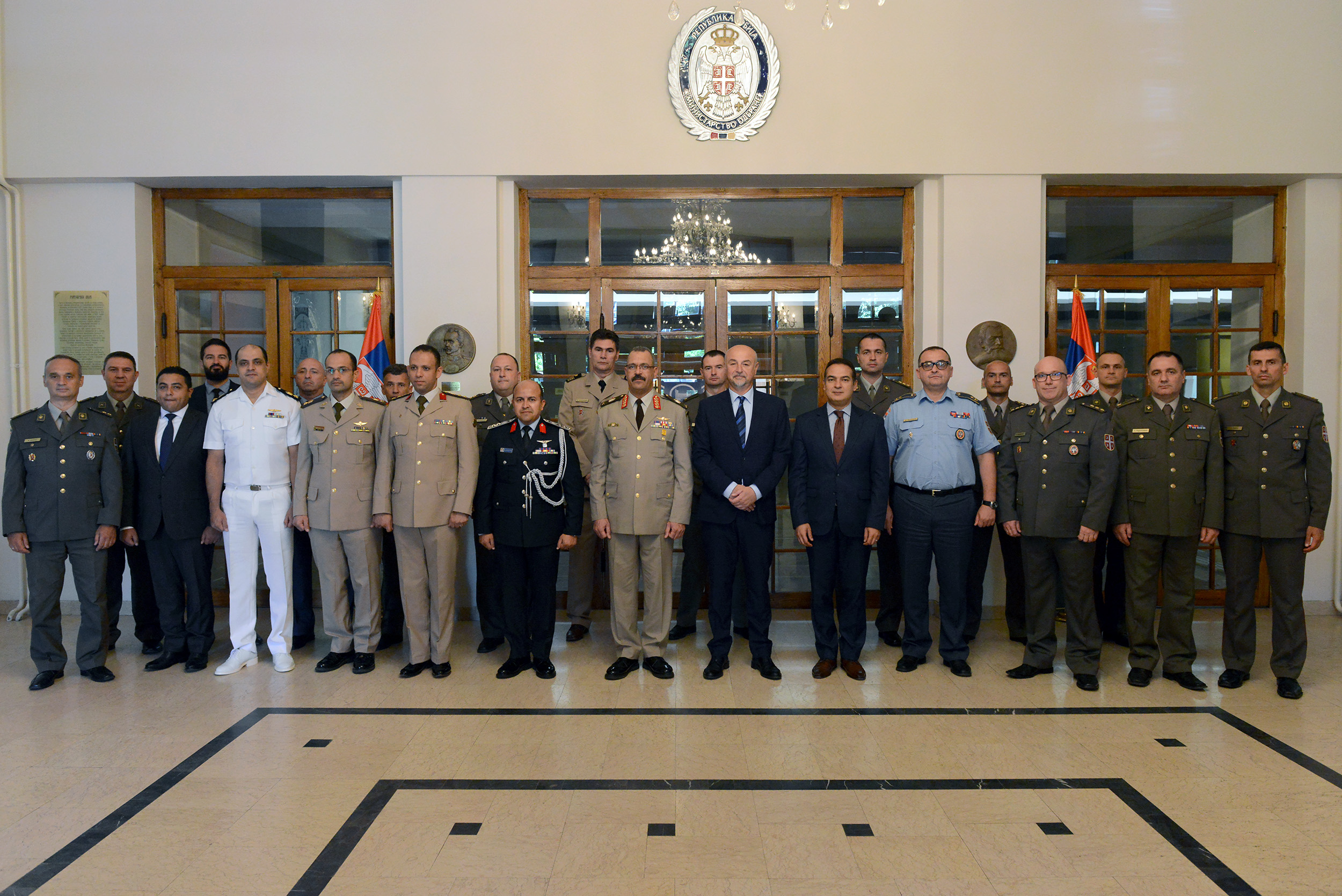 At the beginning of the session, both sides agreed that the cooperation has been very successful so far, and stated their intention to continue and intensify the military-economic, military-to-military and military-medical cooperation.

At the session, joint activities undertaken in 2021 and 2022 will be reviewed and the 2023 Bilateral Military Cooperation Programme will be harmonized and signed. As part of their visit to Serbia this week, the Egyptian delegation will hold several meetings with representatives of the Ministry of Defence and the Serbian Armed Forces. They will also pay visits to the Military Technical Institute, Yugoimport SDPR Company and its subsidiaries, and the Serbian Defence Industry Group companies that produce complex combat systems and ammunition.

The next session of the Mixed Military Committee will be held in Egypt next year.