Minister Stefanović: Our armed forces have to be unrivalled in region
Today, Deputy Prime Minister and Minister of Defence Nebojša Stefanović PhD visited students of the Military Vocational High School "1300 Corporals", who are completing their three-week field training in the barracks "Vojvoda Živojin Mišić" in Valjevo. He took the opportunity to send a message to future non-commissioned officers that they are the elite of our country and that he expected them to be the best in our armed forces, which have to be unrivalled in the region.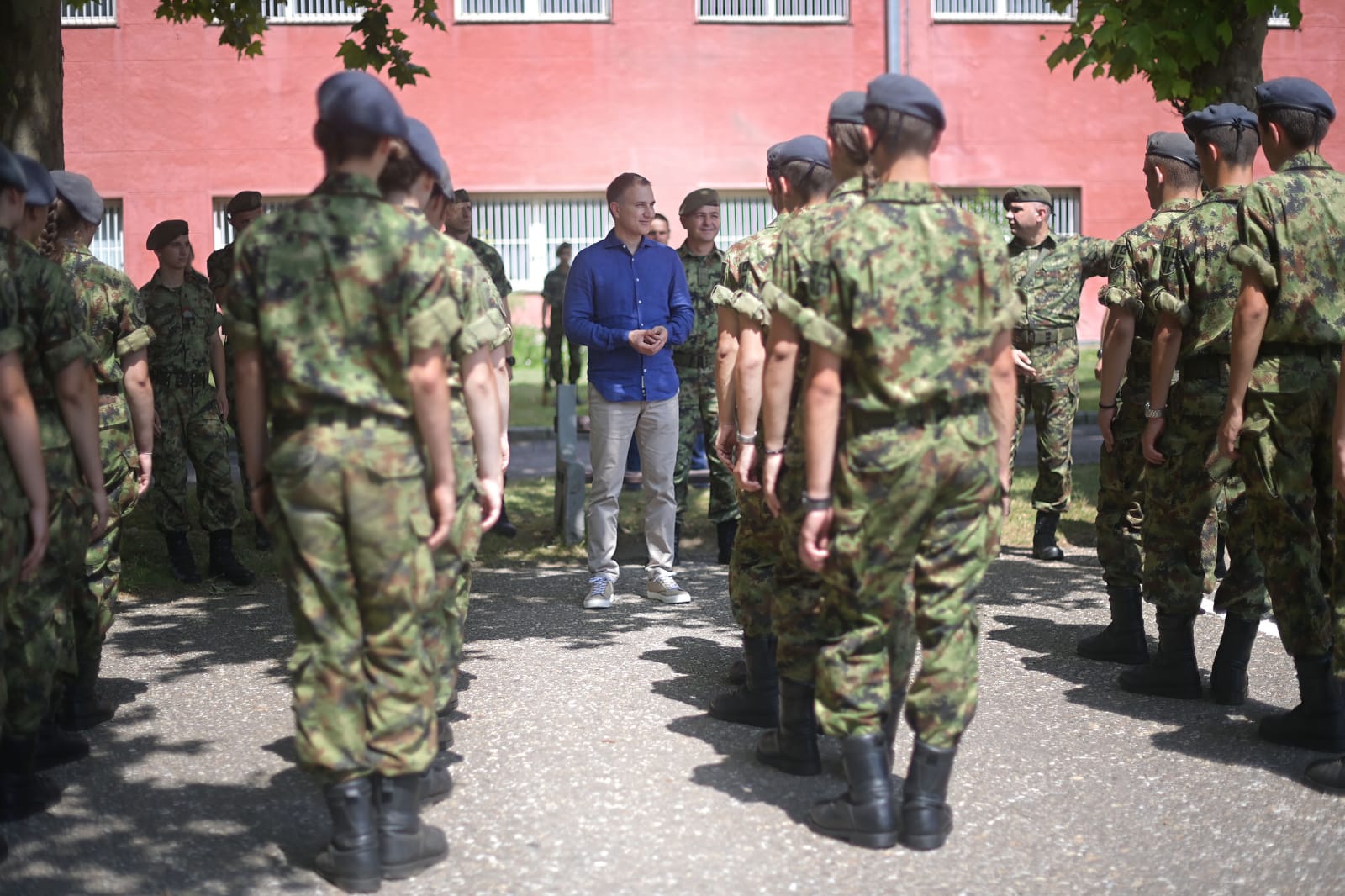 - I am truly satisfied with the knowledge that you have managed to acquire, especially you in the first year who have done it in a very short time, and, of course, you in the fourth year who are here in the role of the superiors. I have seen first-hand how dedicated you are. You represent the elite of this country and the future of our armed forces and you should never forget it. With the knowledge and skills that you are gaining, with new assets and equipment that we are procuring, we expect you to be the best in the armed forces, and our armed forces have to be unrivalled in the region. It is important that each day we all fight together to make it so - Minister Stefanović said talking to future non-commissioned officers.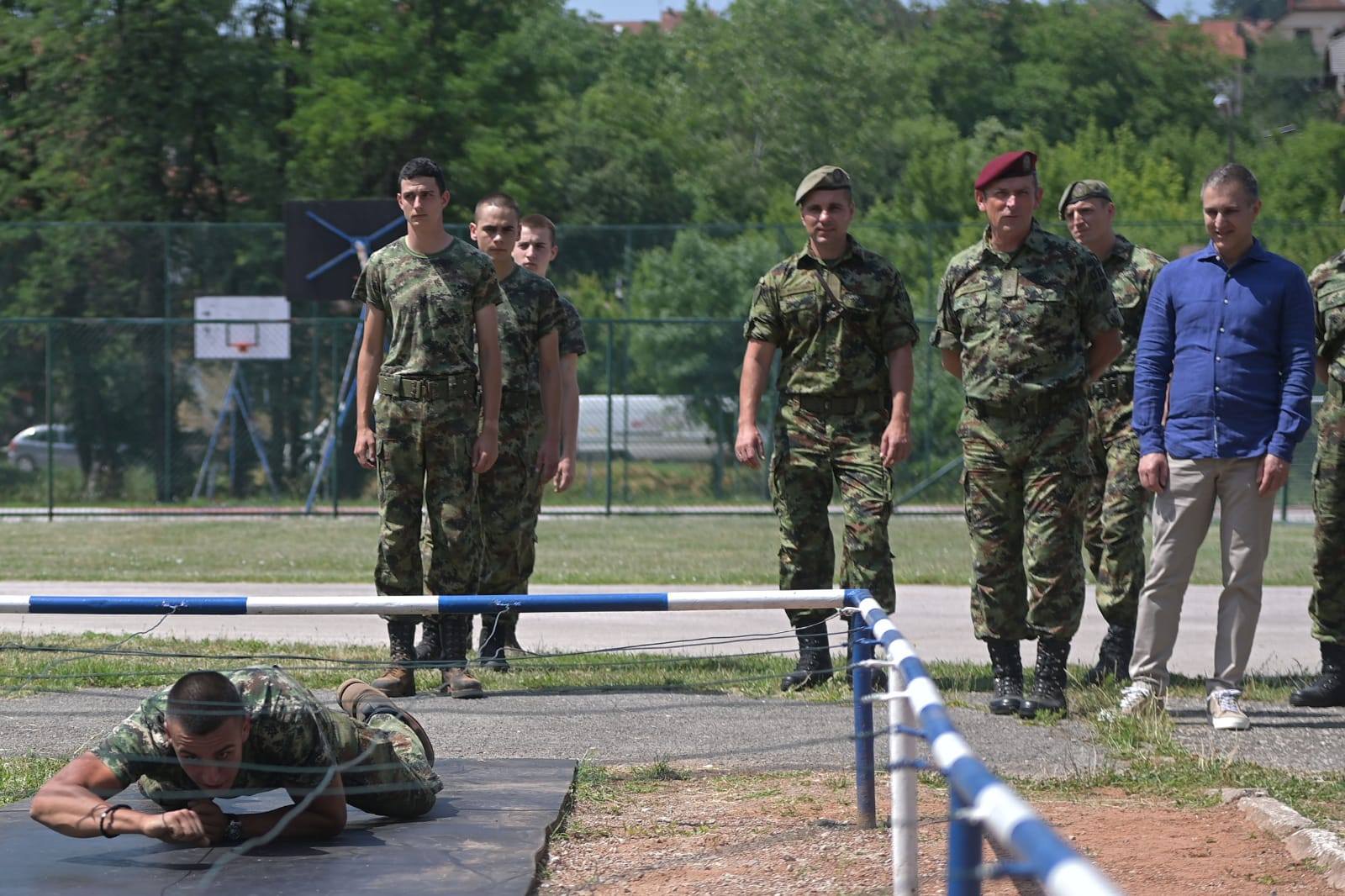 We will continue increasing salaries and purchasing new equipment, but people are the key - the minister of defence underlined.

- You will in the near future, some of you in this autumn, and some in a couple of years, become members of our armed forces entrusted with the most important thing, and these are not the aeroplanes, or helicopters, but soldiers. I am glad that you are very young, but you already wear the uniform, the honourable uniform of our Serbia, and that is a great pride both for you and your families. I am sincerely grateful to you for having opted for this profession - Minister Stefanović said.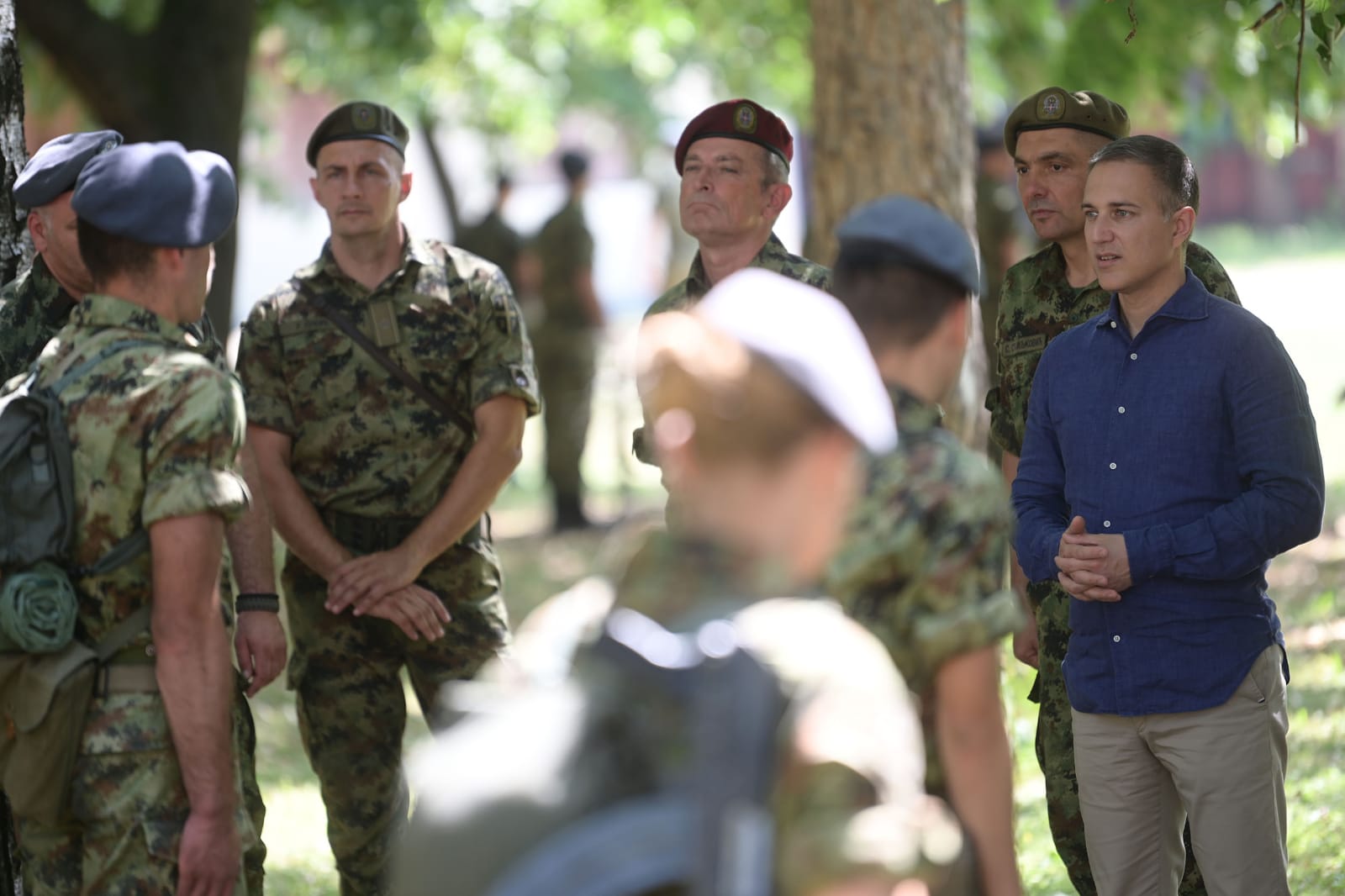 During the visit, Minister Stefanović was accompanied by Rector of the University of Defence Lieutenant General Goran Radovanović PhD, Head of the Military Academy Colonel Prof. Srđan Blagojević, Commander of the Second Centre Colonel Saša Stojiljković and Head of Private Office of the Minister of Defence Colonel Stefan Kotarlić.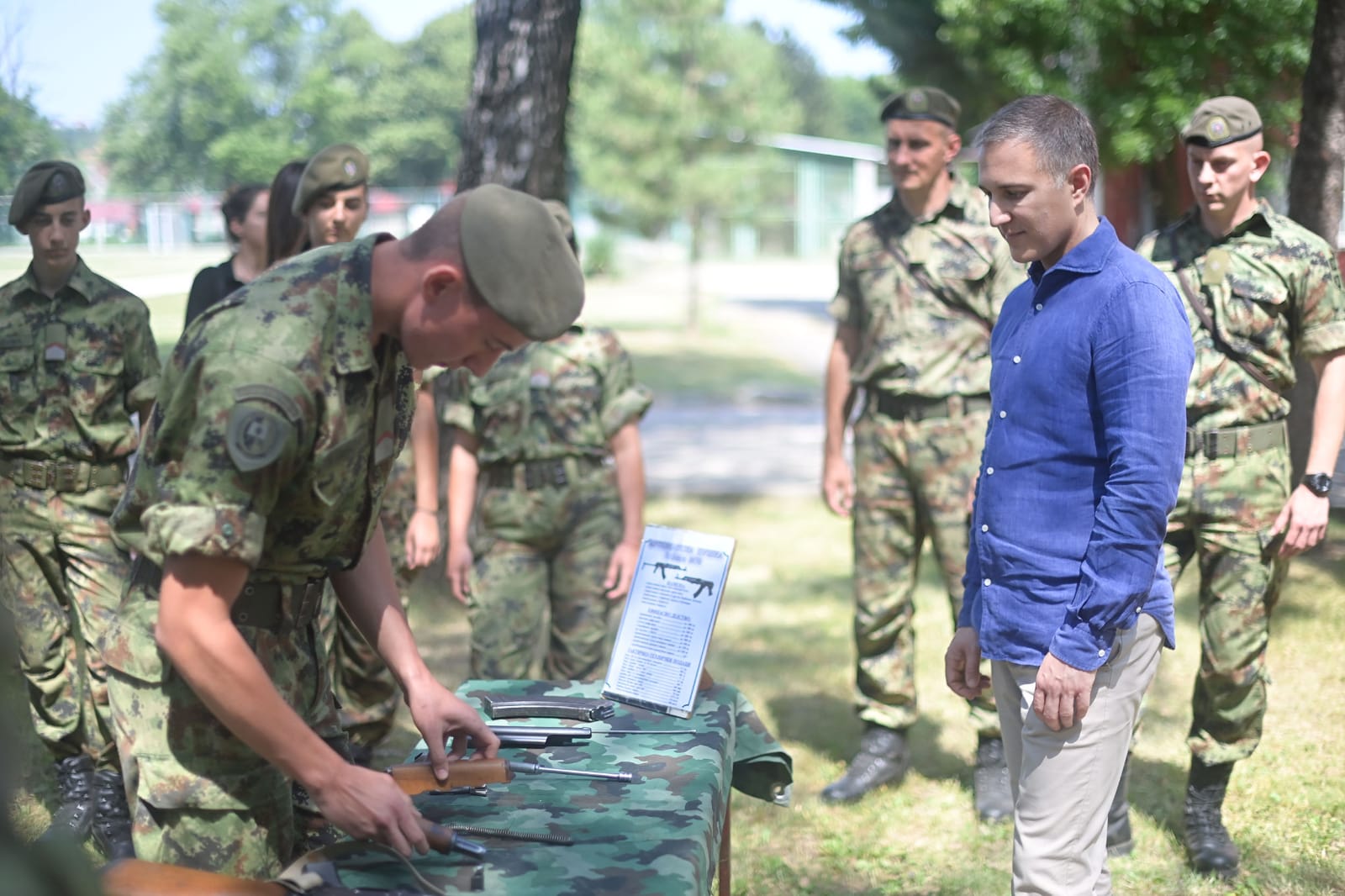 Students of the Military Vocational High School demonstrated a segment of the drill, training in handling armament, and the preparations for the execution of firing, and they also demonstrated their skills in overcoming the obstacle course. During the field training, under the watchful eye of instructors from the Second Training Centre, the future NCOs gain necessary skills to command a group, team and squad, and to perform other NCO duties. In line with thematic plan, the students of the first and second year are undergoing basic military training, while their older colleagues are being trained to command tactical units of squad rank and to perform generic military training.