Contract signed, Serbia purchases two Airbus transport aircraft
A contract to purchase two Airbus C-295 military transport aircraft was signed in Madrid in the presence of the President of the Republic and the Supreme Commander of the Serbian Armed Forces, Aleksandar Vučić.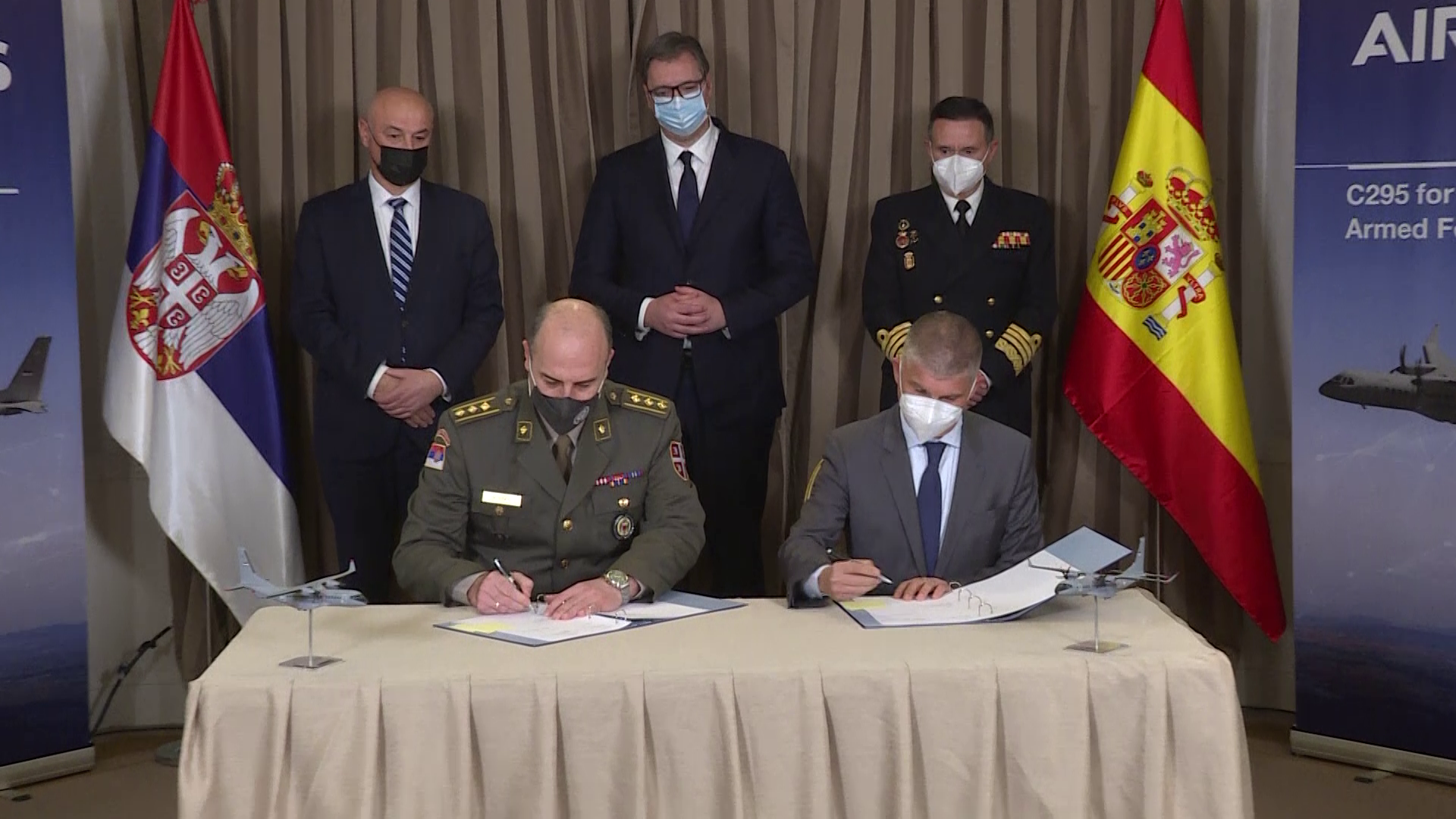 President Aleksandar Vučić said that the contract was worth 81 million euros – about 66 million euros for aircraft and 15 million for pilot equipment and training.

"An important day for Serbia and our armed forces. Transport aircraft provides a powerful reinforcement for our air force", the President of the Republic wrote on his Instagram account.

The contract was signed by the representative of the Ministry of Defence Colonel Aleksandar Cakić, the representative of "Yugoimport SDPR" Company Miroslav Mijatović and representatives of "Airbus" Bernhard Brenner and Ioannis Papachristofilou.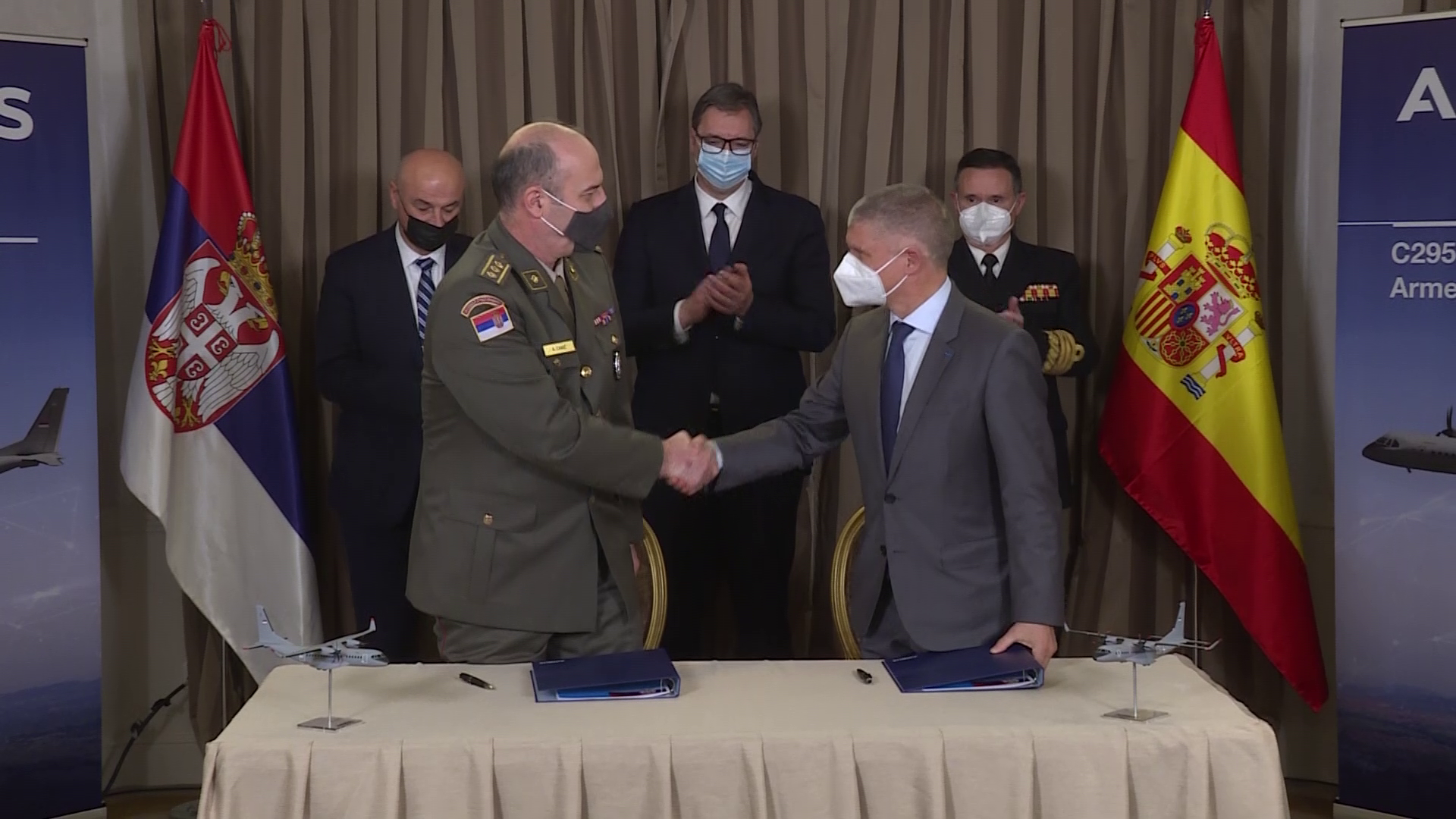 The planes should arrive in Serbia by the end of 2023, early 2024, said Assistant Minister of Defence Nenad Miloradović, who was also present at the signing of the contract in Madrid.

"These are first-rate aircraft, among the most widely used aircraft on the planet, characterized by excellent performance in the most adverse flight conditions", said Miloradović.

He also stated that the purchased "Airbus" aircraft will significantly contribute to strengthening the capabilities of the Serbian Armed Forces, particularly in providing support for missions our armed forces participate in.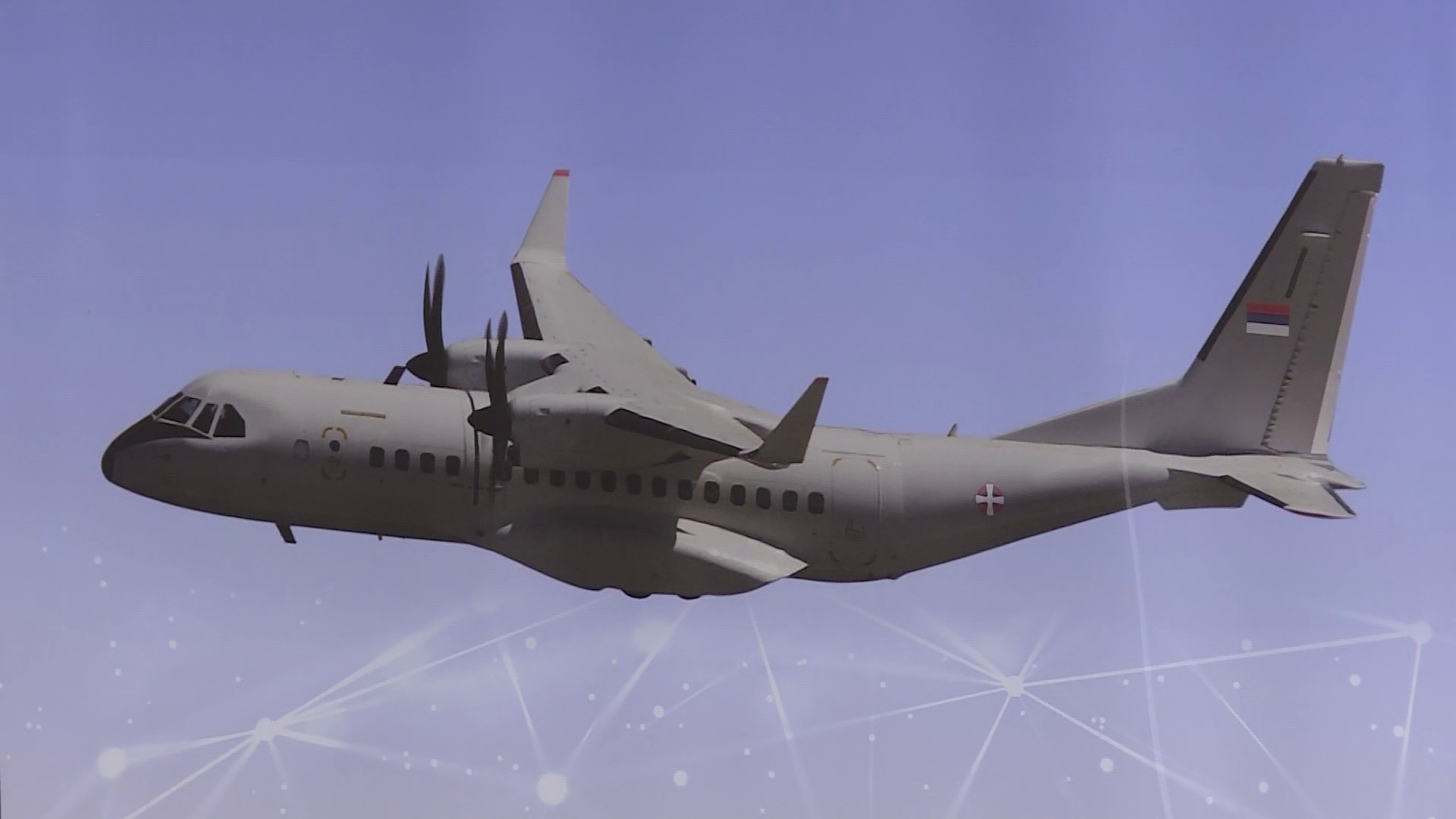 The C-295 is a twin-engine military transport aircraft, manufactured by the "Airbus" production plant in Seville.

It has a wide range of transport roles, so it can be used for the transport of soldiers, paratroopers, pallets, aircraft engines or light military vehicles and medical transportation.

This aircraft is used in more than 25 countries around the world and about 170 planes have been manufactured so far.


SOURCE: Radio Television of Serbia