Regular Expert Talks on Defence Policy with the Federal Republic of Germany
Delegations of the Ministry of Defence of the Republic of Serbia and Federal Republic of Germany led by Head of Department for International Military Cooperation Colonel Nebojša Svjetlica and Deputy Head of Division for International Military Cooperation of Bundeswehr Commander Markus Harder, held in Belgrade regular expert talks in the field of defence policy.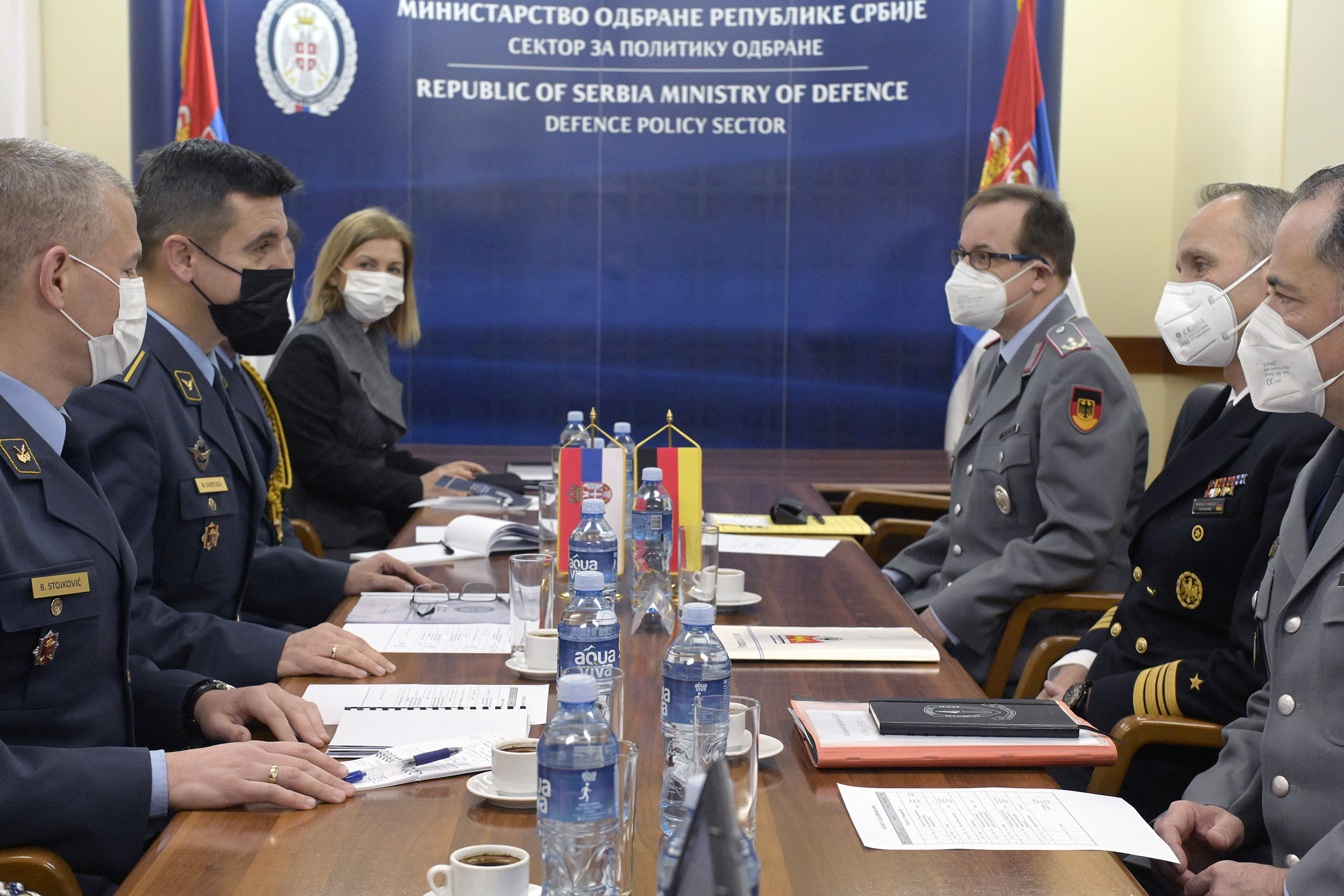 Colonel Svjetlice presented the structure and responsibilities of the Department for International Military Cooperation, and the activities carried out by the ministry of Defence of the Republic of Serbia aimed at providing support to achieving foreign policy goals of our country. He pointed out that the defence cooperation between the two countries is comprehensive and diverse and that developed overall relations, as well as recently signed Agreement on Defence Cooperation, provide opportunities for its further enhancement in the common interest. Also, Colonel Svjetlica reiterated the orientation towards more intensive cooperation and achieving more visible results.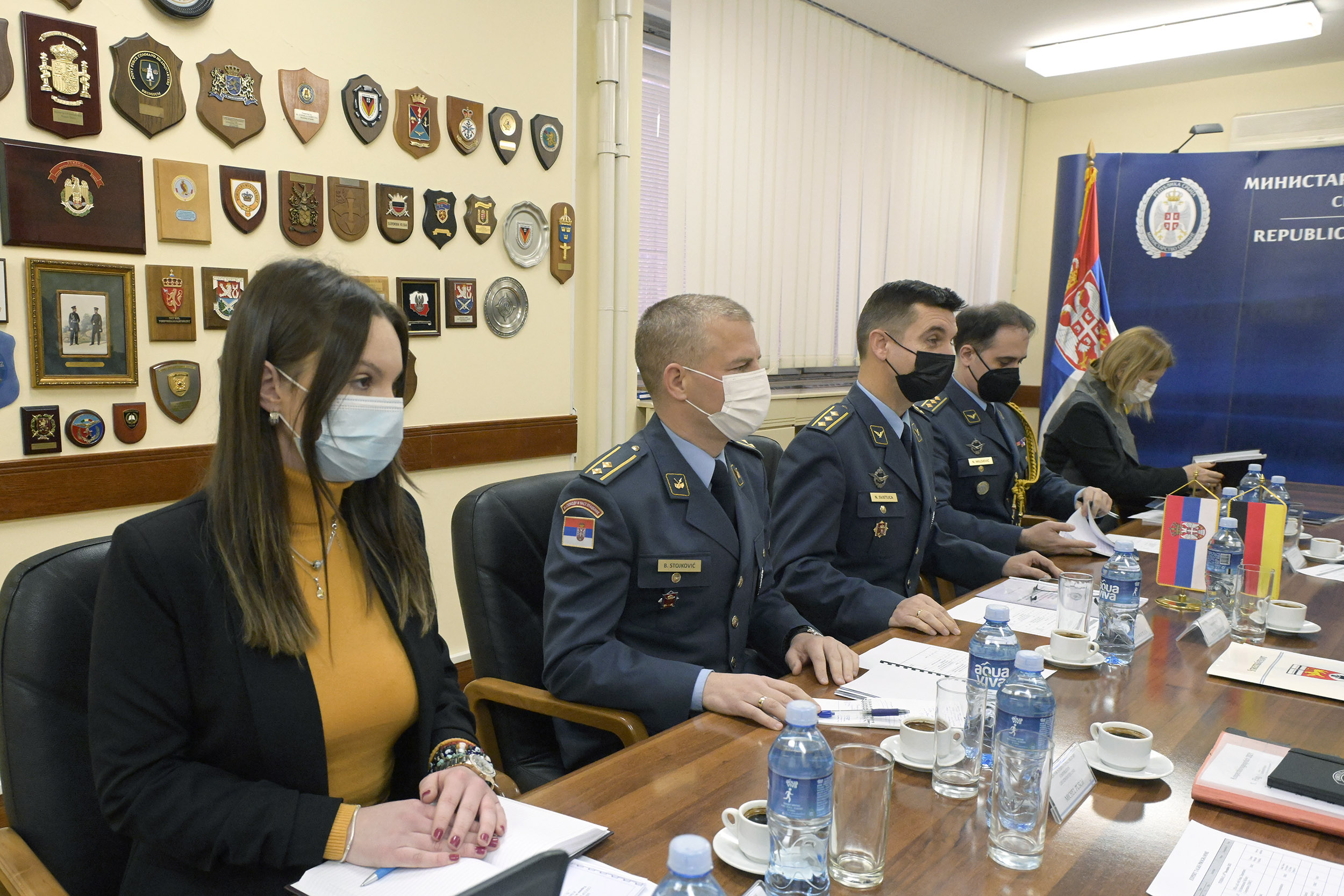 Commander Harder assessed that the expert talks are an excellent opportunity to consider the manner and modalities for deepening and developing defence cooperation. He stressed that the Federal Ministry of Defence will continue supporting the Ministry of Defence of the Republic of Serbia through the programme "Training and Education Assistance" and conveyed the readiness to intensify military-to-military cooperation and its contribution to strengthening building confidence in the field.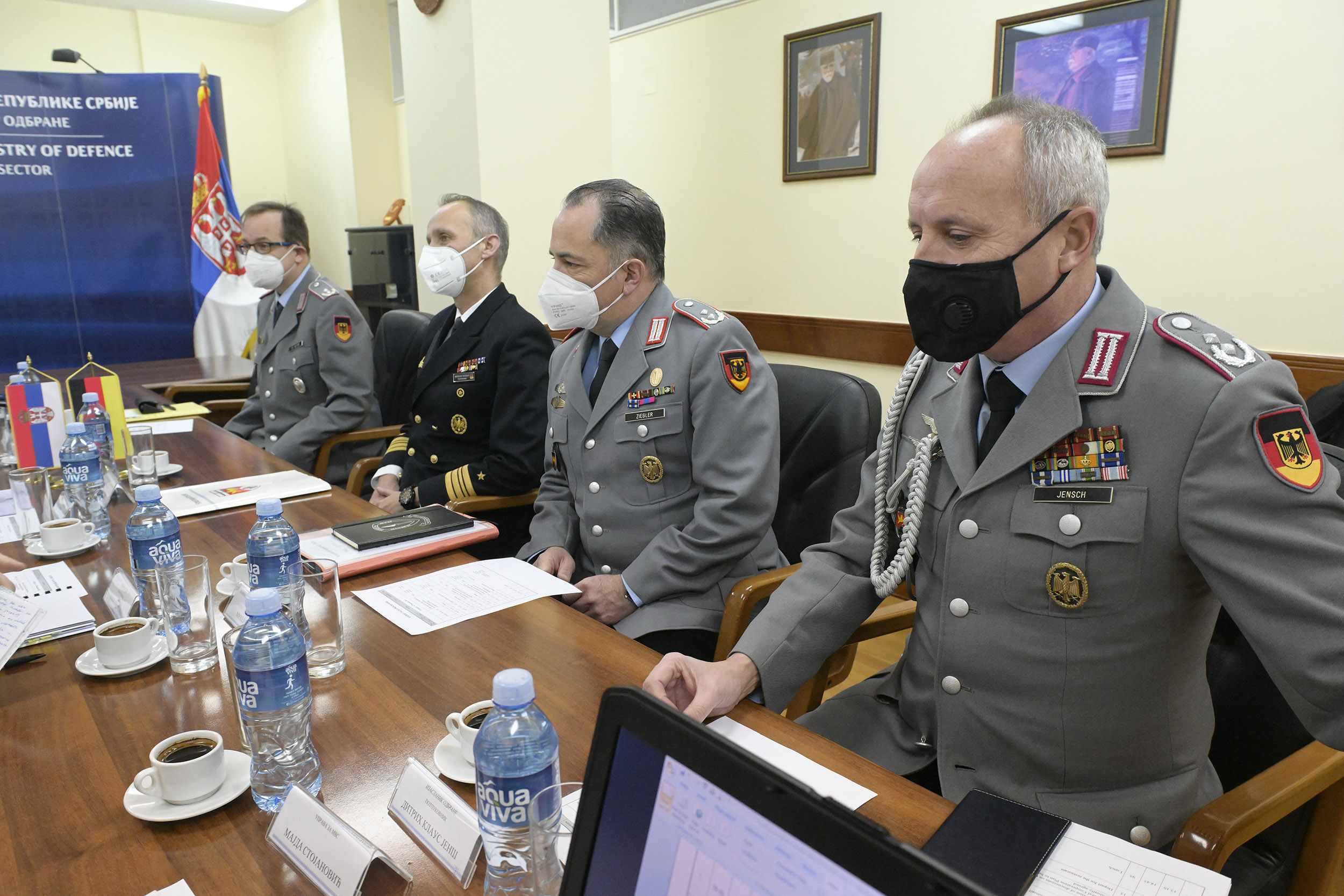 During the analysis of the cooperation in the current year and harmonisation of activities for the following year, Lieutenant Colonel Boris Stojković from Division for Bilateral Military Cooperation, pointed out that epidemiological situation led to a reduced number of conducted activities, which did not reduce the orientation towards further qualitative development, having in mind the proposals of the two defence systems for the Programme for Bilateral Military Cooperation for the year 2022.