Assistant ministers Bandić and Tomašević with delegation from Bosnia and Herzegovina
Acting Assistant Minister for Defence Policy Predrag Bandić and Assistant Minister for Human Resources Katarina Tomašević talked today in Budva to Muhamed Smajić, Secretary of the Ministry of Defence of Bosnia and Herzegovina, ahead of the Ministerial Round Table on the Second Regional Study "The Status of Women in the Armed Forces in the Western Balkans" organized by UNDP SEESAC.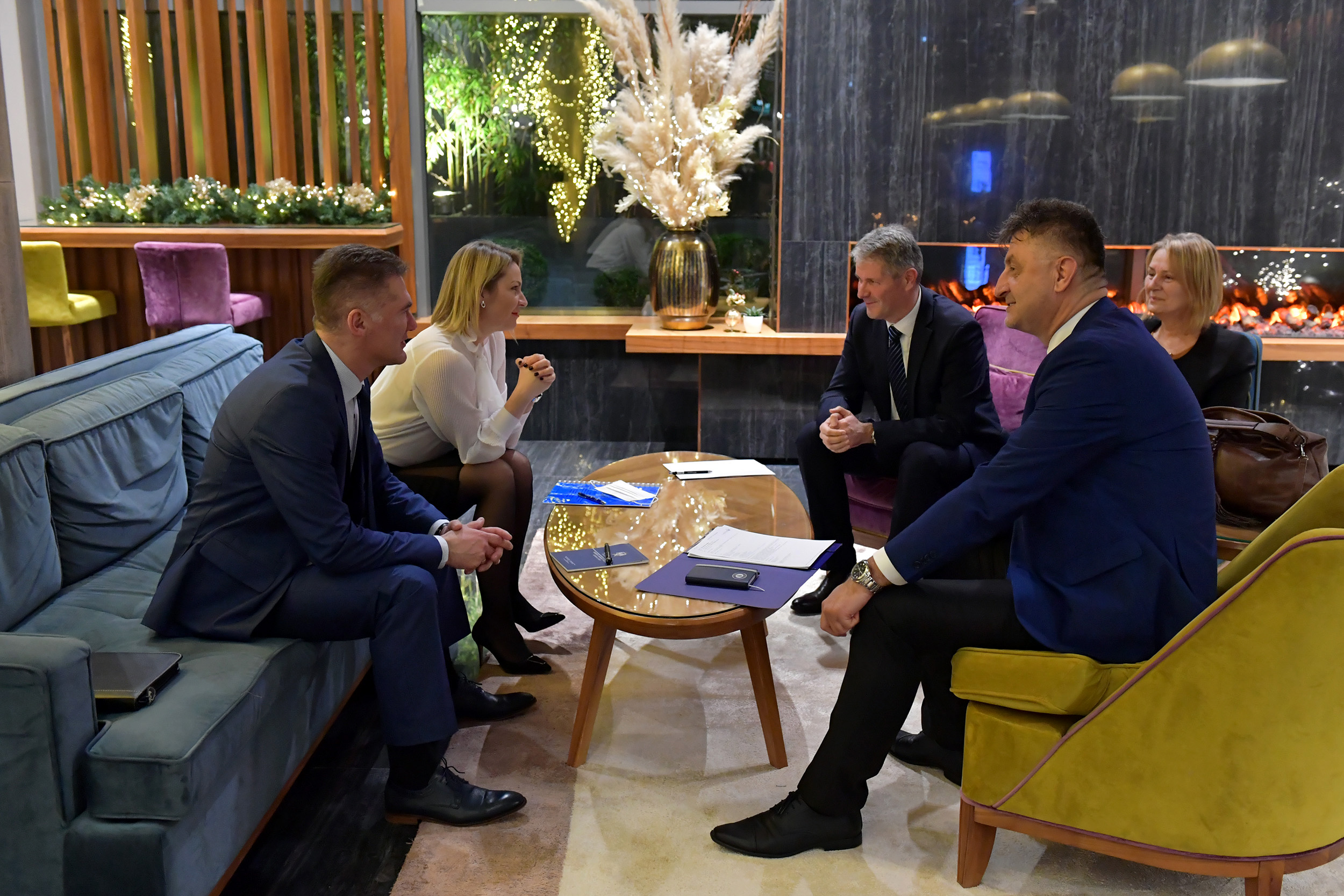 Bandić pointed out that Bosnia and Herzegovina, as a neighbouring country, is one of our country's top foreign policy priorities. According to him, Serbia is strongly determined to strengthen regional cooperation and remain a source of stability.

According to Bandić, the cooperation with Bosnia and Herzegovina is multifaceted and has great potential for further improvement, particularly in the field of military education and training.

Emphasizing the close military to military cooperation with Bosnia and Herzegovina, he expressed expectation that next year, a bilateral military exercise will be conducted for the first time, which would add impetus to strengthening the defence cooperation.