Regular Group Flying Training on "Orao" Aeroplanes
On the airfield "Morava" in the wider area of the town of Kraljevo, members of 98th Air Brigade are undergoing their regular group flying training on aeroplanes "Orao" J-22.

This segment of flight training is particularly important for military pilots having in mind that the majority of combat flying tasks is executed by groups of several aircraft in order to achieve greater power of impact.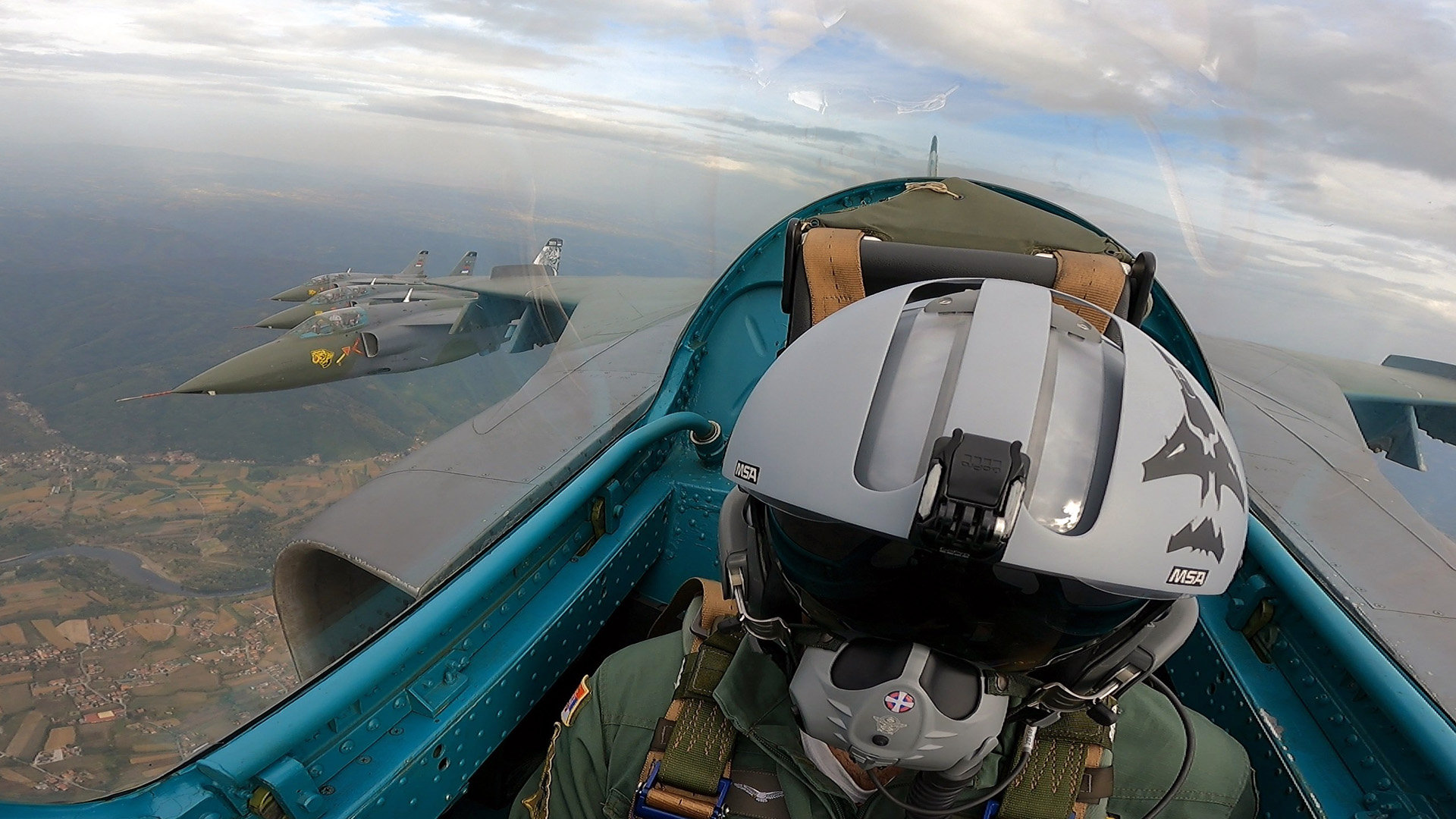 During the training which is carried out by day, night and in complex weather conditions, the leaders of aircraft groups and their escorts practice the tactics, techniques and procedures for the preparation and execution of group flights in order to be capable of performing assigned tasks in all situations.

Concurrently with the pilot training, training is conducted for technical component of all specialities within the squadron who take care of the serviceability of the aircraft and their preparation for the flights in all weather conditions.

"Orao" aeroplane is a fighter-bomberthat makes organic asset of the 241st fighter-bomber aviation squadron, and it is intended for air fire support to the Army units and for engaging targets on the ground.