Meeting of President Vučić with Minister of Defence of Republic of Angola
Today, President of the Republic of Serbia Aleksandar Vučić received Minister of National Defence and Veterans of the Fatherland of the Republic of Angola, General João Ernesto dos Santos, with whom he recalled his visit to Angola back in 2013 and the traditional friendship that binds the two countries since the time of former Yugoslavia and membership in the Non-Aligned Movement.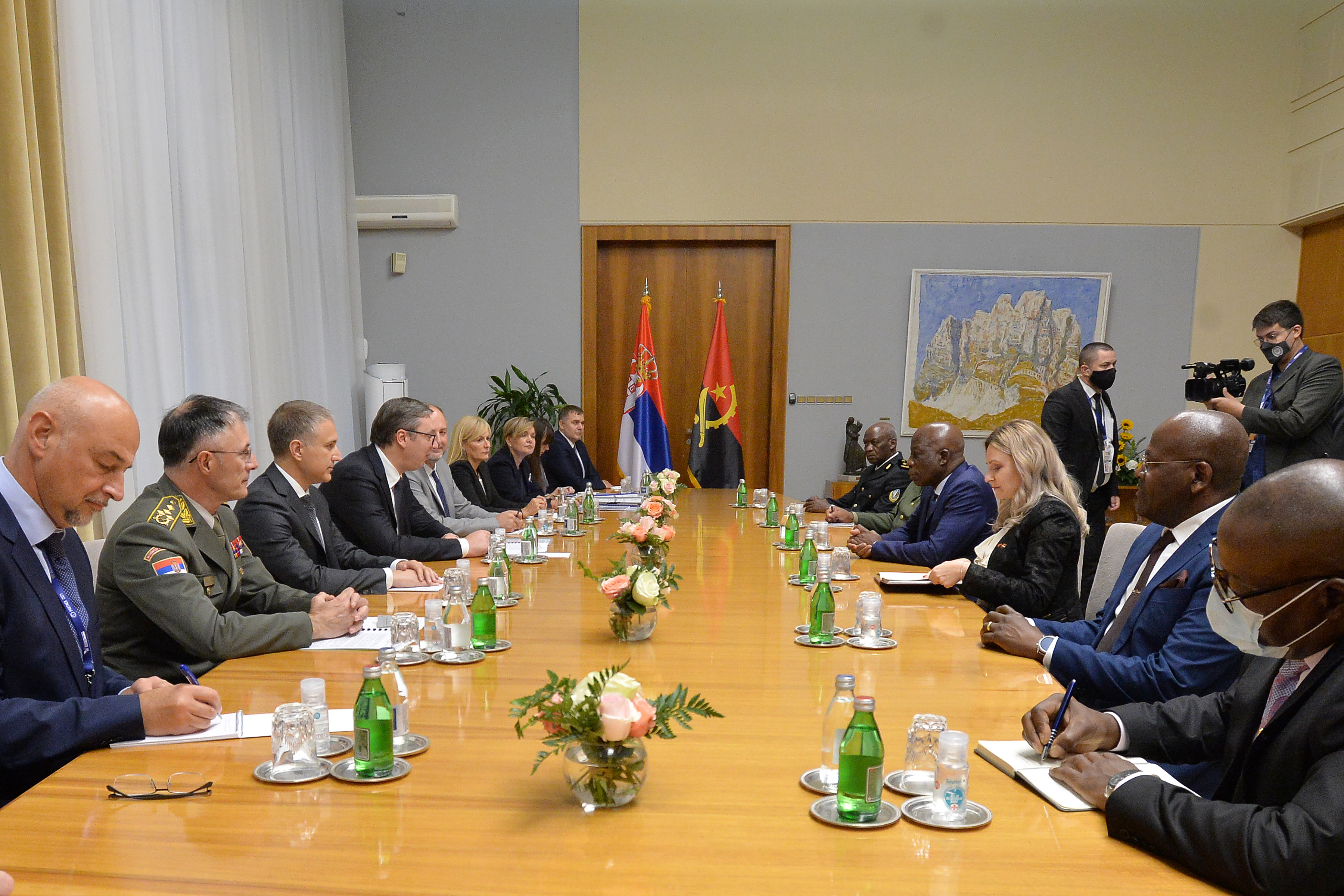 The meeting was attended by Deputy Prime Minister and Minister of Defence Nebojša Stefanović PhD, Chief of General Staff of the Serbian Armed Forces General Milan Mojsilović and Assistant Minister for Material Resources Nenad Miloradović PhD.

President Vučić asked Minister dos Santos to convey his gratitude to Angolan leadership for their understanding for Serbian positions in the matter of Kosovo and Metohija, and for the support to territorial integrity and sovereignty of our country, since it was the evidence of respect for international law. He advocated for greater cooperation of the two countries within international organisations.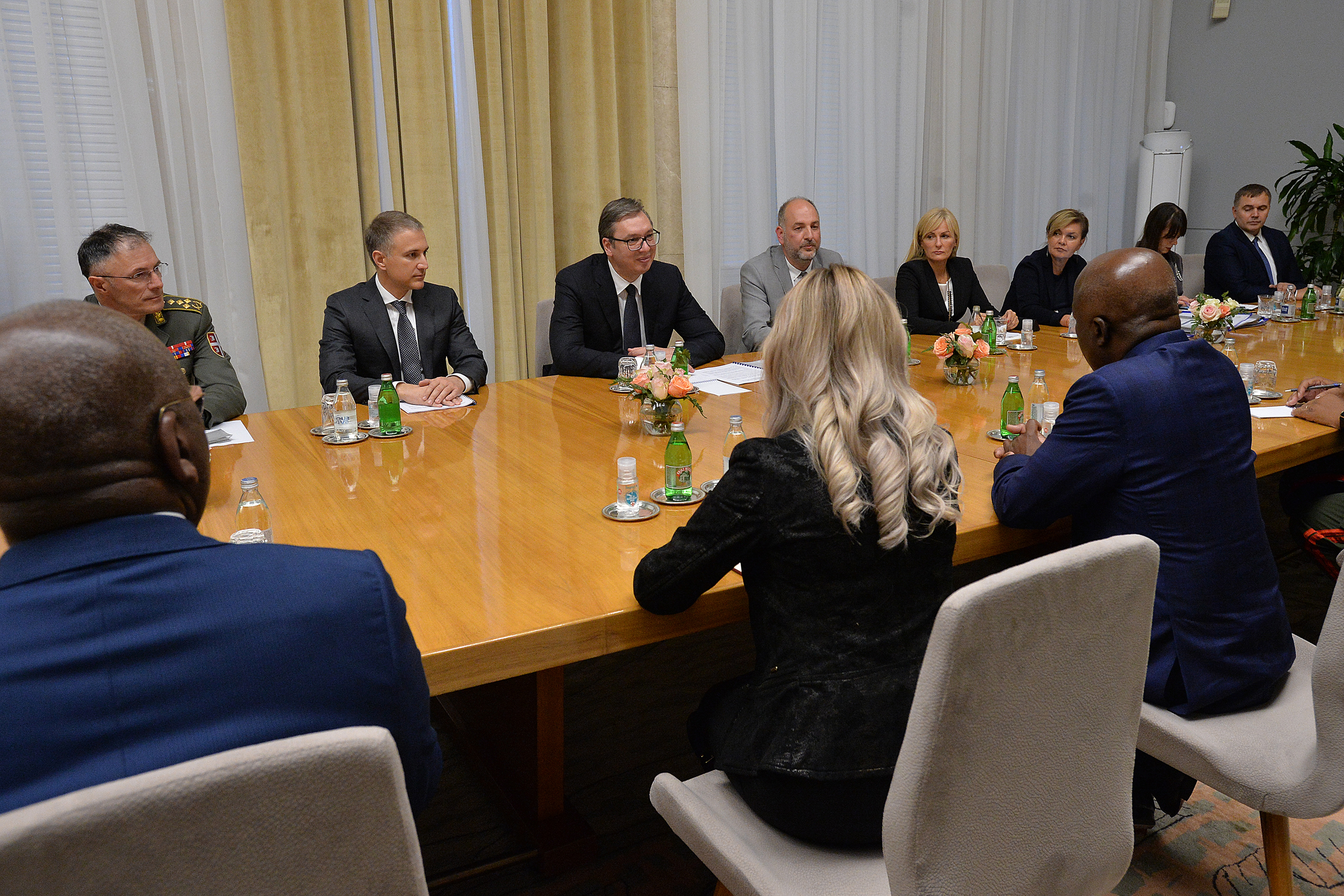 President Vučić and Minister dos Sanots considered the opportunities for the creation of stronger ties in the field of security and defence, identifying the strategic goals of the cooperation in that area.