Meeting of Minister Stefanović with Algerian Chief of Staff
Today, in the eve of tomorrow's official opening of the Exhibition of Arms and Military Equipment "Partner 2021", Deputy Prime Minister and Minister of Defence Nebojša Stefanović PhD met the delegation from Algeria, headed by president's envoy and Chief of Staff of People's National Army of the People's Democratic Republic of Algeria, Army Corps General Saïd Chanegriha.

Minister Stefanović and General Chanegriha agreed that traditionally good and friendly relations of the two countries represented an excellent foundation for the enhancement of defence cooperation in different segments of mutual interest.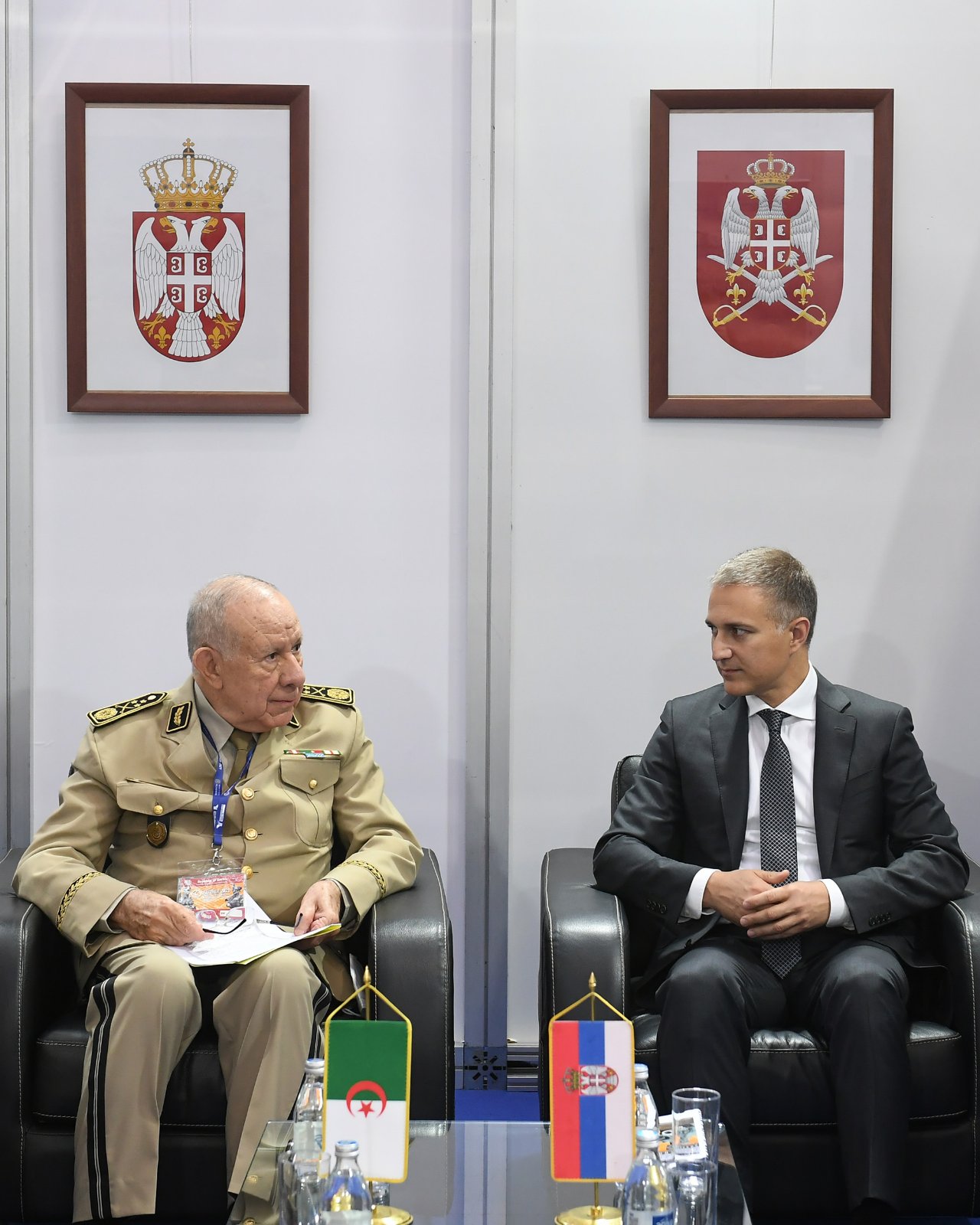 Minister Stefanović once again expressed gratitude to Algeria for its principled position regarding the non-recognition of so-called Kosovo, pointing out that it was a confirmation of outstanding friendly relations between our states, which had been cherished for decades and which were based on mutual confidence. He stressed that Algeria is an important partner of our country when it comes to the cooperation in the field of defence.

General Chanegriha thanked Minister Stefanović for cordial welcome and he expressed his satisfaction with the opportunity to stay in friendly Serbia and visit the Exhibition "Partner 2021". During the meeting, he conveyed to the minister the greetings of Algerian president for the President of Serbia Aleksandar Vučić, as well as the messages of friendship from members of Algerian People's National Army for members of the Serbian Armed Forces.

The interlocutors agreed that the visit was an excellent opportunity to consider future directions of development of defence cooperation, especially in military technical, military medical and military educational domains.