Commemoration for General Zoran Stanković MD


A Commemoration for the President of Coordination Body for Municipalities of Preševo, Bujanovac and Medveđa, Major General (retired) Zoran Stanković MD, who passed away in his 67th year of life, took place today in the Central Military Club in Belgrade. The Commemoration was attended by members of General Stanković's family, his friends and colleagues, and Deputy Prime Minister and Minister of Defence Nebojša Stefanović PhD and Chief of General Staff of the Serbian Armed Forces General Milan Mojsilović.

Addressing the gathered on behalf of the Ministry of Defence, Deputy Head of the Military Medical Academy Brigadier General Dragan Dinčić MD, said that Zoran Stanković had been and admirable colleague and friend, but first and foremost, a true humanist and a noble man. Looking back on his rich career of a serviceman and doctor, General Dinčić stressed that, because of his views, Zoran Stanković would be permanently remembered as an honest and honourable man, who had always put the profession and justice first.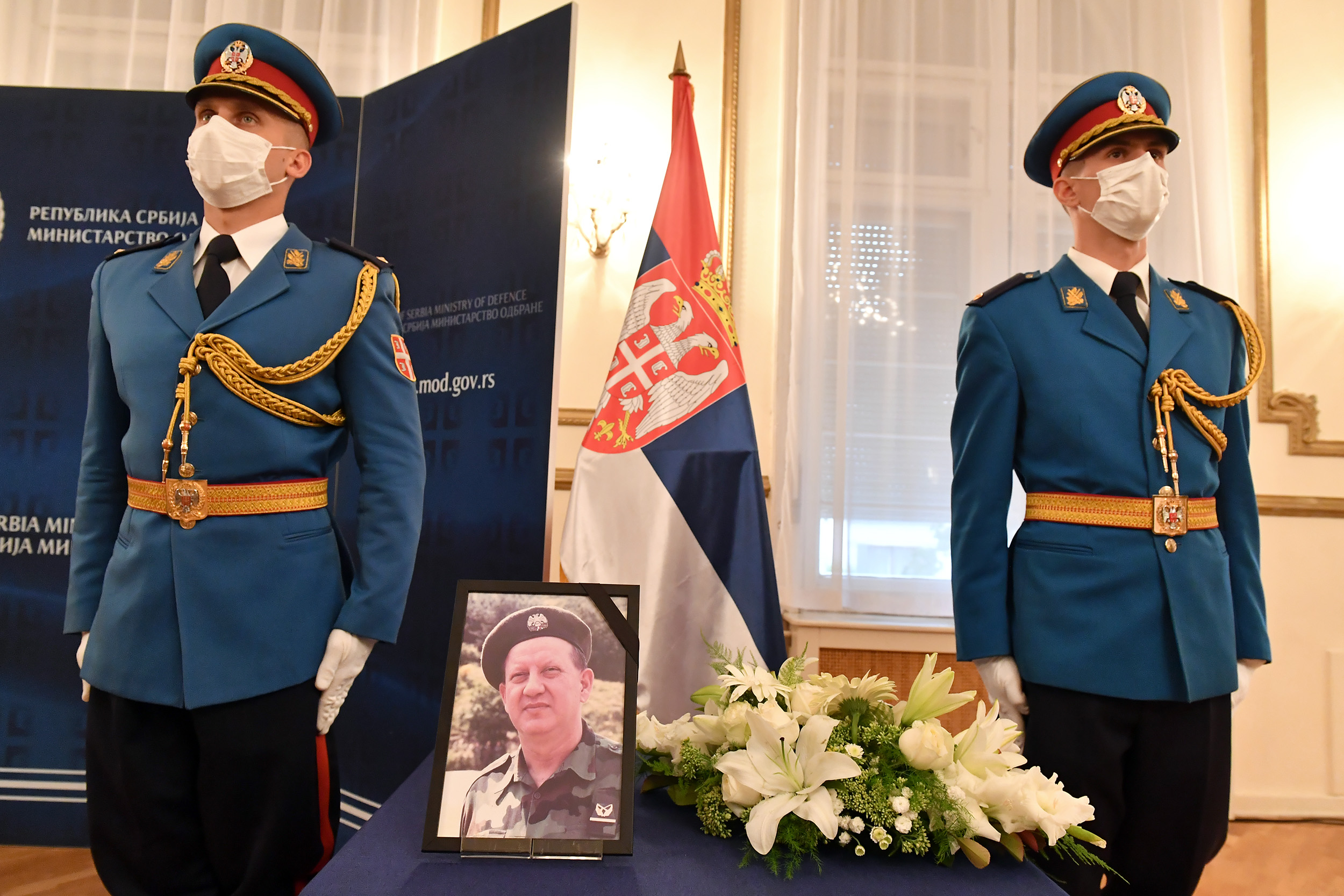 - This was a man who never made compromises, who was principled and professional, both in his work and in relations with all his associates – General Dinčić stressed.

Danijela Nenadić bid farewell to Doctor Stanković on behalf of the Coordination Body for Municipalities of Preševo, Bujanovac and Medveđa, underlying that we were left by the good, admired and beloved Professor Stanković, a great man, supreme expert, loyal friend and dedicated husband, son, father and grandfather.
- His passing is an immeasurable loss for all those who have met him even for a moment, for all those whom he helped, for all those he said a kind word to and with whom he worked, and especially for those he lived for – his family - Danijela Nenadić stressed.

According to her, everyone hoped that he would win this battle, because there was still so much to learn from Professor Stanković. She reminded that Professor Stanković had assumed his duty in that Coordination body nine years before, unassumingly, quietly, without any pomp, just as he was like as a person.


Professor Zoran Stanković was born on 9th November 1954 in the village of Tegovište in the municipality of Vladičin Han. He graduated at the Medical Faculty in Niš in 1980, and after serving his conscription service, he completed the Reserve Officers' School and started his active military service. From the end of 1991 to 1997, he conducted autopsies of mortal remains of more than 5000 persons killed in the war affected ex-Yugoslav territory. He was a member and president of Yugoslav Committee of the FRY Government for Gathering Information on Infringement of International Humanitarian Law. In his rich career he performed duties of Chief of Military Medical Academy, Minister of Health and Minister of Defence, and then the duty of the President of Coordination Body of the Republic of Serbia Government for Municipalities of Preševo, Bujanovac and Medveđato to which he was appointed in 2012 and which he performed until his death.

Major General (retired) Zoran Stanković will be buried today in the Alley of Deserving Citizens with military honours.