Minister Stefanović congratulates members of Serbian Armed Forces for winning first places
Deputy Prime Minister and Minister of Defence Nebojša Stefanović, PhD, congratulated Captain I Class Nevena Jovanović, member of the Special Purpose Military Police Detachment "Kobre", who won a convincing victory in the women's race, and Sergeant Đuro Borbelj, a member of the First Army Brigade, who won the men's "1300 Corporals" race, which was held in Aranđelovac today.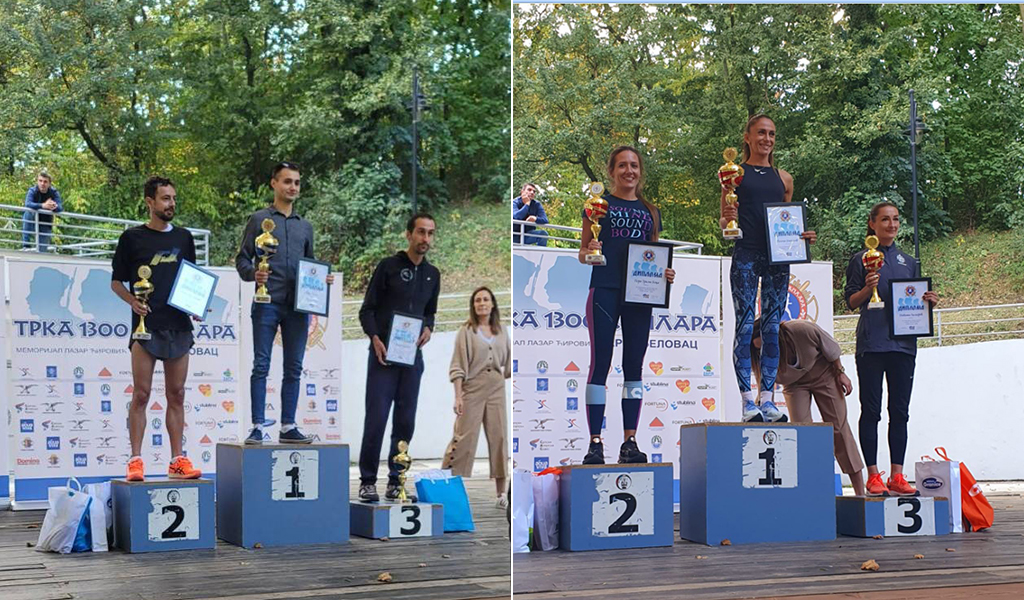 "Your results speak volumes about you. Today in Aranđelovac, in this special race for us, you represented the Serbian Armed Forces in the best way. You have successfully responded to this challenge and shown that you are the best. You reminded everyone once again that Serbian soldiers are always ready to do their best in order to achieve the best results. I congratulate you from the bottom of my heart," said Minister Stefanović.

Sergeant Đuro Borbelj ran the main 10-kilometer race in Arandjelovac in 31 minutes and 30 seconds, while Nevena Jovanović was dominant in the women's race covering the track in 38 minutes and 43 seconds.

This member of "Kobre" also took first place in the five-kilometre race reserved for members of the armed forces and police only.

The "1300 Corporals" race is organized as a tribute to one of the greatest feats in our history - the heroism of Serbian students who went to the front line of the Battle of Kolubara, to raise the morale of the decimated Serbian army.