Meeting of Defence Ministers of Serbia and Bosnia and Herzegovina
Deputy Prime Minister and Minister of Defence, Nebojša Stefanović, PhD, met today with the Minister of Defence of Bosnia and Herzegovina, Dr. Sifet Podžić, who is on an official visit to Serbia. This is the first visit of the Minister of Defence of Bosnia and Herzegovina to our country since 2013, and during today's talks, a joint exercise, which is to be held on Manjača in October, was announced.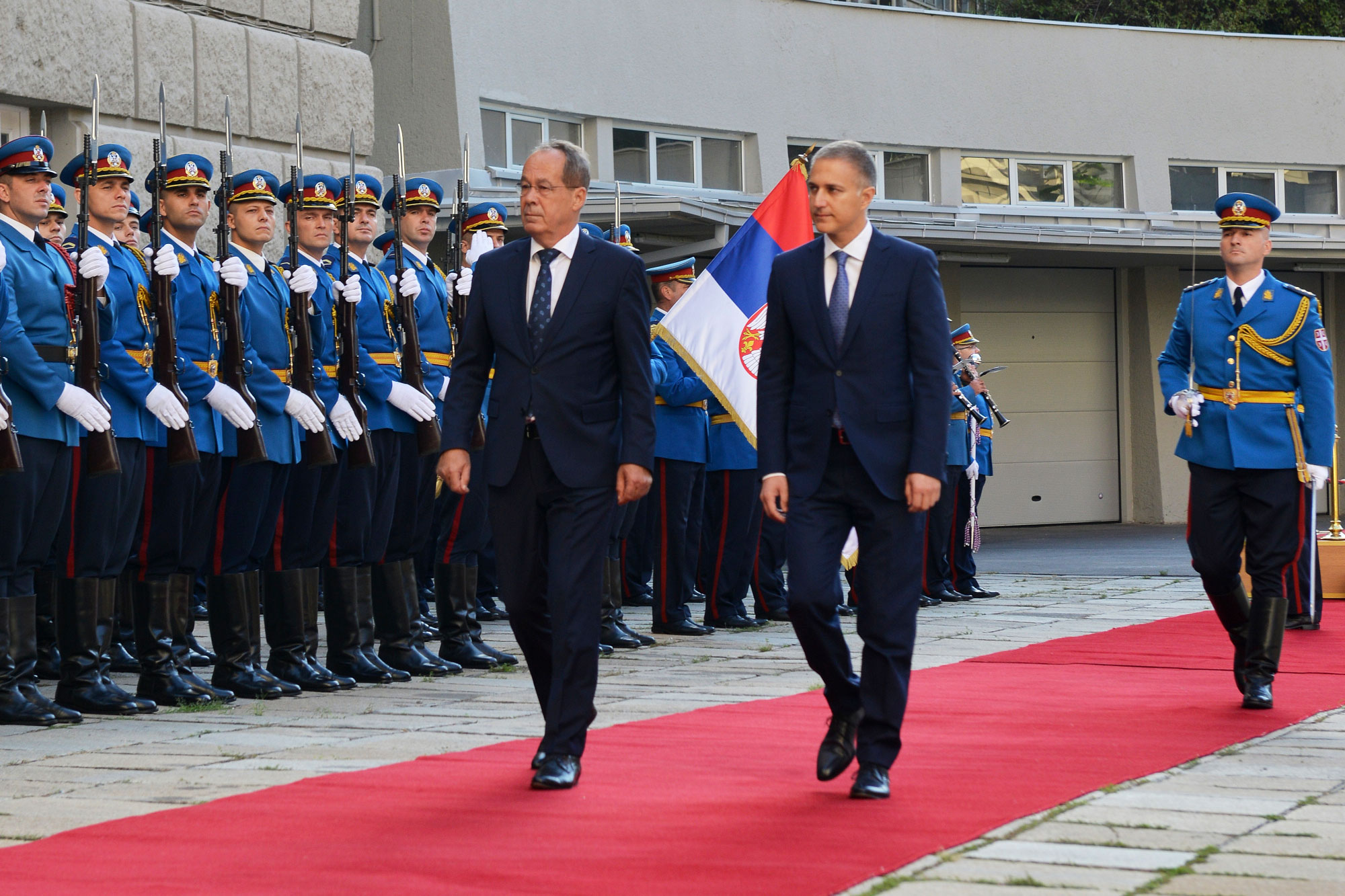 After the meeting between the two delegations, Stefanović said the talks with Minister Podžić were constructive and important, both for the development of relations between the two ministries of defence, and for the improvement of overall regional cooperation.

- Joint work on the improvement of cooperation in the military to military, military education and military health fields is of great importance. We agreed that defence cooperation shows a positive trend and is characterized by numerous activities, but there is still room for improvement. One of the ways is the first joint exercise of the two countries' armed forces, which will be held on Manjača in October. This will be an opportunity for our soldiers to show their competence, but also for soldiers to exchange experience and learn from each other - said Minister Stefanović.

Minister Stefanović also referred to the challenges posed by the Covid-19 epidemic, which showed how important military health is, but also our CBRN Centre. According to him, joint training, the arrival of experts from Bosnia and Herzegovina in our Centre in Kruševac and the exchange of experience, can certainly help us to better protect our citizens.

- I think that this kind of cooperation must exist in the region, because only in that way can we guarantee stability. That is also the policy of the Serbian Government and President Aleksandar Vučić. Regional stability guarantees more investors and stronger economies. Even though we disagree on certain issues at times, we have to think about the future. It is our job to think about ways to protect our countries, ways to make our citizens satisfied and ways to provide a better quality of life thanks to our work - Minister Stefanović emphasized.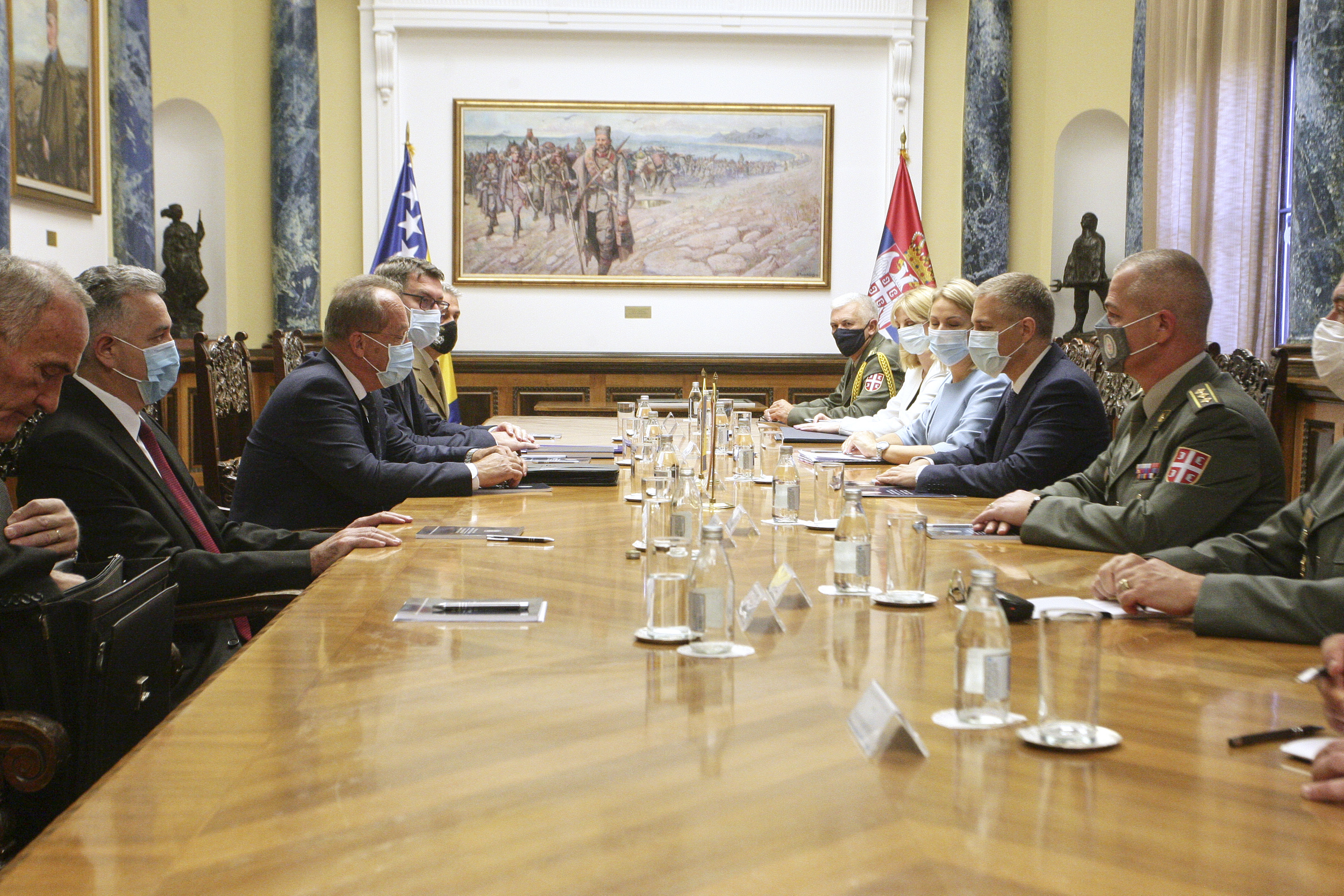 Serbia wants strong and close relations with all countries in the region, and that is why it will strive to develop regional cooperation, Minister Stefanović points out and adds that the Ministry of Defence is trying hard to contribute to this type of cooperation within its domain.

Minister Stefanović is glad that Minister Podžić will attend tomorrow's promotion of the youngest Serbian officers, among whom will be seven cadets from Bosnia and Herzegovina, trained at the Military Academy.

According to Minister Stefanović, the joint exercise on Manjača will be an opportunity for him to meet again with his Bosnian counterpart.

- We have also agreed on a return visit during the joint exercise, and it will be an opportunity for us to continue the conversation about future trends in our cooperation. I expect that it will show an upward trend this year, and that in the coming years our military to military cooperation and cooperation in the fields of military health, military education and any other field will be at a high level - Minister Stefanović said and thanked Minister Podžić for the visit, which is, according to him, a great incentive for continued cooperation.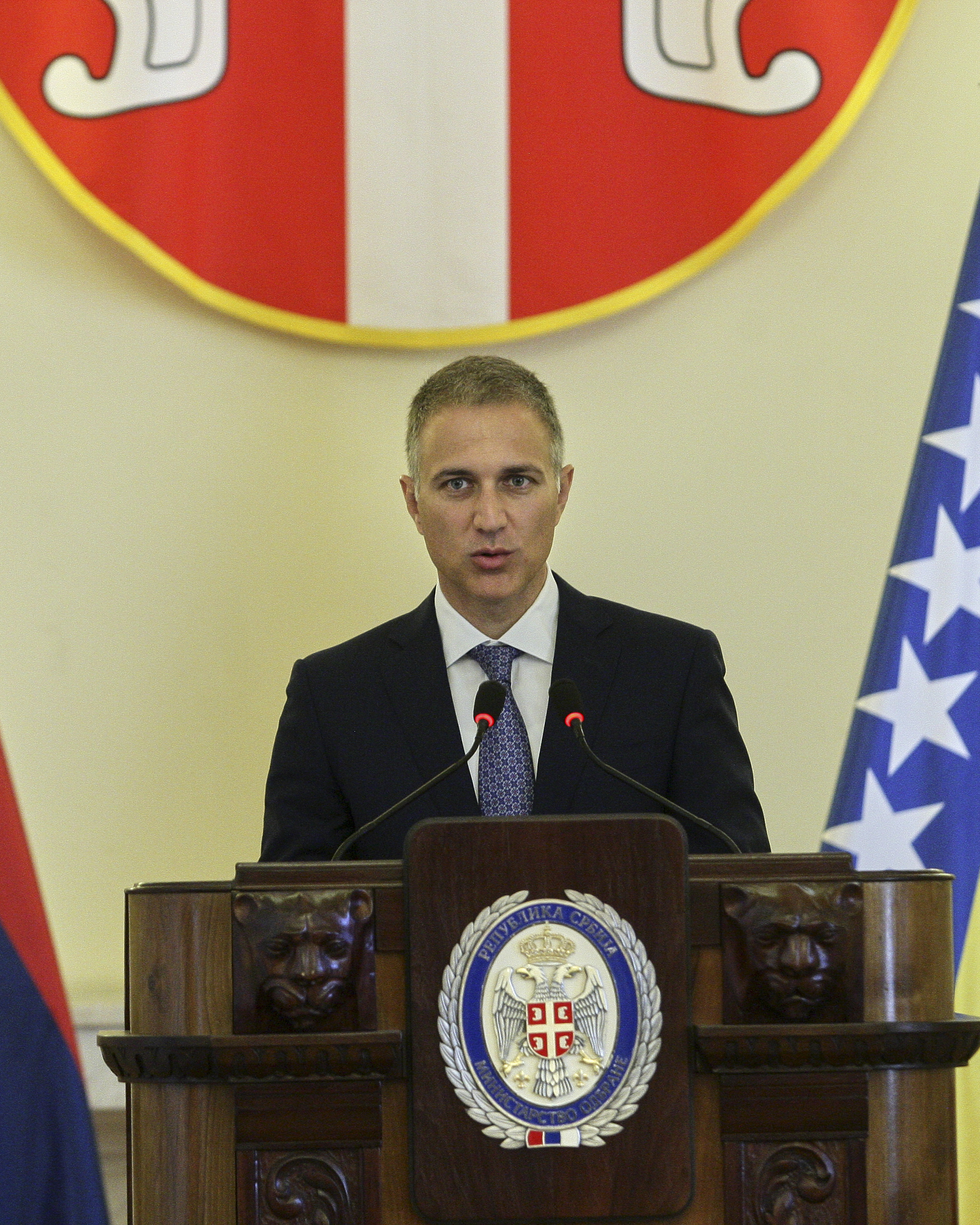 The Minister of Defence of Bosnia and Herzegovina, Dr. Sifet Podžić, noted that the cooperation between the ministries of defence of the two countries dates back to 2005 and that it includes very important programs.

- I would like to take this opportunity to thank the Ministry of Defence of Serbia for helping Bosnia and Herzegovina in the training of our officers. We are honoured and pleased that tomorrow we will get seven new officers who were educated at the Military Academy in Belgrade. I would also like to thank for the assistance that the Ministry of Defence of Serbia provides to the Ministry of Defence of Bosnia and Herzegovina through other forms of cooperation and exercises. One platoon of our soldiers recently participated in an exercise in the south of Serbia, and exercise "Manjaca 21" is planned for October, when the Serbian Armed Forces will come to our country to join with us in conducting the exercise - said Minister Podžić and added that these are all good forms of cooperation are highly beneficial for the region.

Disagreements on certain issues in recent history should be left to others, Minister Hodžić says, adding that there are more important things to do than that.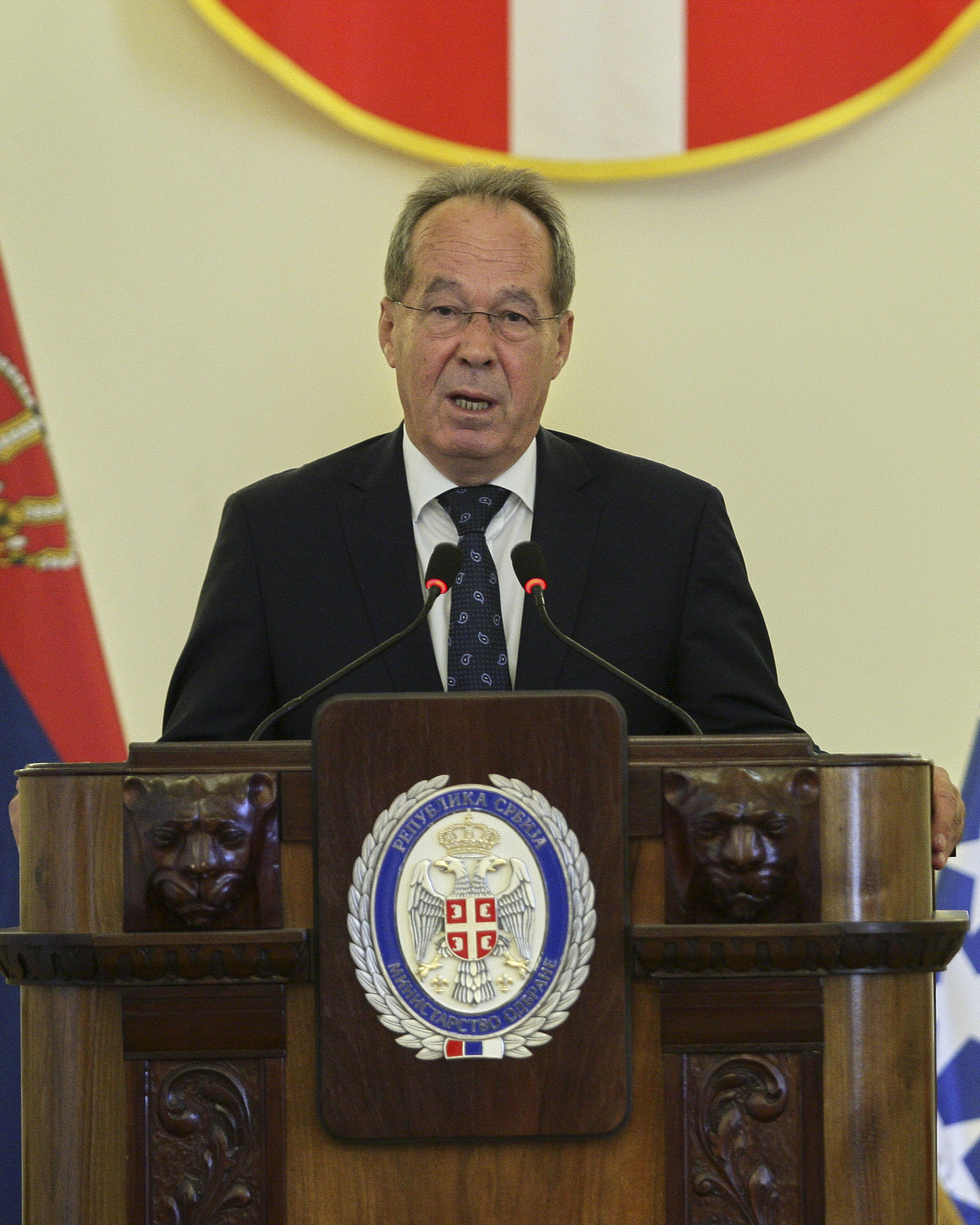 - There are some things in recent history that we will never have a common position on, and I think we must have a common position and we must leave these disagreements to historians and some other institutions to deal with. We definitely have much more important global threats that we must fight together in this region. I think that the best example of that are the face masks we wear, and there is also global warming, migration crisis, etc. I talked about it with my colleague Stefanović. We are all ready to turn to the fight against much more serious challenges that know no borders or skin colour or names or surnames, and to slowly forget these things and leave the past behind - said the Minister of Defence of Bosnia and Herzegovina.