International Military Sports Day marked
A ceremony to mark the International Military Sports Day, organized by the Delegation of the Republic of Serbia to CISM (International Military Sports Council) was held today at the Belgrade's Athletic Hall.

The Serbian Armed Forces participated in the global military sports event which was held in 140 militaries (members of the CISM) around the world, by organizing a promotional race in which 40 Military Academy cadets competed.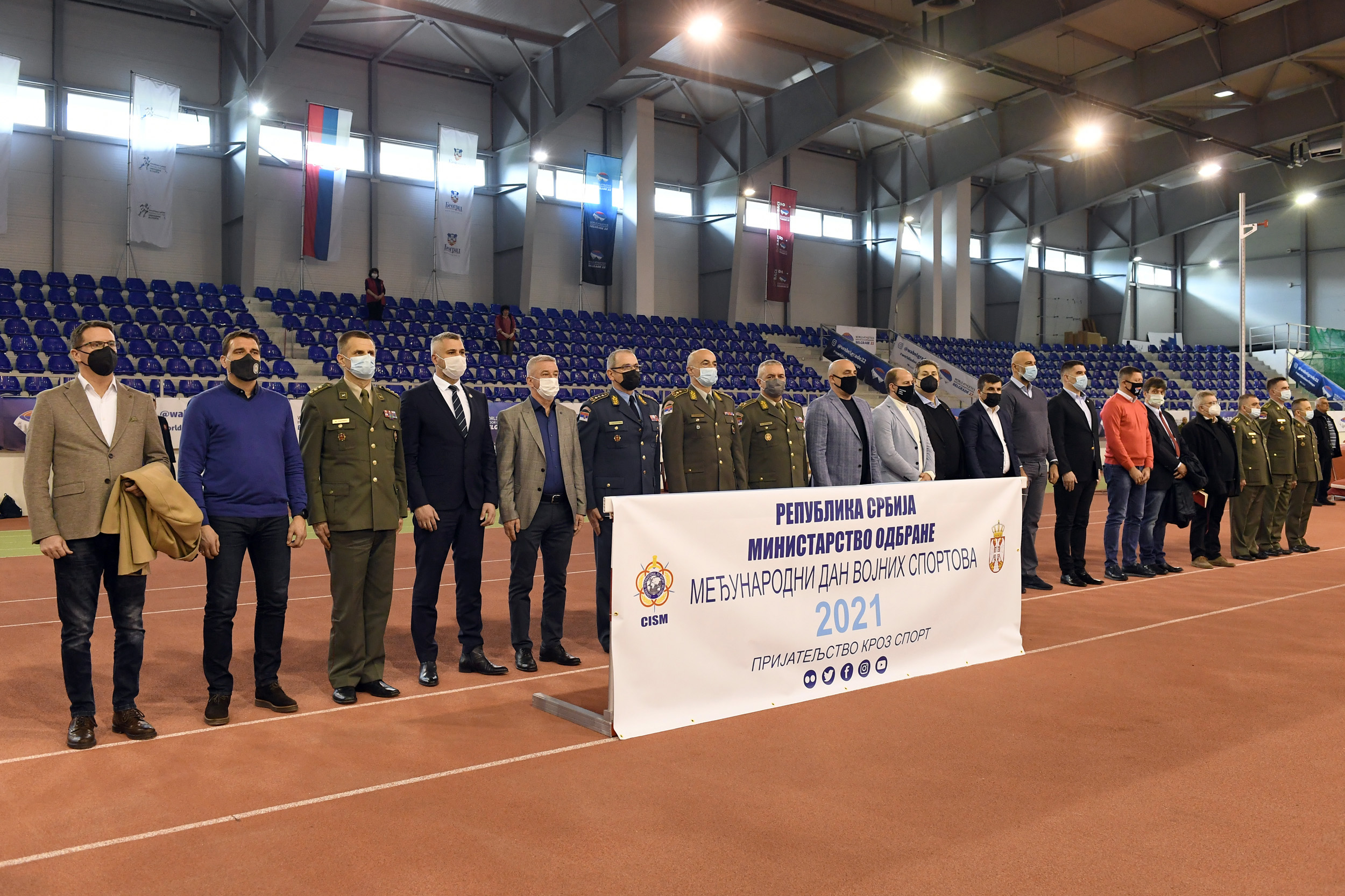 Since the Republic of Serbia became a member of CISM in 2003, 163 military sports events have been held and Serbia has won 83 medals, thus gaining an enviable reputation in that organization.

Head of the Training and Doctrine Department (J-7), Serbian Armed Forces General Staff, Brigadier General Željko Petrović, who officially opened today's sports event, spoke about the importance of our country's participation in the CISM events.

- By participating in this organization's activities, competitions, organization of sports events, scientific and professional conferences, members of the Ministry of Defence and the Serbian Armed Forces gain and apply valuable experience in the field of sports, thus contributing to the development of healthy lifestyle habits and the promotion of general interoperability by cementing "friendship through sports", which is the official slogan of CISM - said Brigadier General Željko Petrović.

The celebration of the International Military Sports Day was also attended by the Rector of the University of Defence, Lieutenant General Goran Radovanović, Commandant of the Military Academy, Major General Bojan Zrnić, Secretary General of the Sports Association of Serbia Goran Marinković, Provincial Secretary for Sports and Youth Dane Basta, Director of the Provincial Institute for Sports and Sports Medicine Danijel Župić and President of the Belgrade Sports Association Dragan Tomašević.