Minister Vulin: Only Aleksandar Vučić believed in "Jumko"


Today, Minister of Defence Aleksandar Vulin visited the holding company "Jumko" in Vranje on the occasion of celebrating the 58th anniversary of the work of that company.

Minister Vulin toured the production plants "Jumko Balistika" and working units "Final Production", "Finishing" and "Weaving workshop".

He pointed out that back in 2012, everybody had given up on "Jumko" and that it had been a deserted facility without electricity, the workers had not received their salaries, so they were on strike and desperate.


- Only Aleksandar Vučić did believe in "Jumko" then, and only he did believe that the state of Serbia had reason to invest in this company and not to give up not only on "Jumko" but on the south of Serbia as well. As you can see, it has proved that he was right. Today, there are some 1600 workers here, the state-of-the-art programme is produced, the people are employed, and they have hope and reason to believe in better future. The Ministry of Defence and the Government of the Republic of Serbia will continue cooperating with "Jumko" – Minister Vulin sent the message.

The minister of defence stressed that as of 1st July 2017 until the present, the Ministry of Defence had ordered the equipment in the value of 1,167,000,000 dinars which spoke about "our dedication to what "Jumko" does".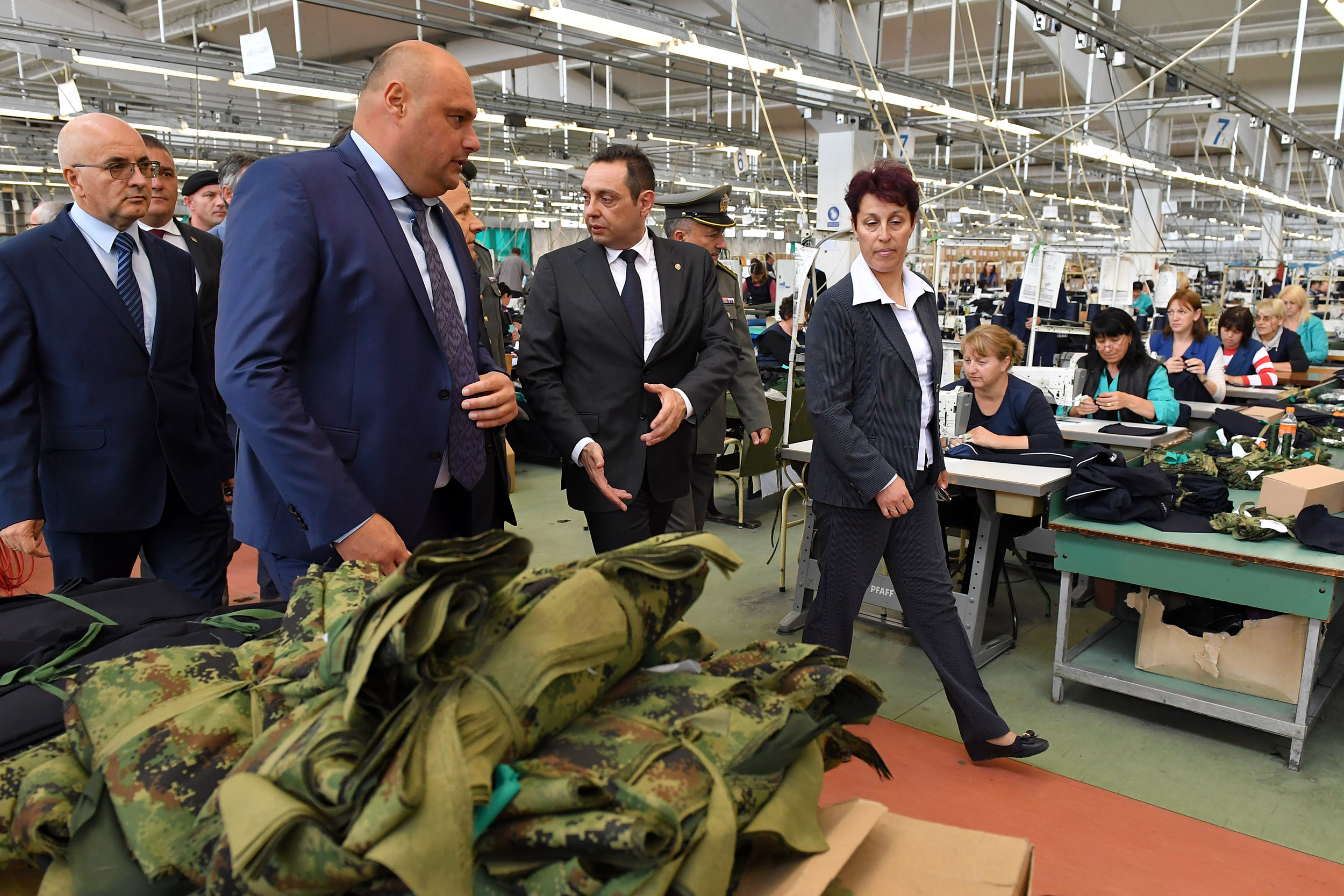 - It also speaks about how satisfied we are with the quality of the products of "Jumko". Particularly pleasing is the fact that this company masters new technologies, opens new production plants and permanently enables us to get even better quality uniforms, ballistics, helmets, and everything that both the armed forces and the Ministry of Interior truly need. The state will continue investing in "Jumko", because only those products that we produce on our own are indeed ours. For everything else, at some point, someone can say, "you cannot have it, there is no more". It is only for that technology and production that you master on your own that you know that it will always be there for you at any moment. "Jumko" enables us that and this is why we will continue developing Serbian defence industry and companies such as "Jumko" – Minister Vulin concluded.

Mayor of Vranje Slobodan Milenković pointed out that the production process in "Jumko" company had been enabled owing to the state of Serbia.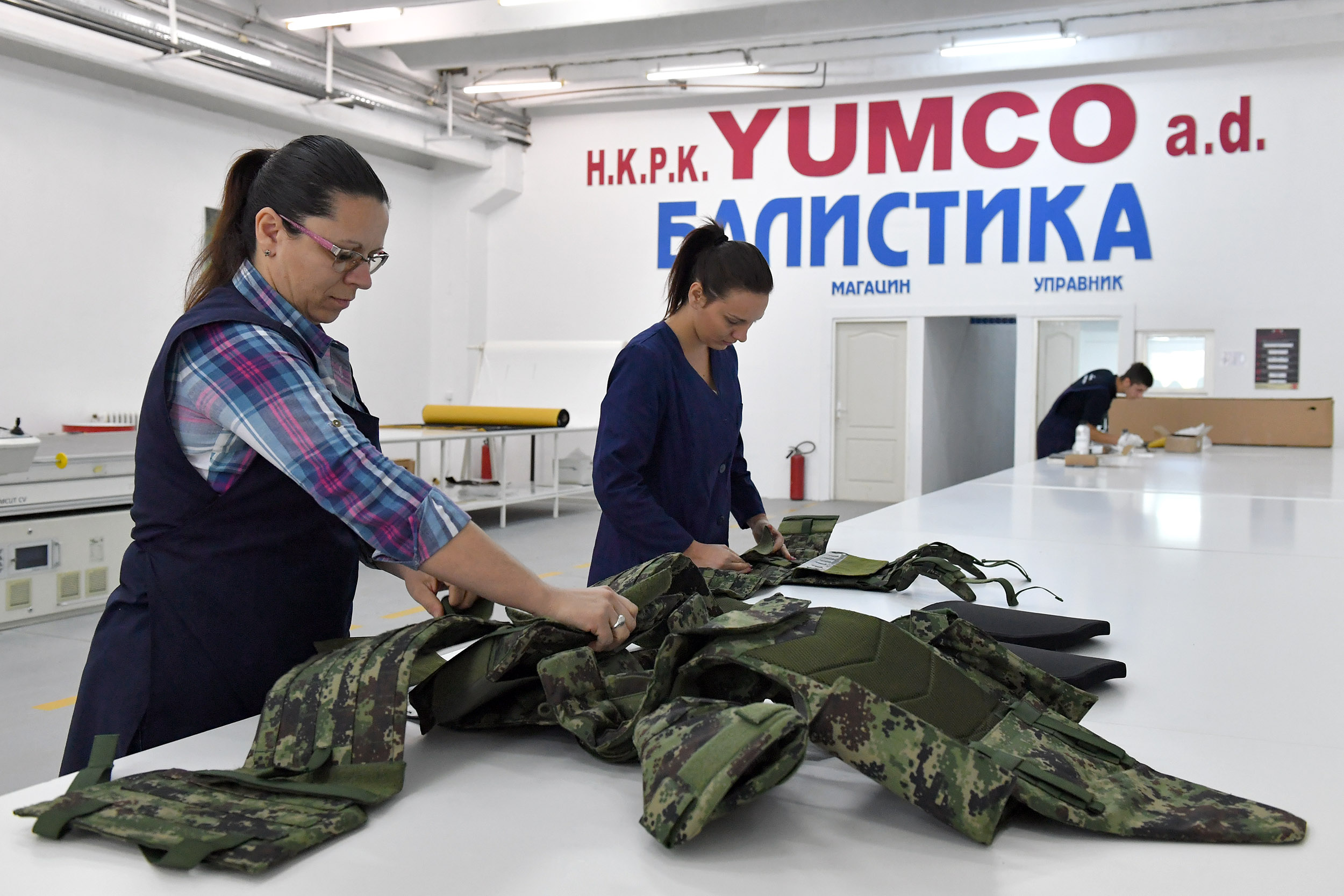 - It is highly significant for the local government. It is nice to see happy and satisfied workers who can plan their future and see that "Jumko" has become once again an engine of development of the local government – Milenković said.

According to Director-General of "Jumko" company, Branislav Trajković, year after year, supported by the President of the Republic of Serbia Aleksandar Vučić, Government of Serbia and Ministry of Defence, the company is heading towards development and prosperity being constantly enhanced.
After touring the plant, Minister Vulin attended a ceremonial session to mark the jubilee of "Jumko" company.