Day of the Veterinary Service Marked
The Day of Veterinary Service – 1st November – was marked today in a ceremony held in the Central Military Club. The gathering was attended by Minister of Defence Aleksandar Vulin, Chief of General Staff of the Serbian Armed Forces General Ljubiša Diković, State Secretary in the Ministry of Public Administration and Local Self-Government Ivan Bošnjak, Acting Head of the Military Health Department Colonel Dr Uglješa Jovičić, the representatives of the Ministry of Defence and Serbian Armed Forces, Military Medical Academy, Veterinary Department in the Ministry of Agriculture, Veterinary Faculty, Serbian Veterinary Association, the members of the military Veterinary Service and other guests.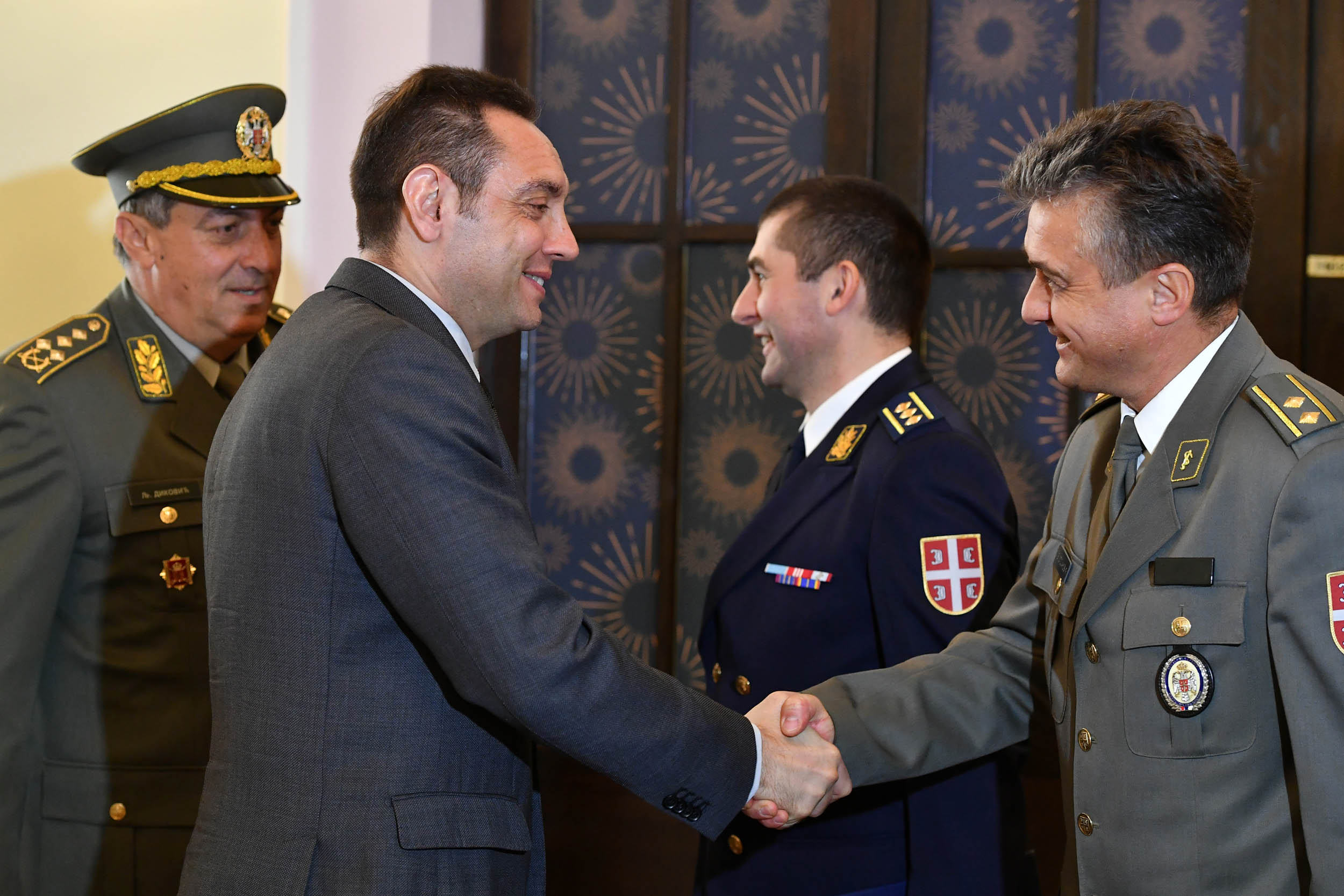 Today, the 166th anniversary of the existence of the Veterinary Service was marked, and the 70th anniversary of the Veterinary Service Centre and the 60th anniversary of the Company for the training of dog handlers, breeding and training of dogs. Furthermore, on this day 94 years ago, Veterinary Division of the Ministry of the Army and Navy of the Kingdom of Serbs, Croats and Slovenians started its work.

The minister of defence congratulated the holiday to the military veterinarians, and he pointed out that their hard, difficult and persistent work is rarely talked about.

- Little is known about your work, but not because your work does not deserve respect, and not because your work does not deserve both attention and knowledge. When you do your job well, then no one knows that you exist. But if you do not perform your job well, what happens then changes the lives of each and every one of us. That is why I am grateful to you today for doing your job, but not solely for that, but because you are a part of the armed forces that is equally important, equally appreciated, equally respected just like any other part of it.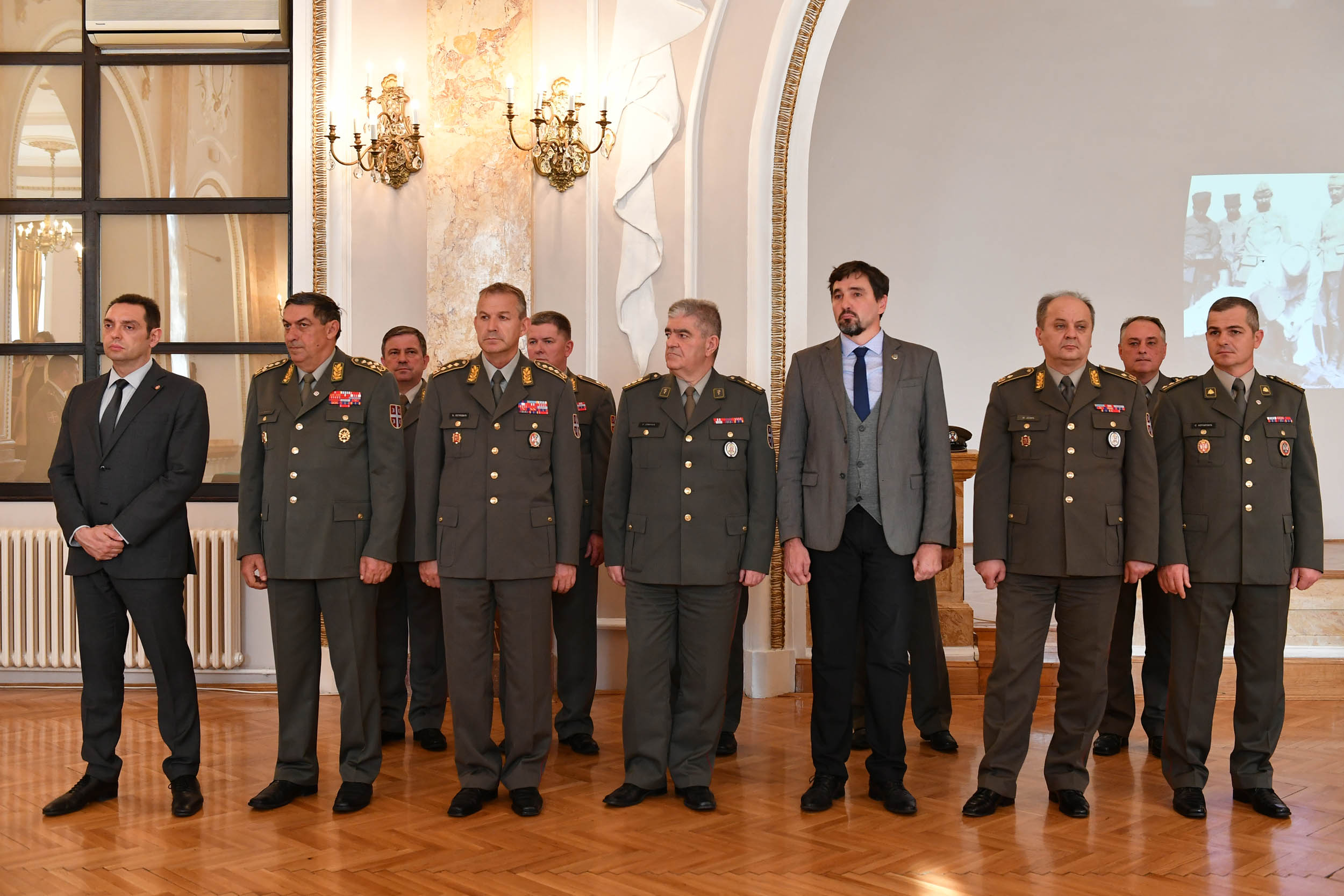 The Minister underlined that the military cannot do without the Veterinary Service, much like the Veterinary Service cannot be without its armed forces.

- When each of us does the best we can, when one does what he has dedicated his life to, when one considers himself a part of a great, important collective, it is then that we are all together equally successful, equally deserving to be remembered, talked about, be a subject of books and memories. I expect and ask from you what you expect from yourselves, which is something that you have been giving – to work the best you can, to improve yourselves, to resemble your armed forces, which is developing, making progress, becoming stronger, which modernises itself.