Bilateral Military Cooperation Programme with Poland signed
Signing the Bilateral Military Cooperation Programme between the Serbian and Polish Ministries of Defence in the International Military Cooperation Department confirmed the basis of the collaboration and activities during 2017.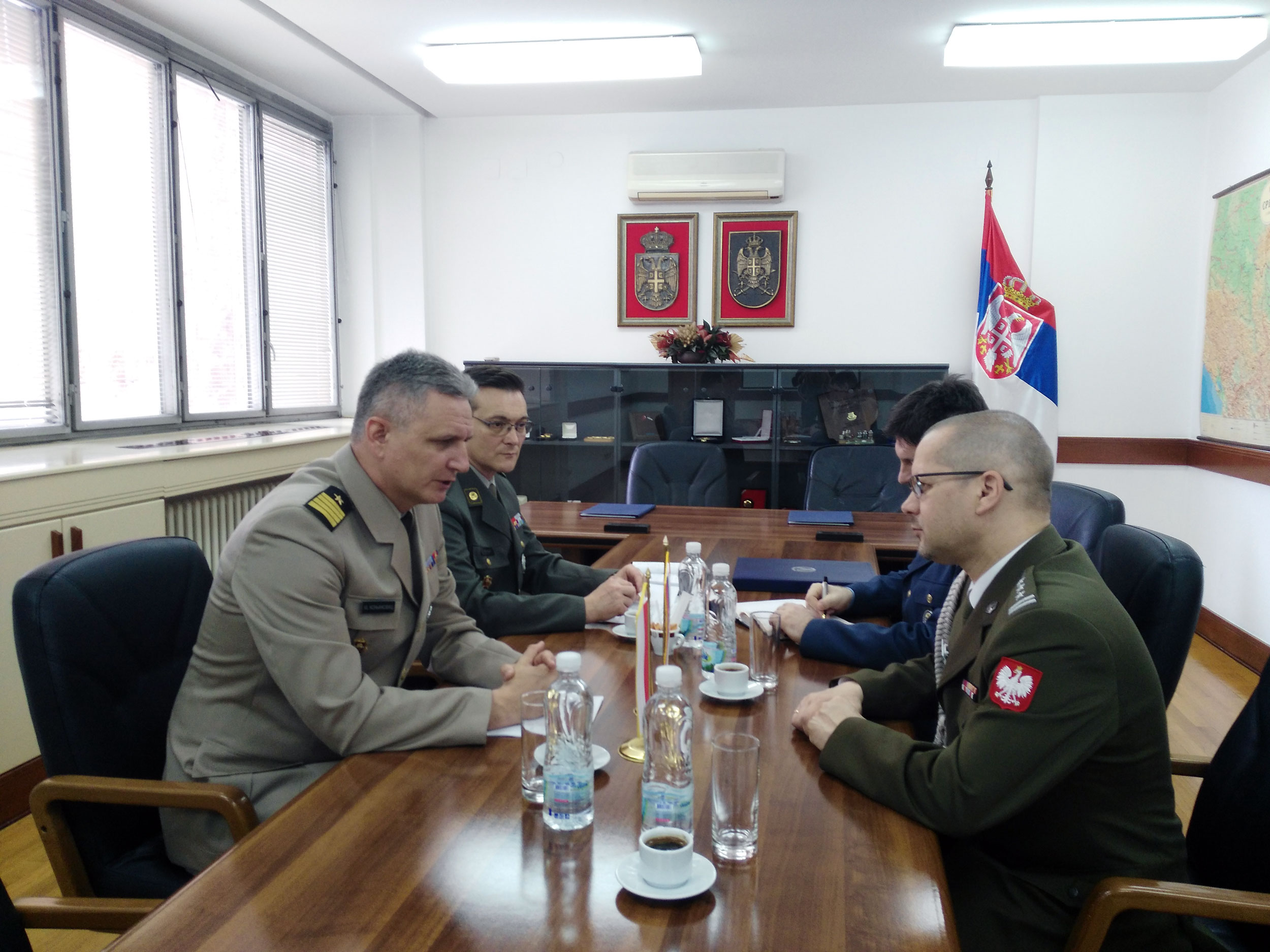 Head of the International Military Cooperation Department Navy Captain Milan Konjikovac and the Polish Defence Attache Colonel Zbigniew Rosinski assessed that the defence cooperation was developed with the potential for further improvement.

Navy Captain Konjikovac emphasized that the Ministry of Defence and the Serbian Armed Forces strongly supported further development of the defence cooperation with Poland. He stressed the importance of meetings at the highest level for definition of strategic guidelines and further directions of collaboration. Besides the key areas of the collaboration such as military education and religious service in the Armed Forces, there is a mutual interest to establish stronger cooperation between the centres for peacekeeping operations. Participation of members of two armies in exercises of bilateral or multilateral level would contribute to enhancement of operational and functional capabilities and development of military-to-military cooperation.

Colonel Rosinski expressed contentment with the level of the cooperation so far and confidence that, given the potential, there is possibility for further development and improvement. He highlighted the significance of the organization of expert talks on defence policy, which could contribute to better understanding and finding modalities for the intensification of the collaboration. He expressed readiness of the Polish side to exchange experiences in the concept of battle groups of the European Union and cooperation with the European Defence Agency, as well as training in the field of engineer units and fight against improvised explosive devices.