The First Bilateral Defence Consultations with Montenegro
The first bilateral defence consultations between the Ministry of Defence of the Republic of Serbia and Montenegro were held from 19th to 20th February in Belgrade.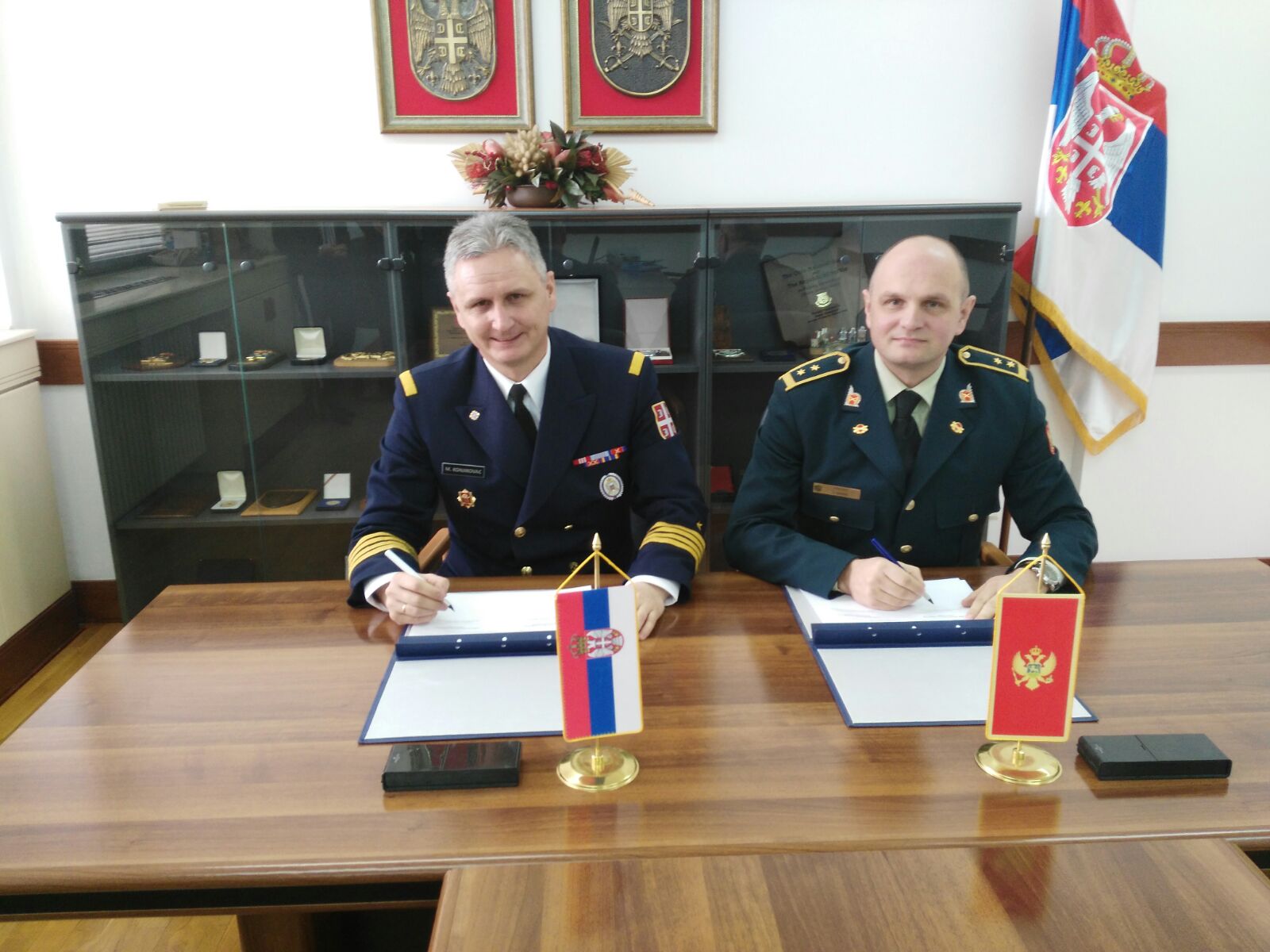 On that occasion, the Head of Department for International Military Cooperation, Navy Captain Milan Konjikovac and the Head of Directorate for International Cooperation, Lieutenant Colonel Velibor Bakrač emphasised that the good and close defence cooperation between the two countries would mark an essential progress through its enhancement in focal and other areas of mutual interest.

The interlocutors exchanged views on politico-security situation in the region and world, particularly in the light of the current migration crisis and they stressed that the complex security situation imposed the need for more intensive cooperation, especially for a timely information exchange.

Navy Captain Konjikovac pointed out the firm orientation of the Ministry of Defence towards development and enhancement of regional cooperation, having in mind the fact that regional stability and cooperation were the basic preconditions for the progress of the region. He informed his interlocutors about the activities of the Ministry of Defence and Serbian Armed Forces in the process of European integration, cooperation in the framework of the Partnership for Peace Programme, and about the current and future engagement of MoD and SAF members in multinational operations. The Navy Captain stressed the importance of the continuity of the highest level meetings for defining the strategic guidelines of the future cooperation and pointed out to great potential for the intensification of the cooperation to mutual interest, particularly in the fields of military education, logistics and CBRND.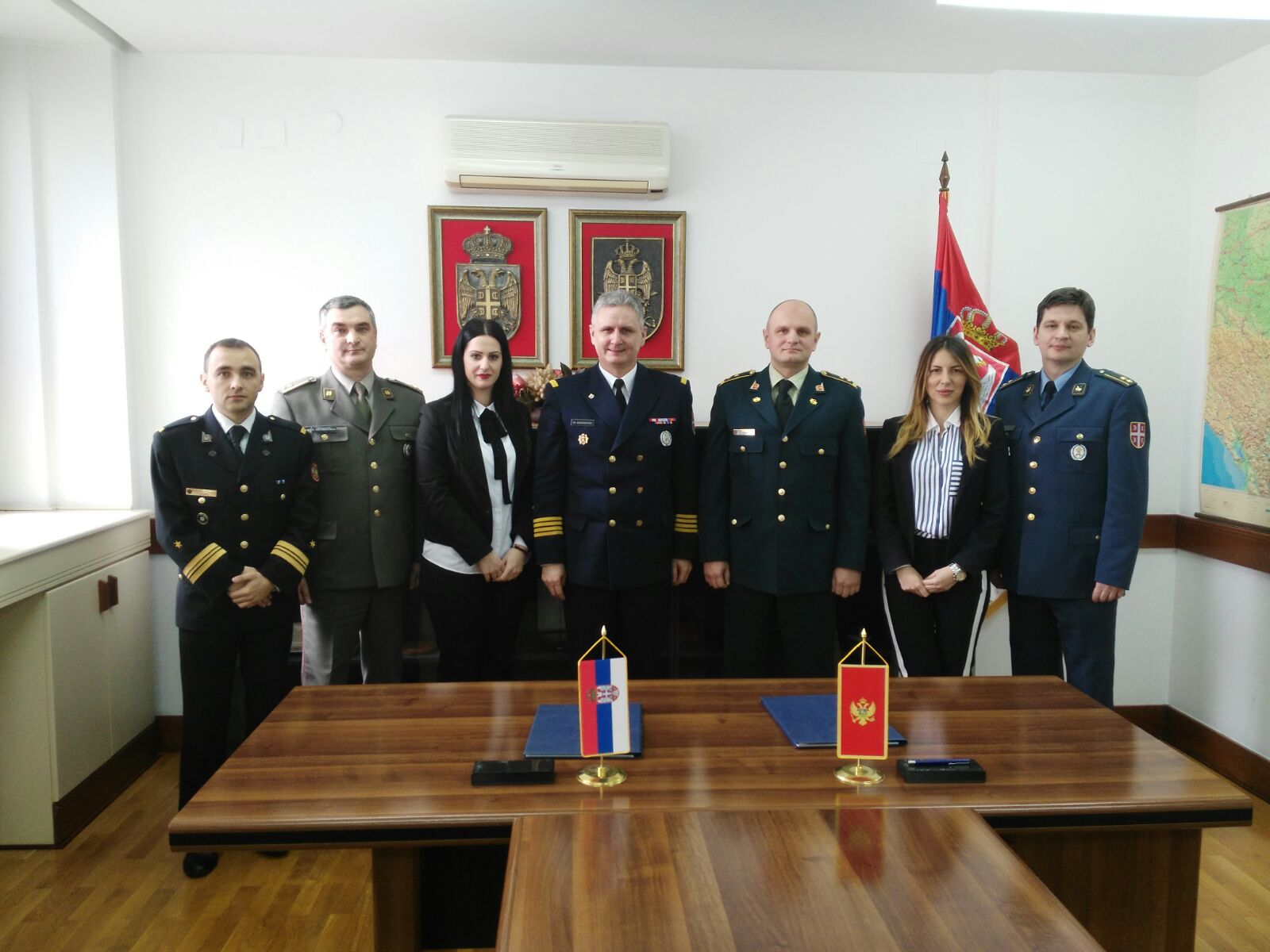 Lieutenant Bakrač familiarised his interlocutors with the achieved degree of defence system reforms, the progress of Montenegro on its road to European and Euro Atlantic integration, and about the plans and priorities of the Ministry of Defence and Armed Forces within the integrative processes. He conveyed the support for European integration of the Republic of Serbia, and underlined the need to enhance cooperation, with the focus on the areas of joint exercises, multinational operations and military medicine.

At the end of the talks the Programme for Bilateral Military Cooperation for 2017 was harmonised and signed.