Continued cooperation with Belarus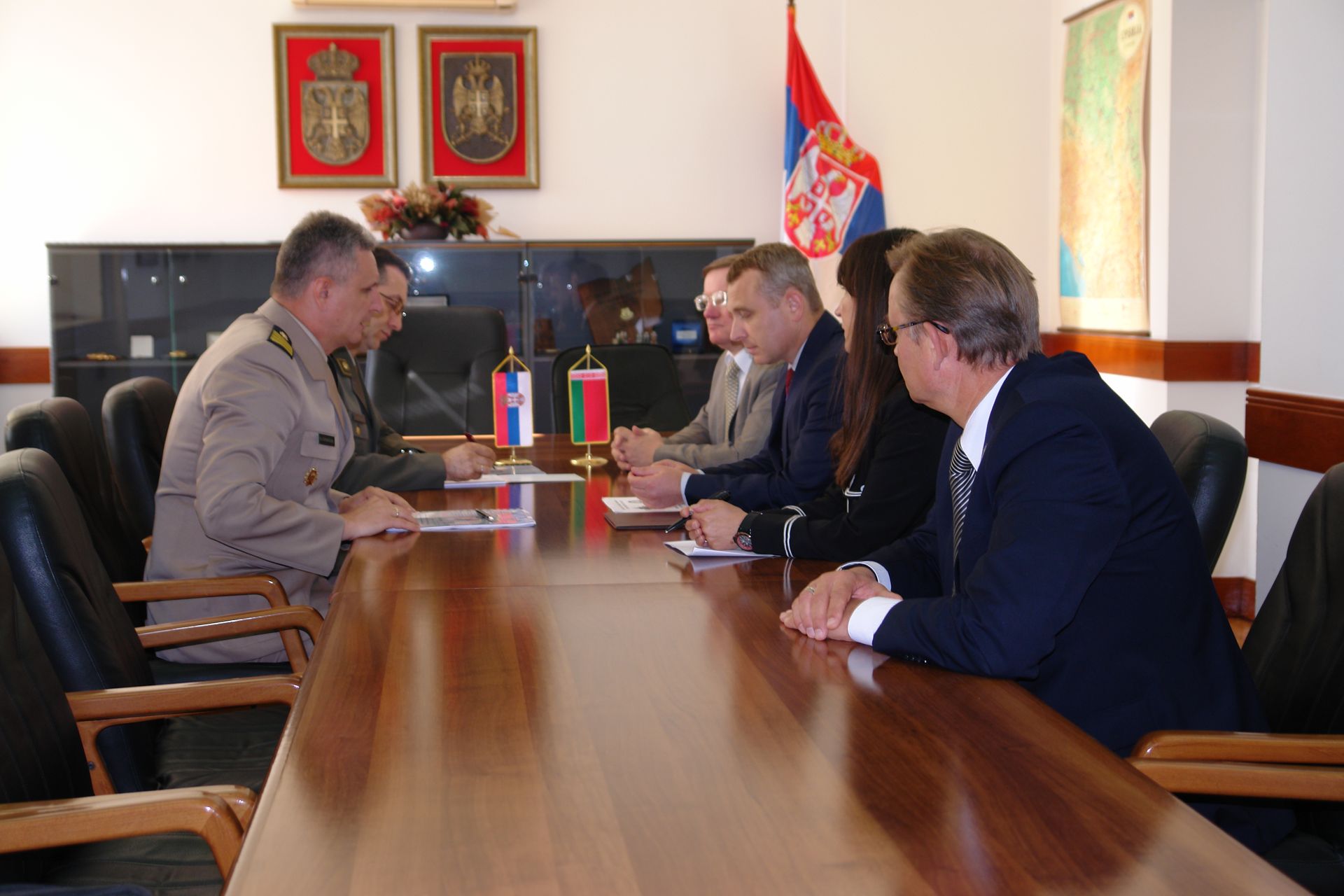 Head of the Department for International Military Cooperation, Navy Captain Milan Konjikovac, discussed the possibilities of developing and intensifying cooperation in the field of defence with the Defence Attaché of the Republic of Belarus resident in Vienna, accredited to Serbia, Colonel Aleksandr Vengura.

During the talks, they analysed in detail the degree of the execution of the 2016 Bilateral Military Cooperation Programme. They expressed their mutual satisfaction with the substantive progress of defence cooperation, which reflects excellent general and political relations between the two friendly countries, and defined the dynamics of the implementation of the activities of bilateral military cooperation in the forthcoming period.

The Belarusian side was informed about our engagement in multinational operations, as well as the possibilities of cooperation in this field, and then on cooperation within the Partnership for Peace Programme and the activities undertaken by Serbia in the EU accession process. The interlocutors also discussed the engagement of mixed teams of the Serbian Armed Forces and police in the protection of state borders from illegal crossings and trafficking of migrants.

In particular, they highlighted the importance of maintaining the continuity of the established military-to-military cooperation and the high-level visits in the period to come.

The talks at the Ministry of Defence were attended by the Ambassador of Belarus Vladimir Chushev.