Doctors' and patients' statements: The temporary hospital at the Belgrade Fair is working well

Patients with mild symptoms of Covid-19 are treated at the temporary hospital in Hall 1 of the Belgrade Fair. Medical care is provided for them, 24 hours a day, seven days a week, as well as food and accommodation, while the Serbian Armed Forces control entry and secure the facility.

The Chief Medical Coordinator of the temporary hospital at the Belgrade Fair, Lieutenant Colonel Veljko Milić, MD, from the Clinic for Emergency Internal Medicine of the Military Medical Academy said that "the personnel work in three shifts, eight hours each, with four doctors and 10 to 12 medical technicians in each shift. The number of personnel will change depending on the dynamics with which the hall is being filled with patients. "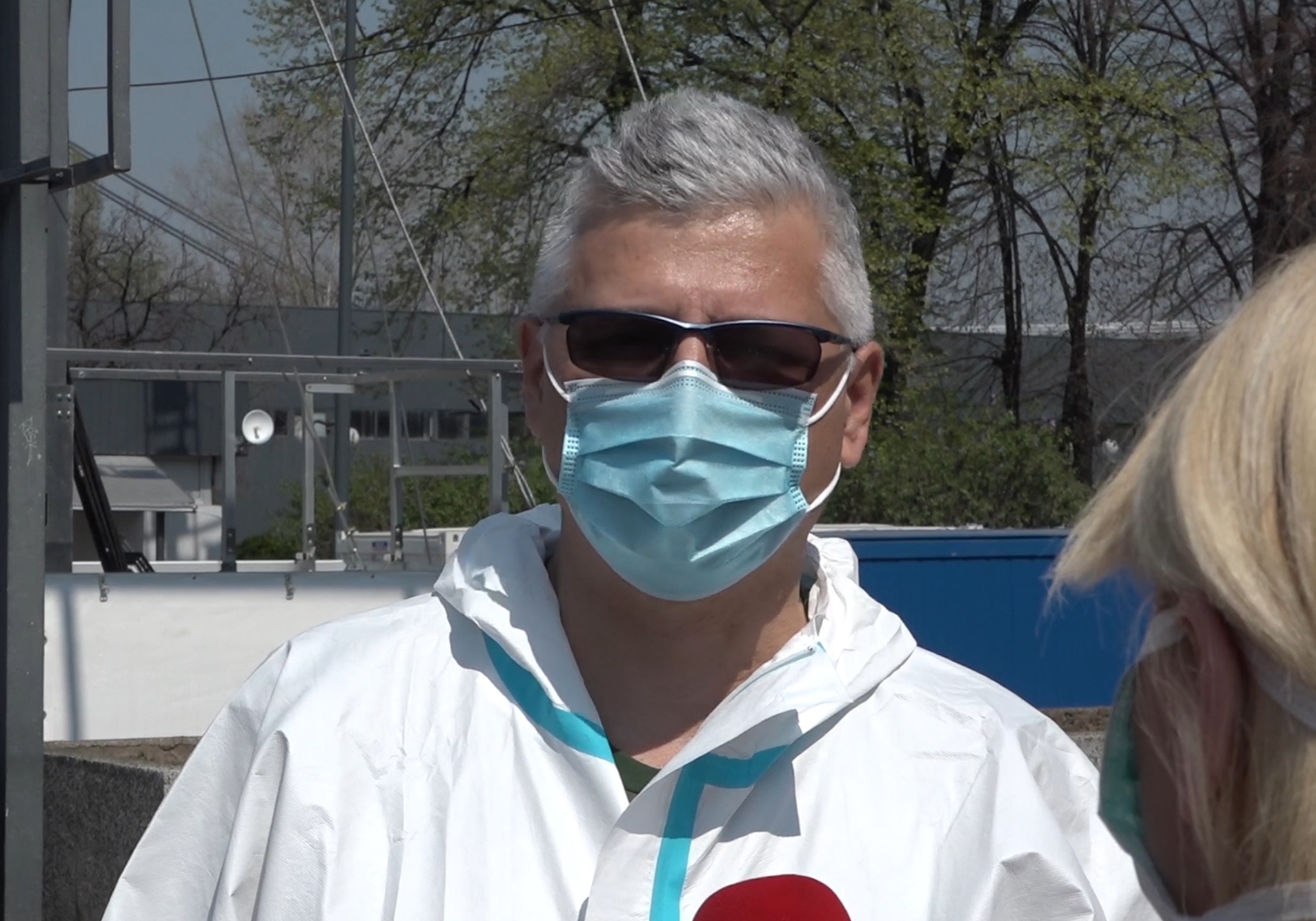 According to him, admission of patients is the most important, when Covid-19 positive patients enter the hall and where their medical records are checked, their therapy is recorded, noting whether they suffer from any chronic diseases. Most of those with chronic illnesses, he added, are required to bring their regular medications from home.

- Patient rounds are carried out daily, around 9 a.m. and 4 p.m., when all rooms are visited and patients' health is checked. Any deterioration of health is noted and transmitted to the coordinator via "Motorola". We maintain communication on a daily basis because there is no mixing of the "red" and "green" zones. On this basis, we also assess the need for medicines and supplies - explained Lieutenant Colonel Milić, noting that there is a very good coordination and very well prescribed procedures for the admission, placement and discharge of patients.

He pointed out that each patient is given a list of rules of conduct, which they must adhere to, and all three meals are provided, and the food is of good quality and tasty.

Speaking about the procedure, Lieutenant Colonel Milić pointed out that a positive patient must be brought to the temporary hospital at the Fair by an ambulance, on the doctor's recommendation written on a specialist report or discharge list.

- The discharge list indicates the beginning of therapy and recommendations for further therapy that we are obliged to implement here for each patient. It is also important to mention that the conditions here are very good, there are many opportunities for the patients to fill their time, but what our patients are most interested in is when they will be tested. For the time being, we manage to carry out testing at seven-day intervals, as prescribed by the Crisis Response Team - said Lieutenant Colonel Milić.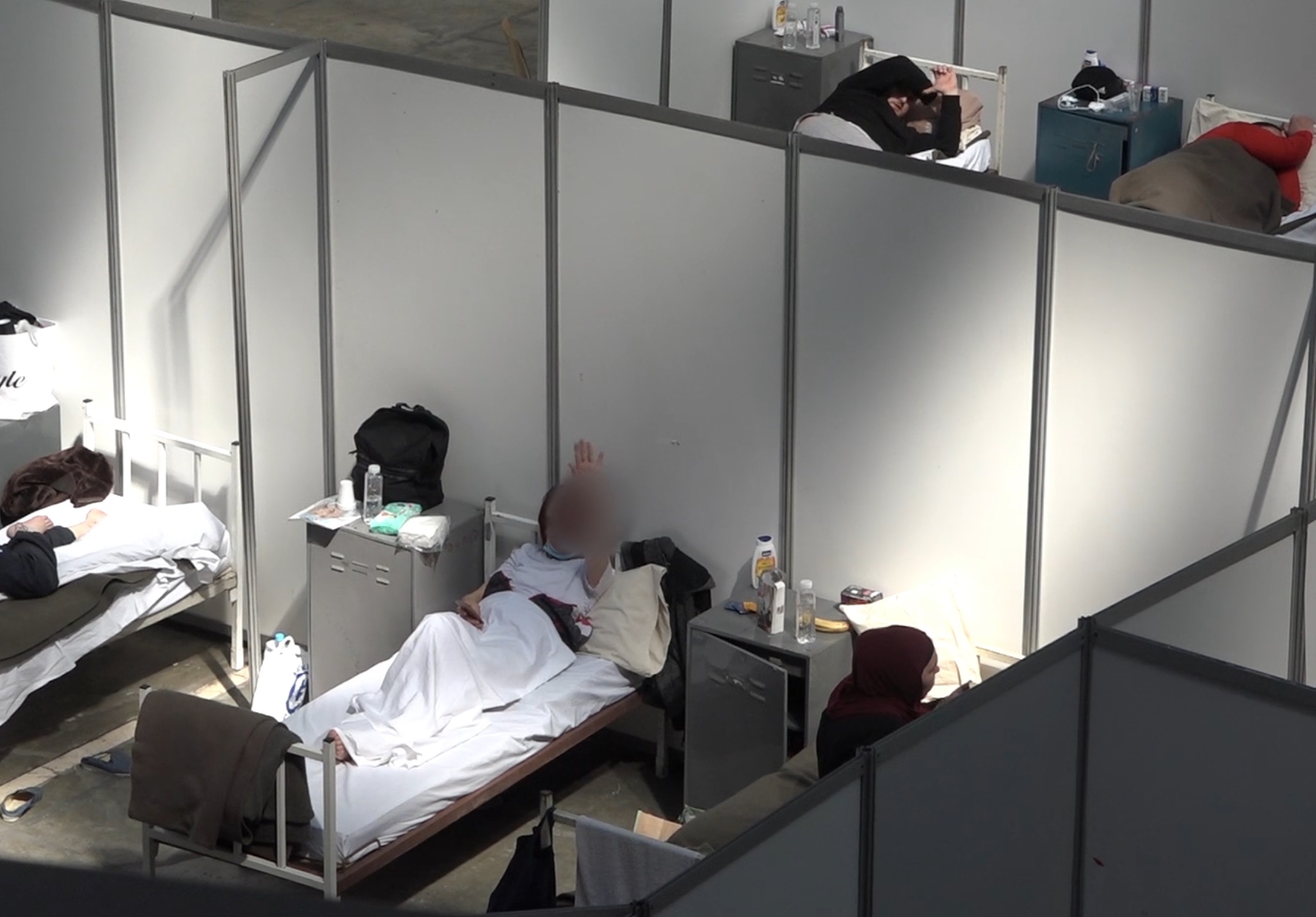 We haven't had any complicated cases so far, said Lieutenant Colonel Milić, nor demands that a patient be transferred from the Hall to a higher-level healthcare facility.

- The youngest patient was eight years old and the oldest patient was 72 years old – Lieutenant Colonel Milić pointed out.

Given that we work in three shifts, he added, the patients have full medical supervision and medical care for 24 hours each day.

- The combination of health professionals from the military and civilian sectors is functioning great and we all fit in well, which is especially due to the existence of the prescribed procedures - said Lieutenant Colonel Milić, adding that medical teams are replaced at 10 day intervals, and during an eight-hour shift, medical staff spend four hours in the hall, in accordance with the estimate of daily engagement.

A volunteer from Belgrade, Dragan Simić, a resident physician who wanted to help in this fight against coronavirus, came forward and applied as soon as he heard that volunteers were needed at the Fair.

- My job here is to spend four hours in the hall with patients and help with everything, from distributing medications, taking temperature and checking blood pressure, to helping if someone complains about some ailment. I also assist with the admission of new patients and the discharge of those patients for whom requirements for discharge are fulfilled. After that, for another four hours I assist the doctors in coordinating and other duties - said volunteer Simić.
According to him, there is always fear, but it is "the kind of fear that motivates you to work harder and take care of yourself".

- There is always the possibility of contamination and transmission of the infection, but you must first protect yourself in order to protect others. The patients at the Fair have mild or no symptoms and they feel strong and healthy and want to get out. We need to explain to them that a certain incubation period must pass before tests are done and if two consecutive tests show that they are negative, they can leave. Sometimes it's easy to explain and sometimes it's hard - Simić emphasized.

Aleksandar Cvetković from Jagodina is also in the temporary hospital at the Belgrade Fair, and as he says, he has been here for three days.

- Most probably I got infected at the bank and I got the result that I was positive. I had high temperature for 17 days but now I feel great and the conditions are really good here. I can't complain about anything - said Aleksandar from Jagodina, noting that the time is well organized because there are plenty of interesting things to do.

He pointed out that after the hospitals in Jagodina and Ćuprija, after receiving the results, he was transferred to the "Zemun" Clinical Hospital Centre, where he was treated.

- I am completely healthy now and feel no symptoms - Aleksandar emphasizes, adding that he is now waiting for additional tests, because you need to get two negative test results before you can go home.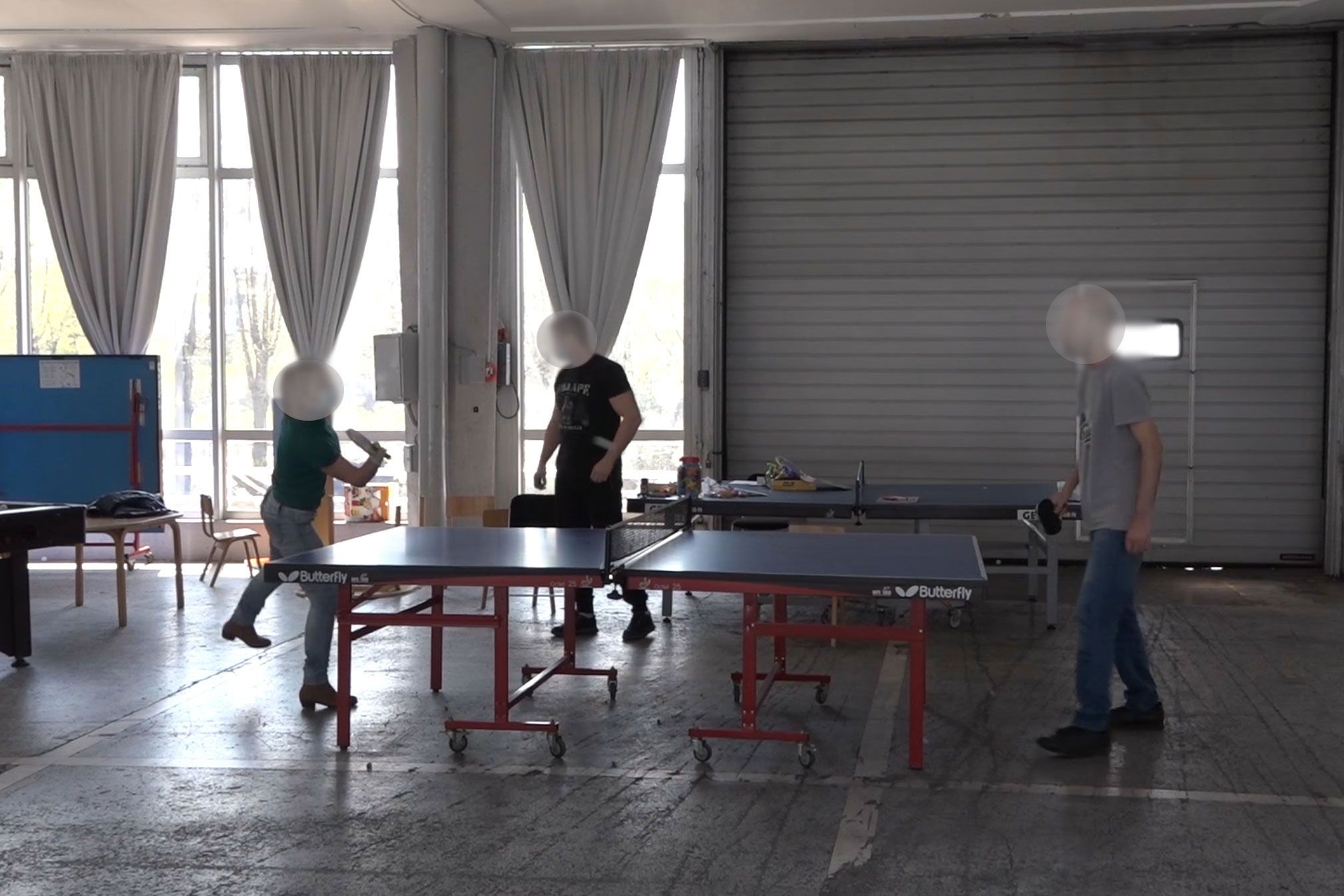 Among the patients at the temporary hospital at the fair is Matthew Lidvek from Chicago, who was visiting relatives in Serbia.

Two weeks ago, he felt symptoms corresponding to Covid-19, so he was treated at the Belgrade Clinic for Infectious Diseases, where he spent seven days. Matthew points out that he is quite satisfied with the care during his treatment in Belgrade and that the medical staff took good care of him. He has positive impressions about his stay at the Fair. He says that the food is good, the medical care is adequate, and that there are opportunities for both rest and entertainment.

One of the patients at the temporary hospital, Tair Zeković, says that after two days of being at the Fair, he is slowly getting used to the current situation.

- This is definitely not the way the newspaper wrote about it. Everything is normal here, there are normal interpersonal relationships, the food is tasty, it just looks a little bit different because everything is packed and protected. The bathrooms are functional, there is hot water, it is even too hot - Zeković joked.

- I read newspapers, books, and after 35 years I started reading comics as well. We spend a lot of time in beds, because rest is recommended. We ask for whatever we need and everybody is trying to accommodate our requests. There are nine beds per cubicle and in our cubicle there are currently five of us. When we consider this, every other bed is free and there is enough space. They disinfect the rooms twice a day. Everything is fine, except the fact that we are not at home. Still, I'm happy to be here because I'm not a threat to my family. As long as they are well, I am fine here as well - said Tair Zeković.