Exhibition "From idyll to Apocalypse"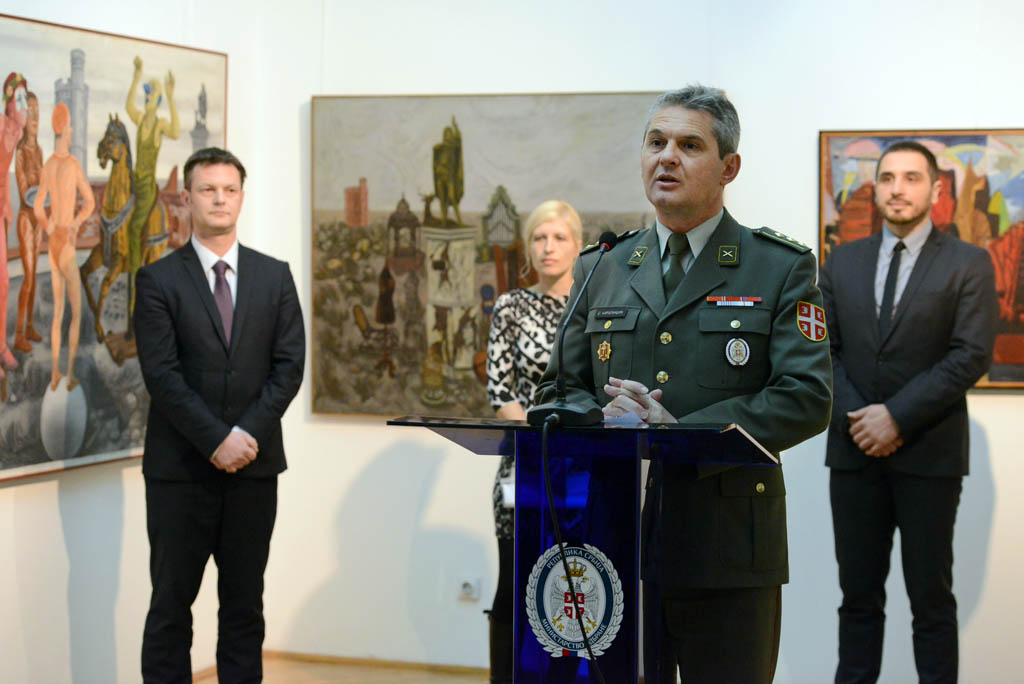 Exhibition "Landscape from the mid-20th to the early 21st century, from idyll to Apocalypse," which was prepared by Odbrana Media Centre in collaboration with the Contemporary Gallery Zrenjanin has been opened at the Great Gallery of the Central Military Club today.

Director of the Odbrana Media Centre Colonel S. Stevica Karapandzin expressed his satisfaction with the continued cooperation of this house headed by him and cultural institutions from Zrenjanin, pointing out that he was honoured to have the Modern Gallery Zrenjanin present to the Belgrade audience for the first time exactly in the Central Military Club.

- After a good reception of the exhibition "Under the Vojvodina sky of Ivan Radovic" by the art audience, the one that was realised last year with the Zrenjanin National Museum and the Modern Gallery Zrenjanin, we decided to continue our cooperation with these institutions, the Director of the Odbrana Media Centre said, stressing that the visitors will have the opportunity to see the works that belong to the Serbian painting of the last century and early this century, which were generally produced within the Ecka Art colony.

Igor Dostanic, Director of the Contemporary Gallery Zrenjanin thanked the Odbrana Media Centre for the invitation to cooperation and the offered trust, stressing that the opportunity to exhibit the artwork from its collection in the Great Gallery of the Central Military Club, is a confirmation of quality, work and potential of the Contemporary Gallery.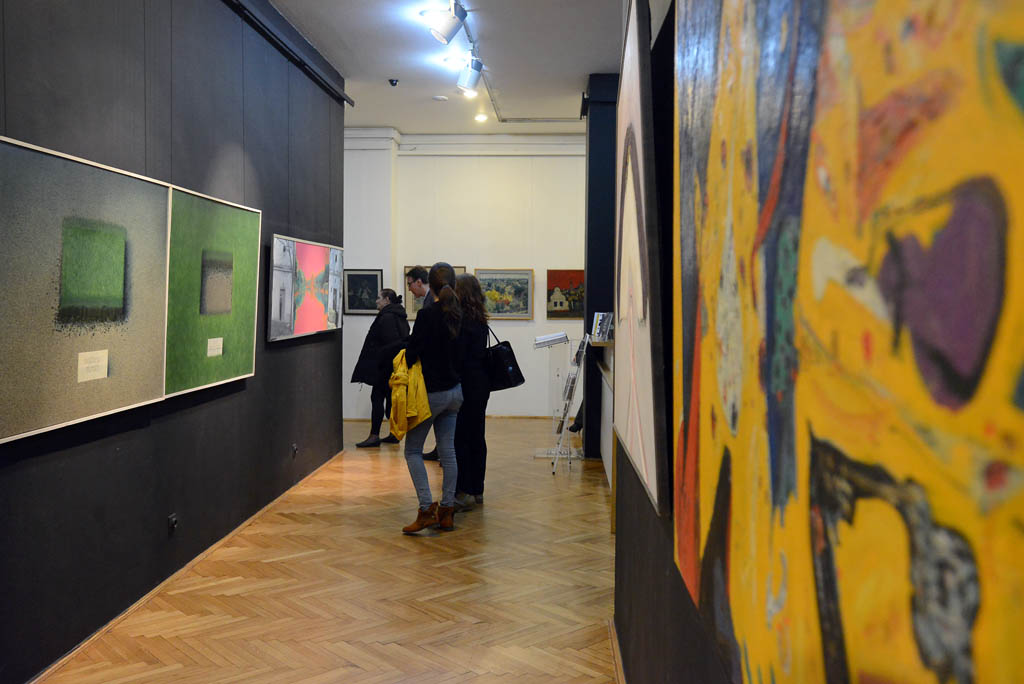 The author of the exhibition, curator Suncica Lambic-Fenjcev recalled the importance of establishing colonies in Vojvodina and influences that ruled in the north of our country from the mid-20th to early 21st century.

- Ecka Art Colony was founded in 1956 and since that time it has brought together artists who were engaged in various forms of fine arts – painting, sculpture, drawings, prints and watercolors. Modern Gallery was created two years later, in order to assist the work of the artists and to take care of the collection, the curator said, adding that the establishment of the colony and the Gallery coincided with the desire for prosperity and equal rights for all, which were promoted by the socialist society.

Assistant Mayor of Zrenjanin Dusko Radisic said that it is a great honour for him to open the exhibition on behalf of the Mayor and the town of Zrenjanin, and thanked the Odbrana Media Centre for giving the opportunity to the Contemporary Gallery to present itself to the Belgrade audience.

The exhibition includes about 80 landscape paintings by prominent Serbian artists like Petar Lubarda, Ivan Tabakovic, Jovan Bijelic, Ivan Radovic, Milenko Serban, Predrag Pedja Milosavljevic, Ljubica Cuca Sokic, Miodrag Mica Popovic and others.

All those who are interested will be able to see the exhibition until 28 April 2016 in the Great Gallery of the Central Military Club every day, except Sunday, from 11 am to 7 pm.