Minister Vučević meets with Ambassador of French Republic Pierre Koshar
Deputy Prime Minister and Minister of Defence Miloš Vučević met with the Ambassador of the French Republic, Pierre Koshar, today. During the meeting, Minister Vučević said that bilateral relations between Serbia and France were solid and traditionally friendly, and that strengthening political and economic cooperation with France was one of the priorities of the Serbian Government, which enhances our country's prospects of joining the European Union.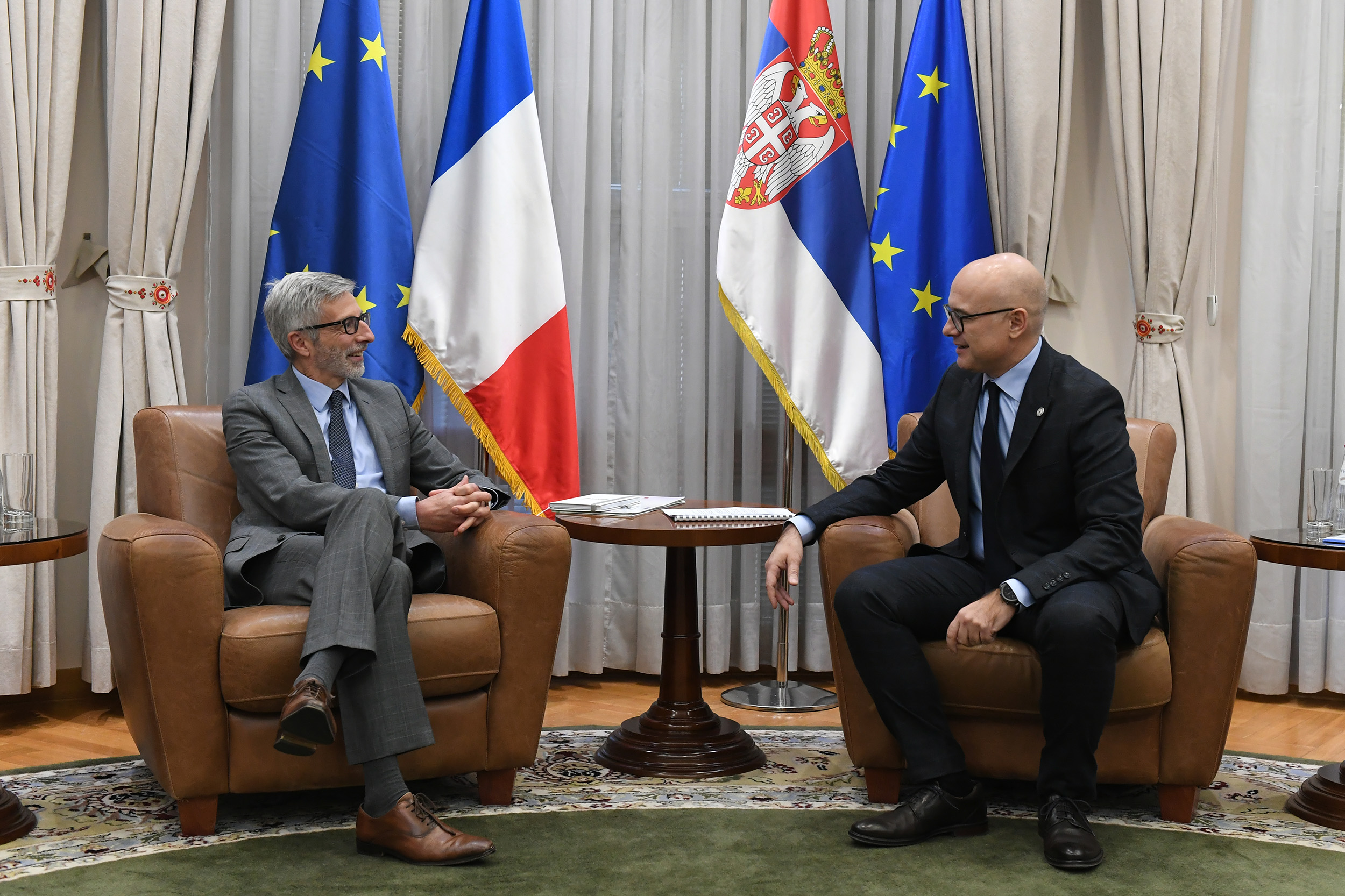 Vučević noted that the Republic of Serbia was committed to developing and improving relations with other countries in military and political alliances, and would continue to do so, in accordance with its own interests and aiming to strengthen global, regional and national security. He pointed out the extensive and increasingly active defence cooperation and our commitment to developing it further.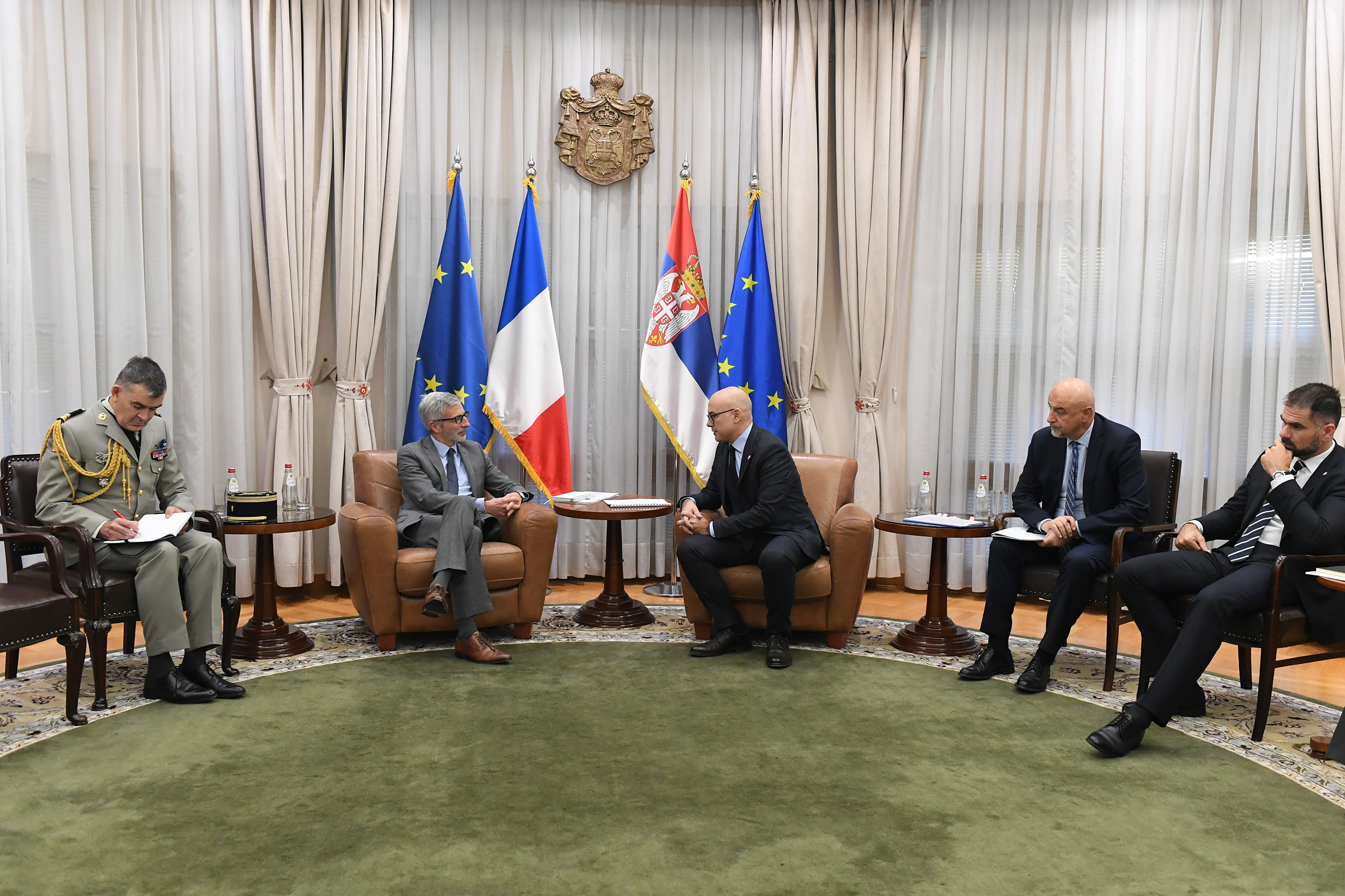 Ambassador Koshar thanked Minister Vučević for the reception and congratulated him on his appointment as the Deputy Prime Minister and Minister of Defence of the Republic of Serbia. He expressed his expectation that overall bilateral relations and cooperation would be further improved and developed to the mutual benefit of both countries.