Meeting of Minister Stefanović with Angolan Minister of Defence General Santos
Today, in the eve of tomorrow's official opening of the Exhibition of Arms and Military Equipment "Partner 2021", Deputy Prime Minister and Minister of Defence Nebojša Stefanović PhD talked with Minister of National Defence and Veterans of the Fatherland of the Republic of Angola, General João Ernesto dos Santos, about the cooperation between the two countries in the field of defence.

On that occasion, Minister Stefanović expressed gratitude to Angola for its principled support to territorial integrity and sovereignty of the Republic of Serbia, reminding that the two countries had been tied for several decades not only by the cooperation, but traditionally friendly relations despite geographical distance.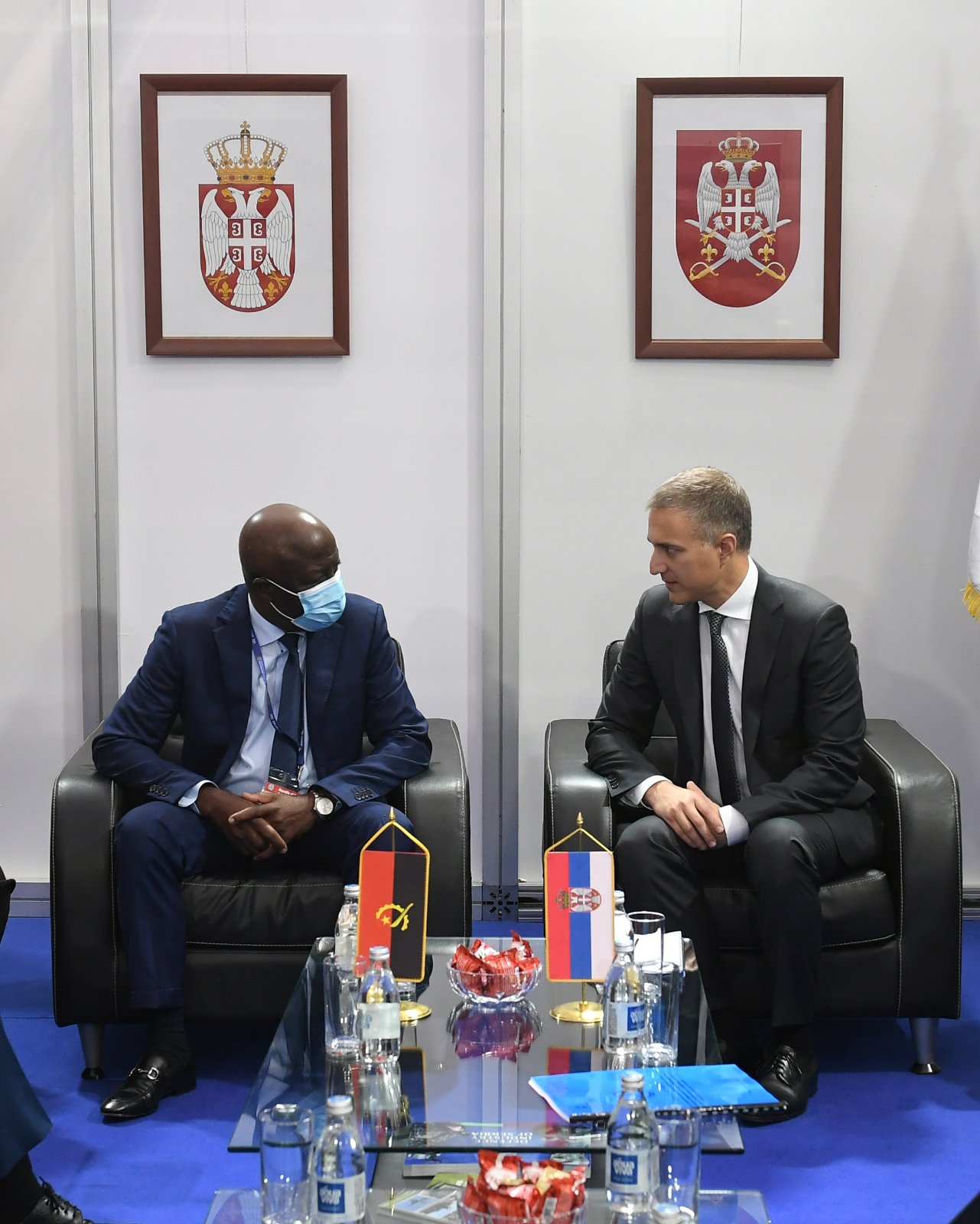 Stefanović pointed out that defence cooperation was good, and that there were opportunities for its enhancement, particularly in the field of military economic, military technical and military educational cooperation.

Minister dos Santos expressed gratitude to Minister Stefanović for the cordial welcome, and expressed his orientation towards further strengthening of the cooperation, which would, according to his estimation, significantly influence further strengthening of the overall bilateral relations between the two friendly countries.

The interlocutors agreed that, having in mind the traditionally good and friendly relations between the two countries, there was a mutual interest in further promotion of both defence cooperation and overall cooperation between the two states.