Meeting between Minister Stefanović and Ambassador of Azerbaijan Khasiyev
Deputy Prime Minister and Minister of Defence, Nebojša Stefanović, PhD, talked today to the newly appointed Ambassador of the Republic of Azerbaijan, H.E. Kamil Khasiyev, about the defence cooperation between our two countries.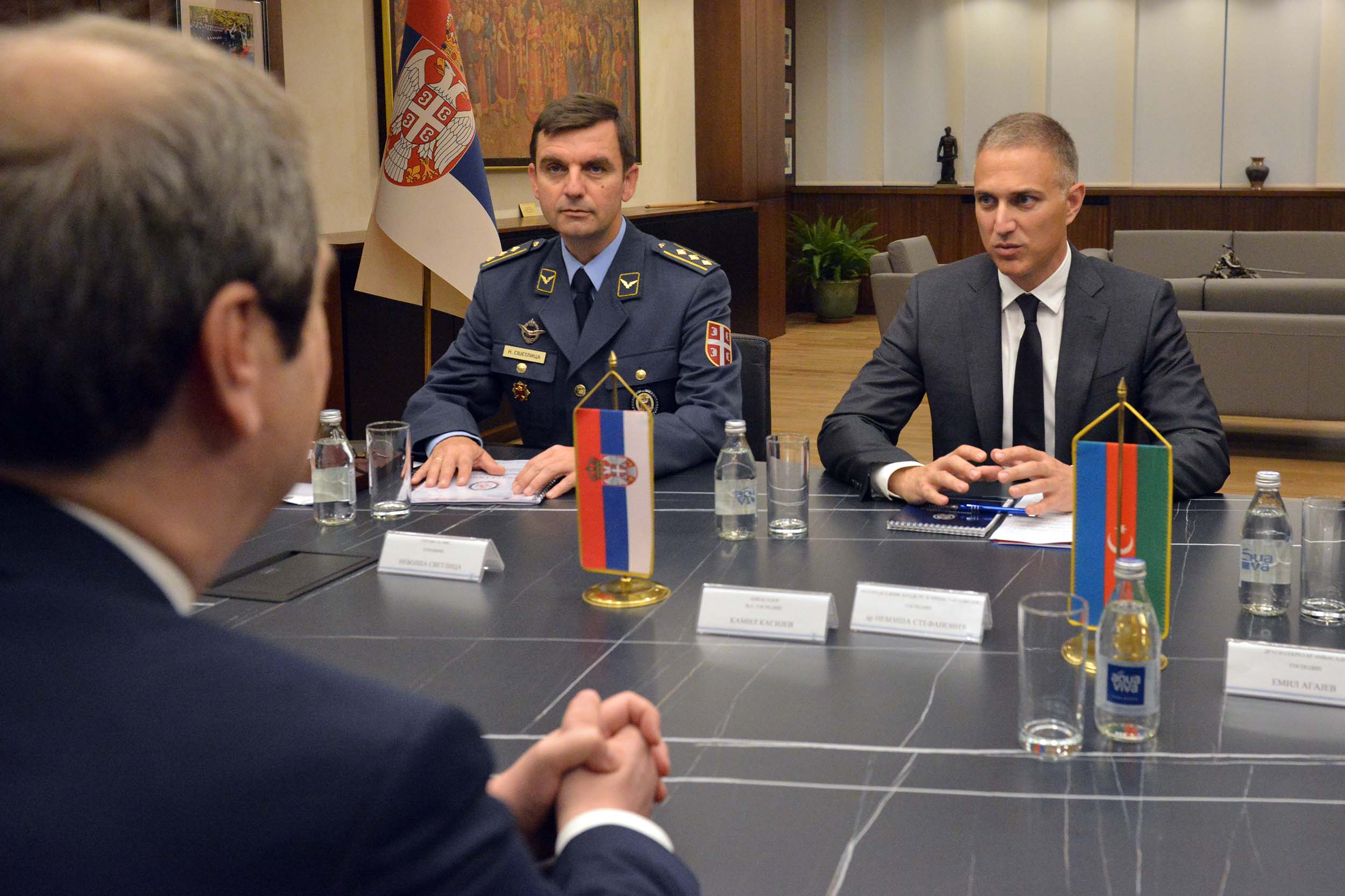 At the beginning of the meeting, Minister Stefanović thanked Azerbaijan for its position of principle on the non-recognition of the so-called Kosovo and support for the territorial integrity and sovereignty of Serbia, especially in the difficult moments that the Serbian people are experiencing in our southern province.

The Minister said that the defence cooperation between the two countries is good, but that there is still room for improvement, especially in the field of military economy and military technology. According to him, Serbia pursues a balanced defence policy and constantly works on the development of relations with all countries and international organizations, in keeping with its national interests.

Excellent relations between our two countries have been significantly strengthened thanks to the friendship between President Aleksandar Vučić and Ilham Aliyev, and it is up to us to achieve results in various areas of cooperation through serious work, said Minister Stefanović.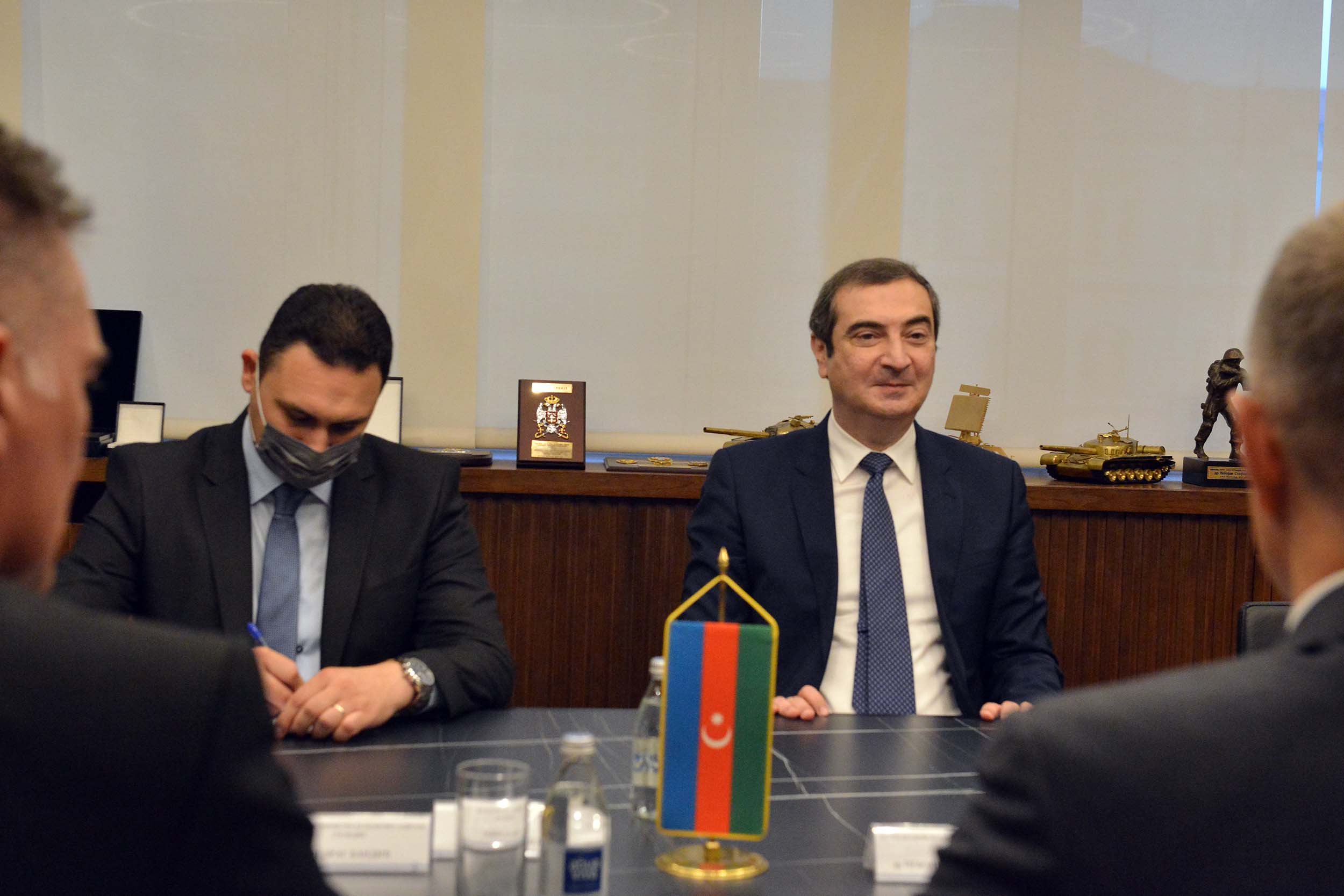 Ambassador Khasiyev said that the cooperation between the two countries is constantly improving, including cooperation in the field of defence, and expressed hope that in the coming period it will expand to other areas, such as military education and military health.

Khasiyev agreed with Minister Stefanović that the cadet exchange programme between the two counties' military academies and talks over joint investment in military-technical cooperation would be important, concrete steps for further cooperation.