"Cultural Day" held as part of "Guardian of Order" competition
"Cultural Day" event was organized in Vrnjačka Banja today, as part of the "Guardian of Order" international military police competition.

Katarina Tomašević, Assistant Minister of Defence for Human Resources, Brigadier General Petar Latković, Head of the Training and Doctrine Department (Serbian Armed Forces General Staff), Brigadier General Željko Kuzmanović, Commander of the Second Army Brigade, and numerous citizens and visitors to Vrnjačka Banja attended the event dedicated to the culture of our country, presentation of our artistic creativity and developing friendship between countries and their armed forces.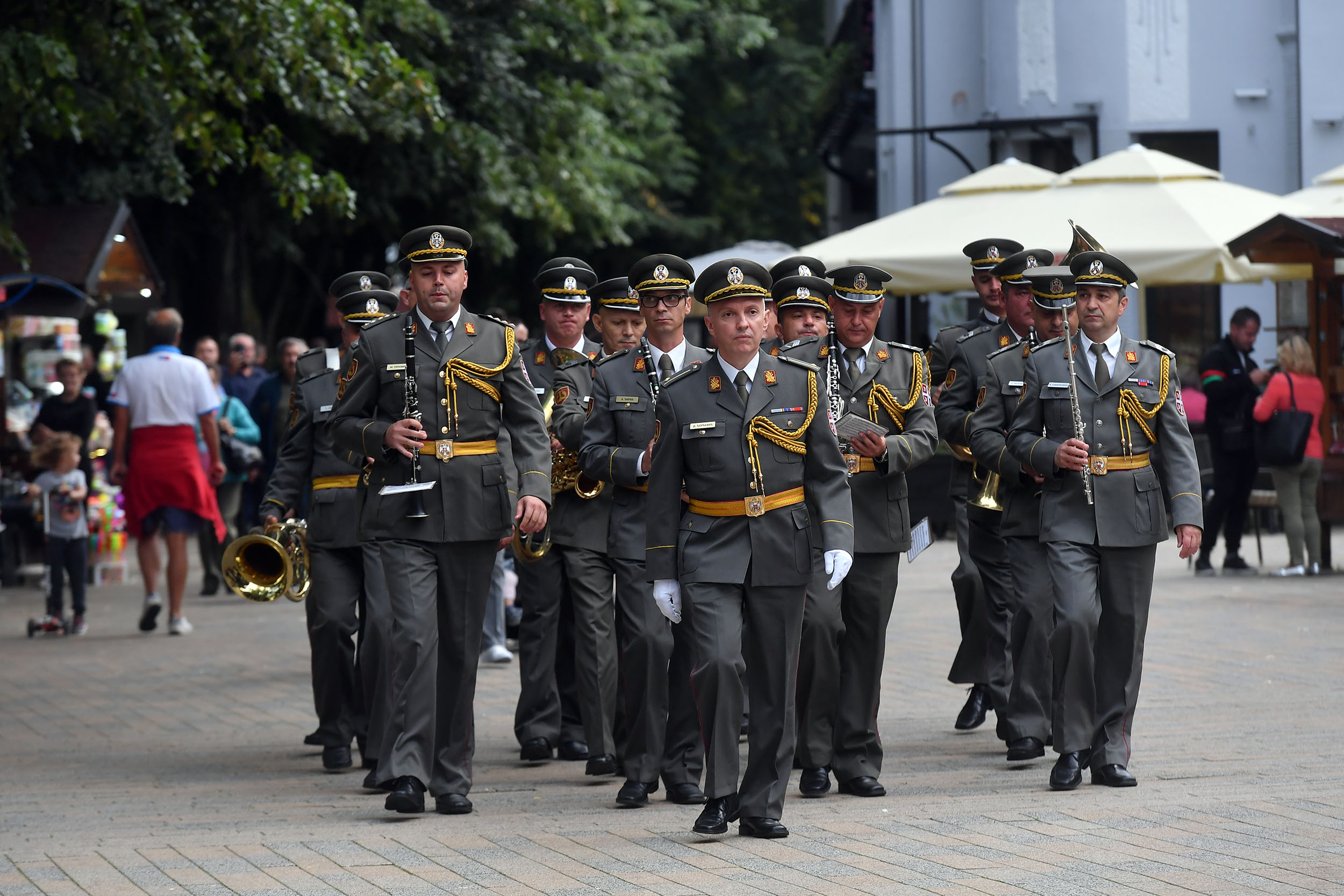 At the stands of the Ministry of Defence of the Republic of Serbia and the Cultural Centre of the Islamic Republic of Iran, visitors could get acquainted with publications dedicated to the cultural heritage of the two countries and see an exhibition of ancient Asian weapons from the Military Museum's collection.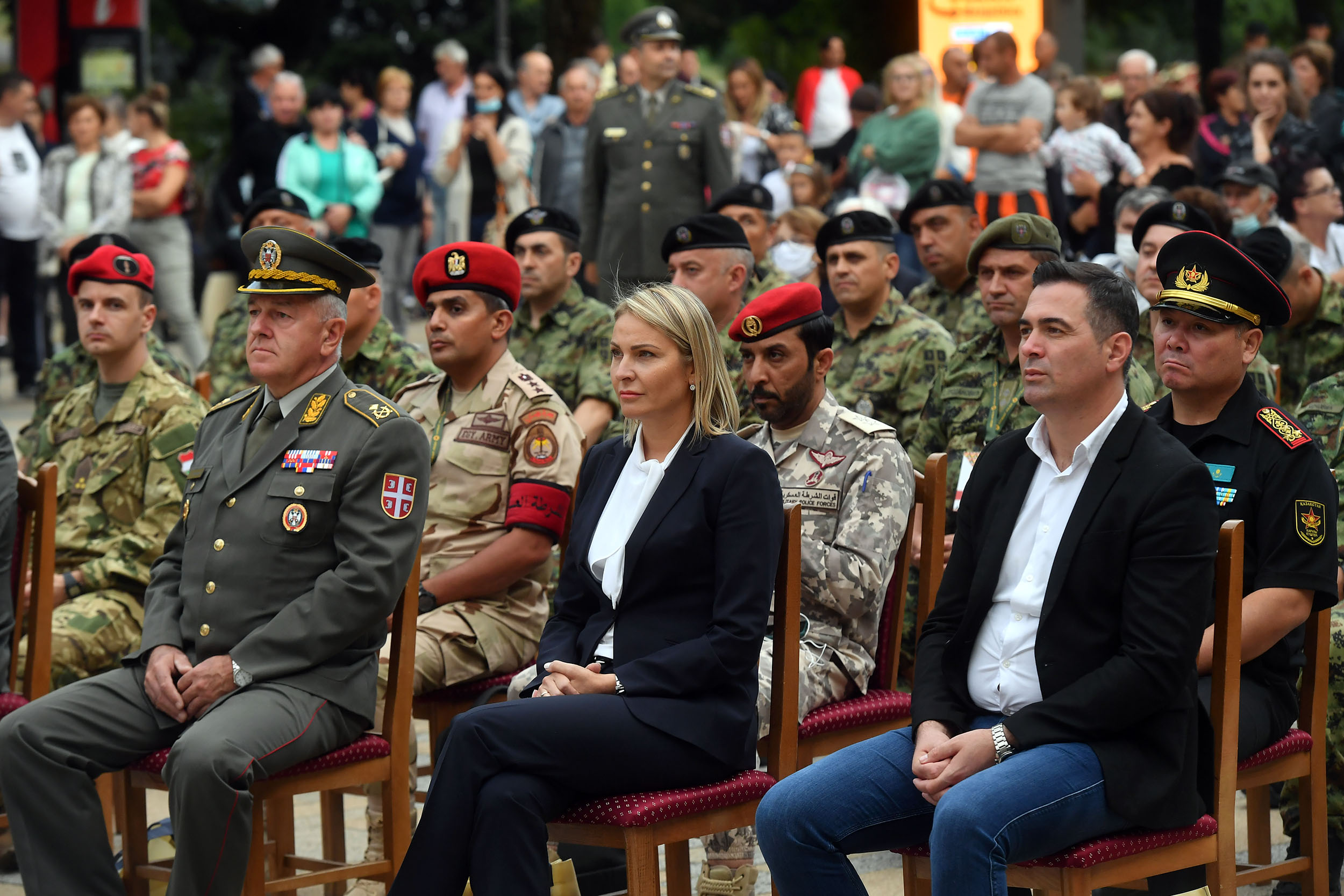 The Niš Military Orchestra paraded down the Vrnjačka Promenade marking the beginning of the cultural and artistic programme, which included the performances of the military orchestra, the Isa-Beg Choir from Novi Pazar, the famous jazz saxophonist Oleg Kireyev and the "Krasnaya Zvezda" Song and Dance Ensemble of the Russian Strategic Missile Forces. The repertoire included military marches, sacred and urban traditional folk music, and popular Serbian and Russian songs.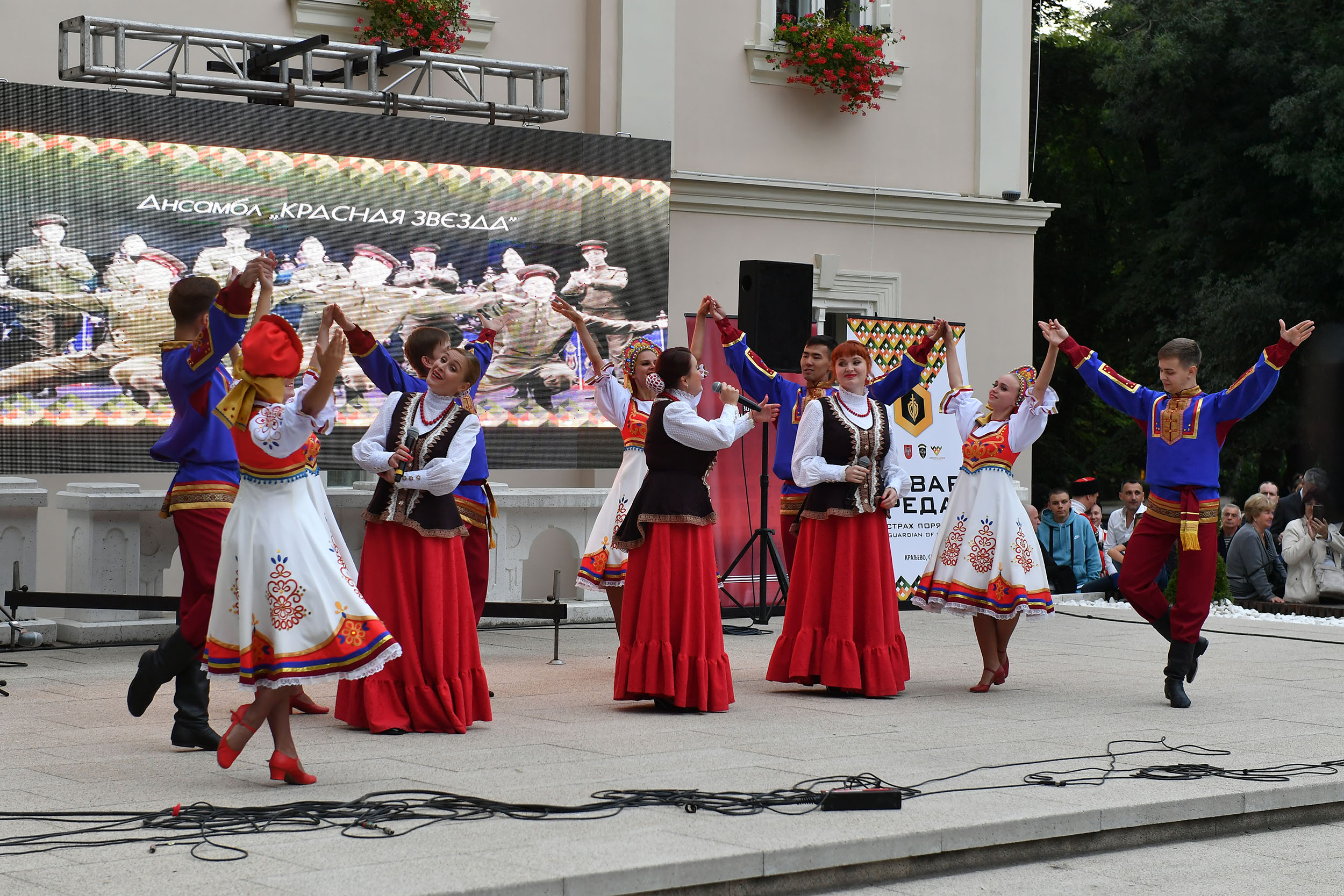 Prior to tonight's performance, the "Krasnaya Zvezda" ensemble performed at the opening ceremony for the "Guardian of Order" competition in Kraljevo, and gave concerts in Kragujevac, Sombor and Niš. This Russian music band will also give concert in Vrnjačka Banja on September 4.