Meeting of Chiefs of Defence of Serbia and BiH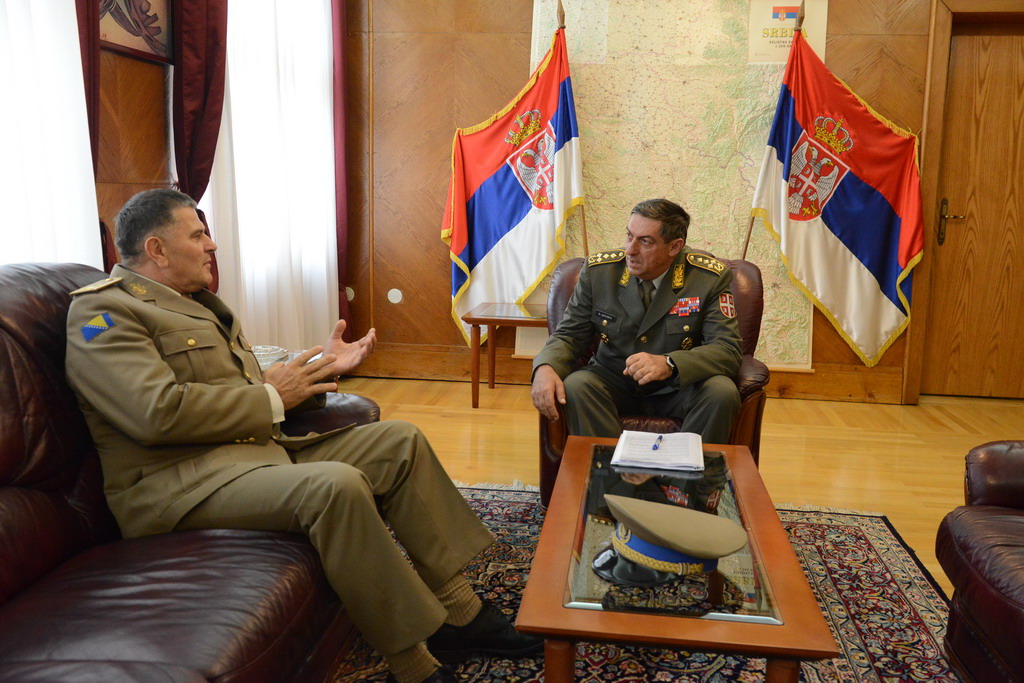 General Ljubisa Dikovic, Serbian Armed Forces Chief of General Staff, met today in Belgrade with General Ante Jelec, Chief of Joint Staff of the Armed Forces of Bosnia and Herzegovina.

On that occasion, General Dikovic pointed out that, following the consistent policy of the Government of the Republic of Serbia, the Ministry of Defence and the Serbian Armed Forces considers regional cooperation as one of the priorities when it comes to international military cooperation.

- Cooperation with the Armed Forces of BiH has been constantly on the rise in the past several years and has reached a high level of understanding and trust in what we are working on and creating together. It is primarily manifested in the form of joint training of personnel in Bosnia and Herzegovina and in Serbia, utilization of the capacity for the development of capabilities of our branches and services such as CBRN Training Centre, South Base, Centre for Logistics Training in the Serbian Armed Forces and Demining Centre in Rajlovac or Joint Peace Support Operation Training Centre in Butmir – General Dikovic emphasized adding that joint efforts are invested to solving the problem of surplus ammunition by which both countries are burdened.

According to General Dikovic, today's meeting is a chance that, in addition to analysis of the previous flow of cooperation and establishing new areas of cooperation in the future in order to continue work on strengthening trust and understanding. He also said that the current security situation is marked by challenges that require common sense, wisdom, patience and stability, as many meetings and discussions in order to successfully overcome all obstacles in any area and build better relationships for generations to come.

Speaking about the significance of today's visit, General Jelec stressed that BiH fosters good neighbourly relations and that the relations with the Serbian Armed Forces are good, with no unresolved situation and with many points of cooperation.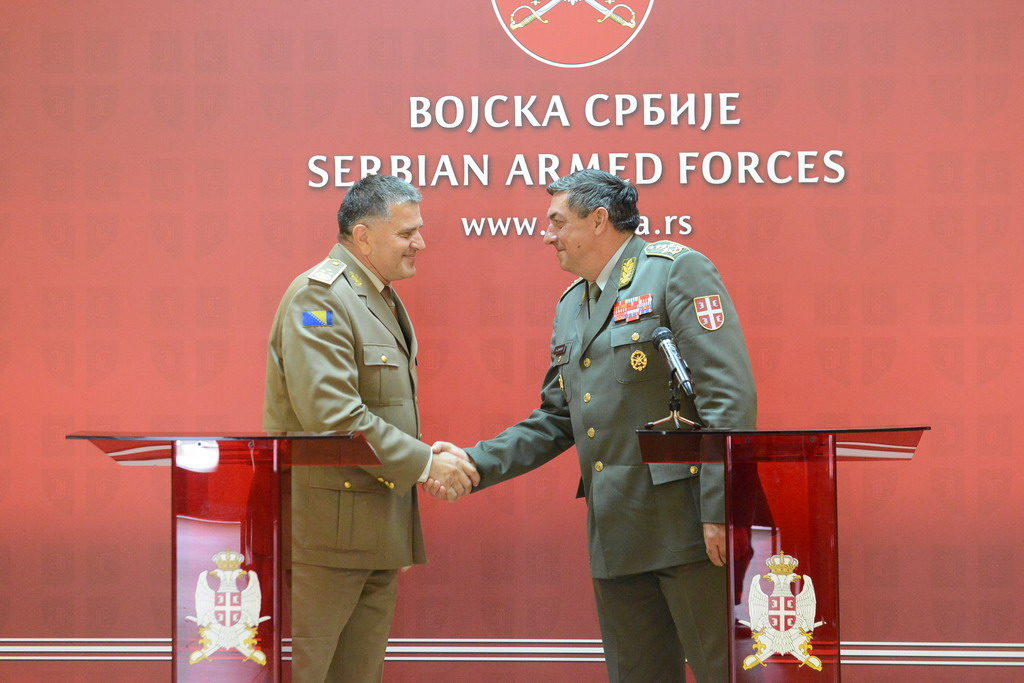 - We have also collaborated in the past, we cooperate now, and there is room for even better cooperation. Education and training at all levels of education and training is something that follows us since the establishment of the Armed Forces of BiH, and through the development of our cooperation and friendly relations there is also the development of capabilities in the militaries of both countries. This was expanded also to peacekeeping operations, demining and solving surplus weapons and ammunition – General Jelec said adding that cooperation in response to the common threats in the form of natural disasters has been confirmed, expressing hope that it will remain so in the future.

Keeping and building of peace in the world is one of the goals of BiH, and according to him, it is necessary to find ways to work together, through the UN peacekeeping operations, and in the future, the European forces as well, to constitute a team that builds, keeps and supports peace, primarily because Serbia has already had a lot of experience in this field.

- What are we doing to strengthen our capabilities through training centres, gives us the possibility to be more prepared, as well as the equipment that we purchase and joint exercises – General Jelec said.

He also expressed satisfaction that the members of the Serbian Armed Forces will be among the 900 participants from 30 countries at a large exercise to be held in BiH in October.

General Jelec will visit today also the Ministry of Defence and the Military Medical Academy, and tomorrow, in Nis, he will visit the Army Command and the Third Army Brigade.