Remembering the suffering and persecution of Serbs
Central state event dedicated to the celebration of the Day of Remembrance of the Suffering and Persecution of Serbs was held in the village of Busije near Zemun, in the presence of Serbian Prime Minister Aleksandar Vucic, President of the Republic of Srpska, Milorad Dodik, members of the Government of the Republic of Serbia and the Republic of Srpska, members of the National Assembly of the Republic of Serbia, the National Assembly of the Republic of Srpska, the Serbian Orthodox Church, the diplomatic corps and numerous citizens.

On behalf of the Ministry of Defence and the Serbian Armed Forces, the ceremony marking the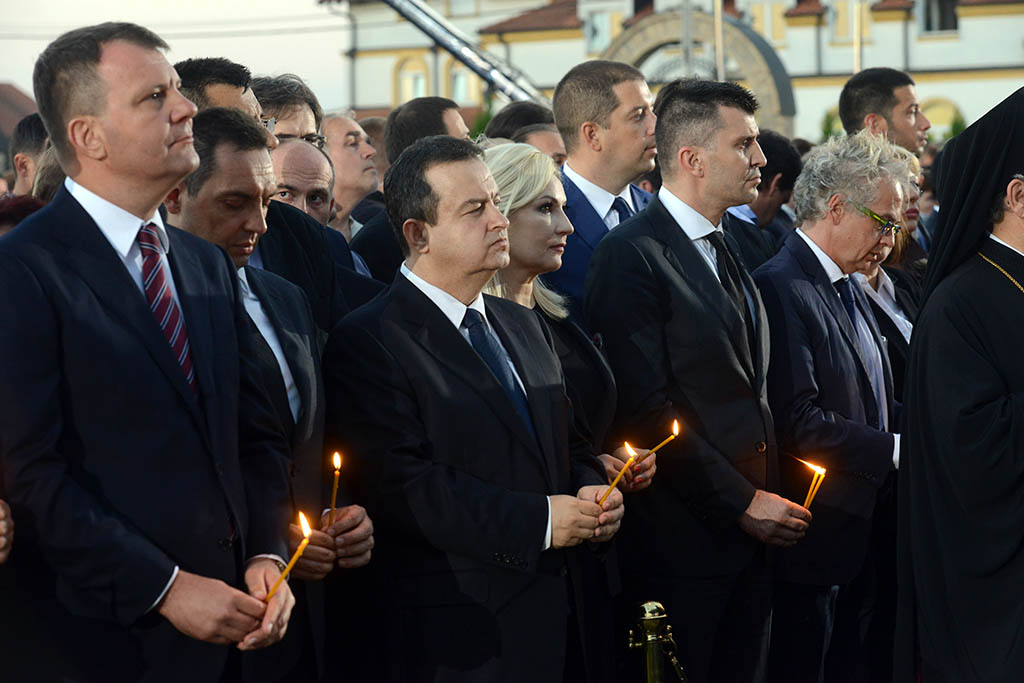 Day of Remembrance of the Suffering and Persecution of Serbs was attended by Defence Minister Zoran Djordjevic and Serbian Armed Forces Chief of General Staff General Ljubisa Dikovic, with members of both collegiums and numerous other members of the MoD and SAF.

Memorial service for all perished Serbs was served by Serbian Patriarch Irinej, and then the audience was addressed by "the girl from the column" refugee Jelena Saric, as well as the Prime Minister of the Republic of Serbia Aleksandar Vucic and President of the Republic of Srpska, Milorad Dodik.

Prime Minister Vucic said that it is hard to find a sadder day for Serbia and the Serbs, but he said that there will be no more "Storms": "Serbia cannot boast about its power, but it is strong enough to take care of its people, and will never again allow anyone such a pogrom", Vucic said.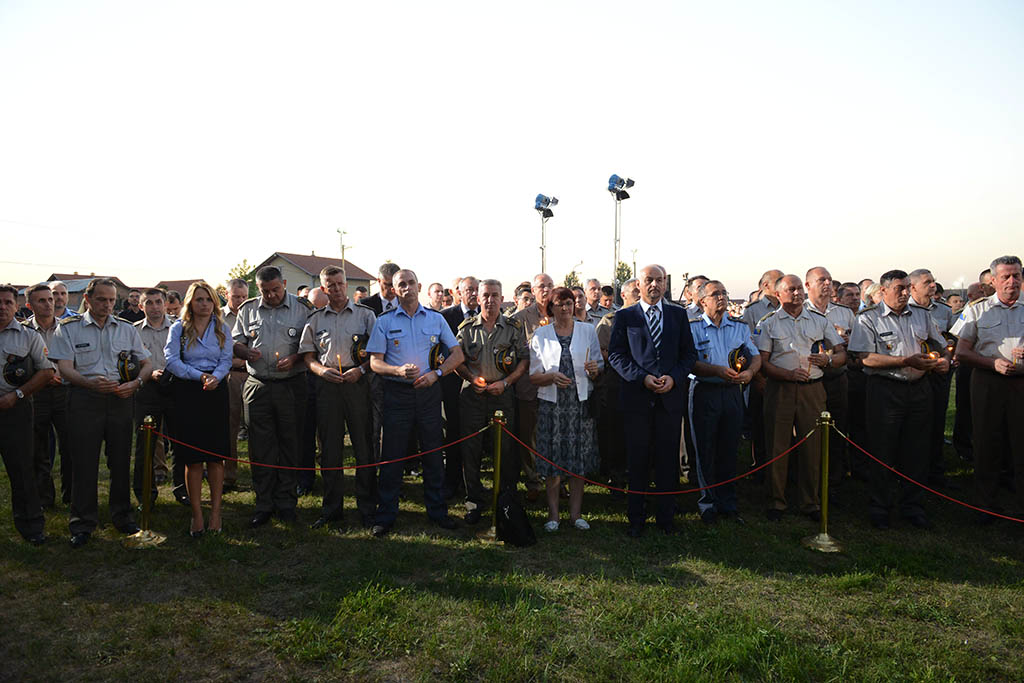 The Prime Minister stressed that Serbia is big enough for everyone, and we do not need a greater territory, but only a stronger and more stable country and he told to the people from Krajina that they were welcome in Serbia and that Serbia is large enough and no one hates anyone, but those who expected forgetting will never be forgotten. He underlined that Serbia wants the best possible relations with Croatia, but that it wants to protect its people, noting that the state will do everything in its power to protect the Serbs in Croatia.

He also told to people from Krajina that he knew how much it was hard for them, but that they got Serbia and that Serbia got them. "You are at home again and you have what to be proud of, your house is built on your sacrifice and that memory will last forever; we will commemorate it on every 4th August both in Serbia and the Republic of Srpska", the Prime Minister said.

The event was continued with the artistic programme entitled "Our sadness is great ...".