Medical Corps Day marked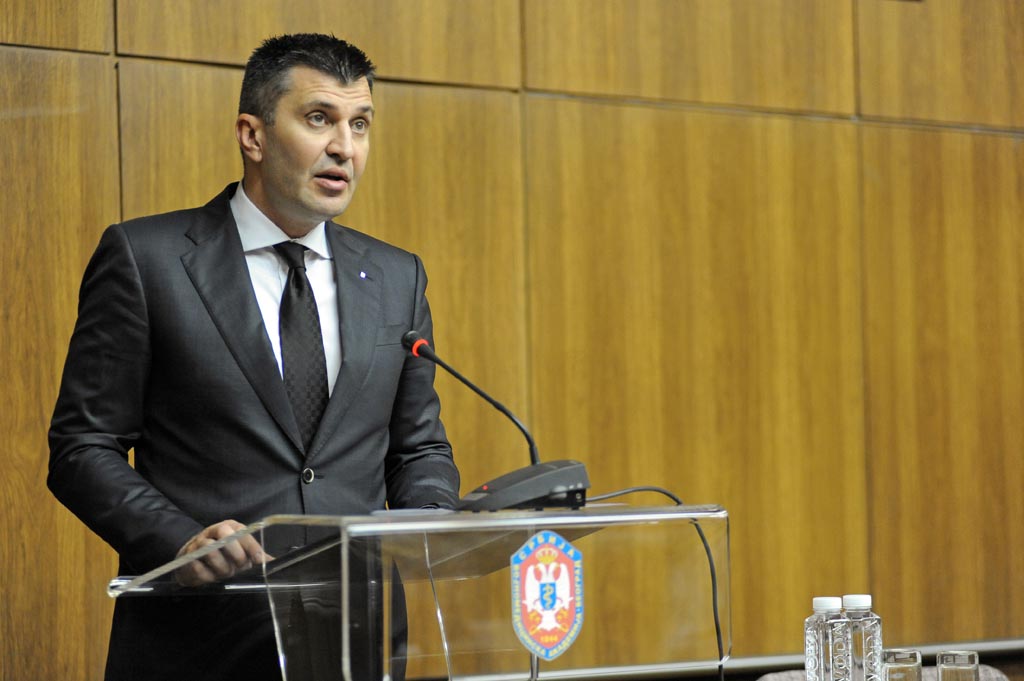 The Medical Corps Day – 30th July, has been marked today in the amphitheatre of the Military Medical Academy, and the ceremony was attended by Defence Minister Zoran Djordjevic, state secretaries in the Ministry of Defence and the Ministry of Health, Nenad Neric and Berislav Vekic, respectively, General Ljubisa Dikovic, Serbian Armed Forces Chief of General Staff, representatives of the Ministry of Defence and the Serbian Armed Forces, numerous guests, associates and employees of the military health care.

Minister Djordjevic congratulated the holiday to members of the medical corps and said that Serbia and its army are proud of their military health care.

- By your professionalism, expertise, quality of medical assistance and dedication, you have built a high reputation, ensuring security and trust. The very responsible profession of a "military doctor" requires, apart from the expertise in medicine, other features that adorn Serbian soldiers as well and they are patriotism, commitment, courage but also equal dedication to all patients, the defence minister said.

According to him, in the period between the two anniversaries, members of the military medical corps successfully provided medical
support to the Serbian Armed Forces in all three missions, although sometimes it was not easy, giving priority to the preservation and improvement of health of professional military personnel and all the military insured.

- I expect you to keep the quality, to continue with the professional development of your personnel also by participation in the peacekeeping missions, and I am sure that we will be able to count on you also in the future when you are most needed to your people, Minister Djordjevic said.

Colonel Ugljesa Jovicic, Deputy Head of Military Health Department reminded the audience of the history of medical corps and doctors who have greatly contributed to its development and outlined the future plans.


- In the forthcoming period, our main tasks will be the optimization of military health care at all levels – from the army medical corps to the MMA, and the provision of human resources potential. Medical Corps is an important part of the Ministry of Defence and the Serbian Armed Forces that can respond to all the obligations and tasks, and military health care will always make efforts to respond to any task, Colonel Jovicic said.

It has been for the fifth year that the Military Health Department grants award for the authored endeavour in the field of medical sciences and this year's laureates were Prof. Dr Predrag Aleksic and doc. Dr Vladimir Bancevic from the MMA Clinic for Urology and Prof. Dr Bela Balint, corresponding member of SASA.

As part of celebrating the Medical Corps Day, the Institute for Transfusion Medicine of the Military Medical Academy has organized today blood donation campaign and Minister Djordjevic and State Secretary Neric participated in this humane act.

The Medical Corps Day is celebrated in memory of 30th July 1839 when Dr Emmerich Lindenmayer became the first Chief of the Serbian Medical Corps who was appointed according to the law and by the Decree of the Regency.