Promotion of defence cooperation with Romania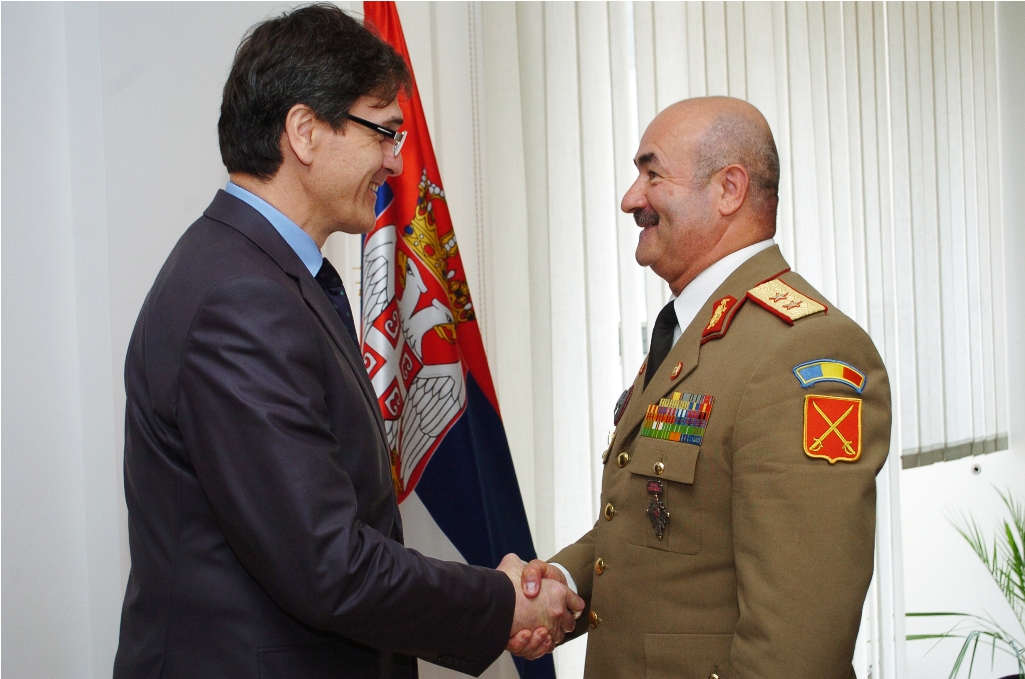 State Secretary at the Ministry of Defence, Nenad Neric, received Chief of the Romanian Land Forces Staff,Major General Dumitru Scarlat, during his official visit to the Republic of Serbia.

Analysing the current political and security situation in the region and the world, the interlocutors stressed the importance of further qualitative enhancement and development of relations, especially in defence, for the purpose of undertaking joint activities for a comprehensive solution to security threats.

State Secretary Neric informed the guest about the activities of the Ministry of Defence and the SerbianArmedForces in the process of EU integration, engagement in multinational operations and the level of cooperation with NATO through the Partnership for Peace Programme.

Neric thanked Romania for its support in the process of European integrationwhich is one of the priority foreign policy goals of the Republic of Serbia. He stressed that Serbia appreciates that Romaniaretained its position on non-recognition of the unilaterally declared independence of so-called Kosovo, expressing his gratitude for the professional engagement of the members of the Romanian contingent in KFOR and their contribution to security in Kosovo and Metohija.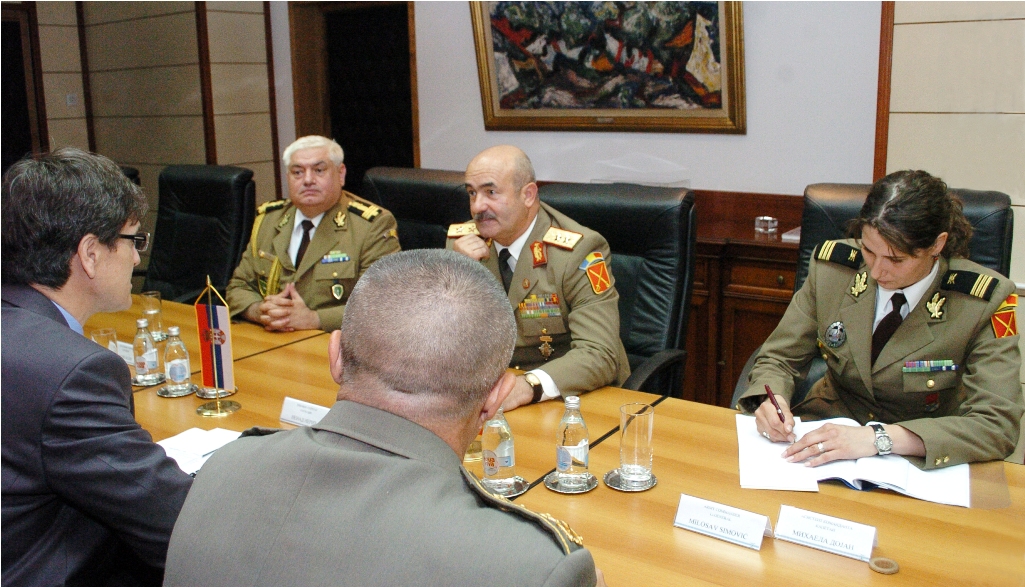 Both sides conveyed satisfaction with the achieved level of cooperation in the field of defence, but also pointed out that in the forthcoming periodthe two armies should find modalities for a more intensive cooperation, with the aim of improving operational and functional capabilities of the armed forces.

General Scarlat said that the traditional friendly relations between the two countries are a basis for enhancement of cooperation in the field of defence, in accordance with the economic possibilities. He conveyed the readiness of Romania to continue support and exchange of experiences in the process of European integration and stressed that cooperation between land forces was exceptional and that the members of the two armies understand each other very well both in theexercises and on the ground.