Live Fire Exercise of Special Brigade and Gendarmerie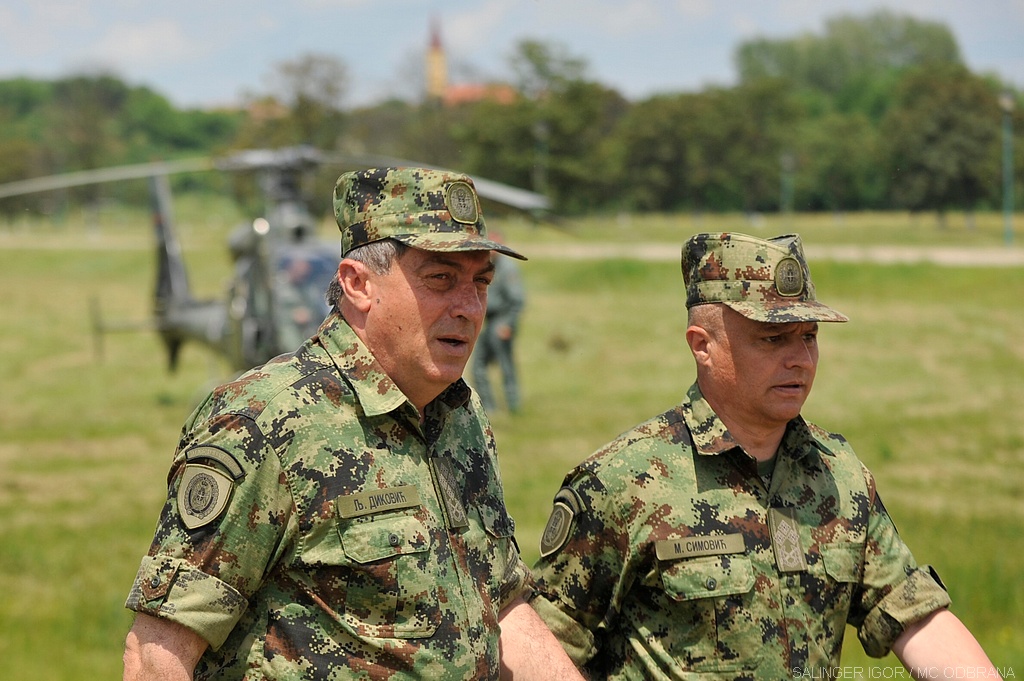 In the framework of Morava 2016 tactical exercise, today at Oresac training ground near Vrsac tactical live fire exercise of the anti-terrorist teams of Special Brigade Battalion of the Serbian Armed Forces in collaboration with teams from the Gendarmerie on the theme "Anti-Terrorist Operation".

The exercise was attended by the Serbian Armed Forces Chief of General Staff, General Ljubisa Dikovic, Army Commander, Lieutenant General Milosav Simovic, Chiefs of the Training and Doctrine Department and the Intelligence and Reconnaissance Operations Department, Brigadier Generals Marinko Pavlovic and Ilija Todorov, respectively, Special Brigade Commander, Brigadier General Zoran Velickovic, and senior representatives of the Gendarmerie.

Scenario of the exercise envisaged neutralizing the terrorist group that carried out the attack in the chemical industry and retreated to the area of the village of Oresac around the perimeter of Deliblato Sands. The task was to carry out a blockade and the destruction of the group that includes several individuals with extensive experience in the use of explosive devices.

The goal was to release the hostages and neutralise the unexploded ordnance found. The task was carried out using helicopters, applying vertical manoeuvres with fire support of armoured vehicles and from the air.

Lieutenant Colonel Zeljko Furundzic, Assistant Commander for Operations of the Special Forces Brigade emphasizes that it is a joint exercise of the third mission of the Armed Forces, with the use of aircraft of the Air Force and Air Defence and flight units of the Serbian Ministry of Interior.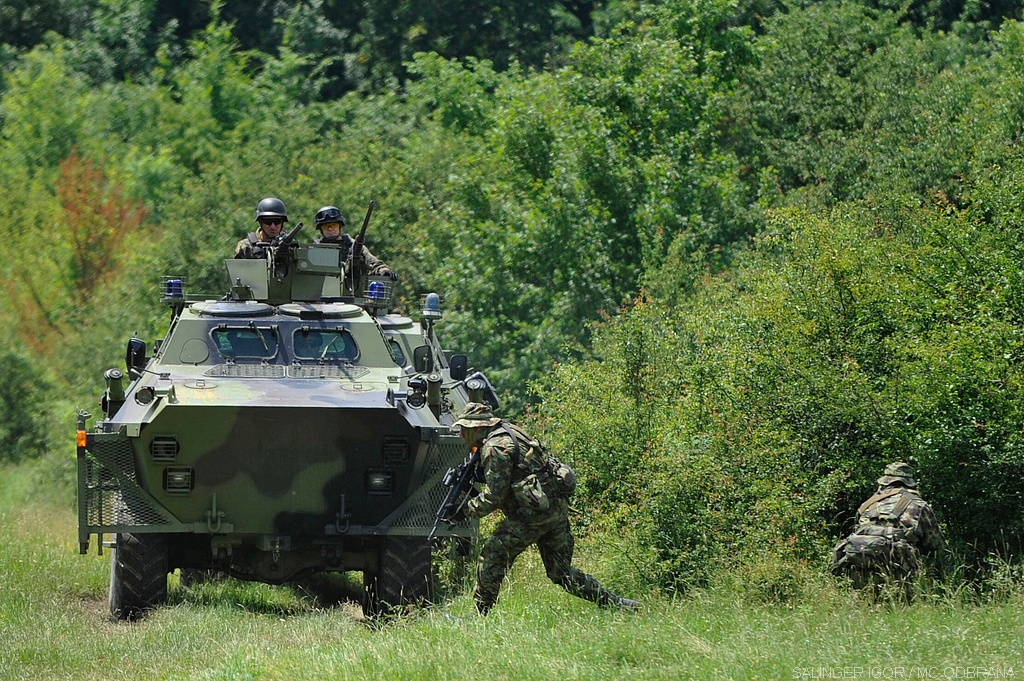 - Exercise is a high risk one, with the use of live ammunition and employing armoured vehicles, among which there were those we saw for the first time because they are within the development programme of Yugoimport SDPR company. It has been successfully completed and is of great importance as an experience for our future work, Furundzic says adding that this is the first joint anti-terrorist exercises of the Special Brigade and Gendarmerie.

Captain Ivan Bondzic from the Parachute Company of the Antiterrorist Battalion "Hawks", says that the aim of the exercise was also the determination of the level of training of our forces in the fight against terrorist groups, in cooperation with units of the Gendarmerie.

- Similar tactical exercises belong to the regular annual activities but this was a special opportunity because of the synergy with forces of the Gendarmerie, in order to determine the degree of our conformity – Captain Bondzic said.