Checking readiness for the execution of tasks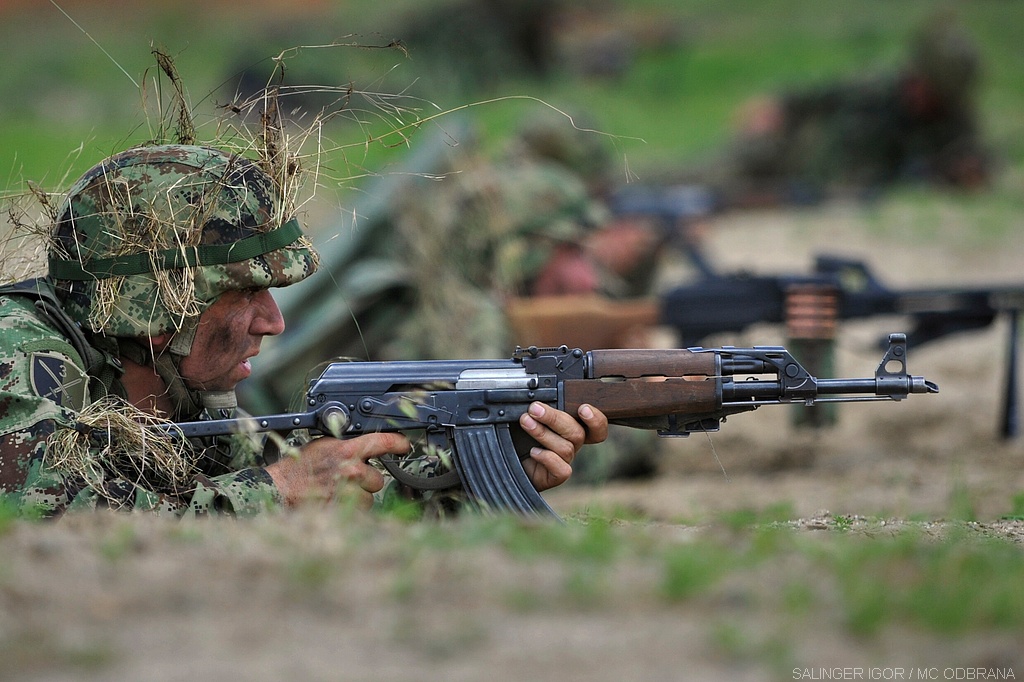 Within the Morava 2016 command-post exercise, today, at the Peskovi training ground near Veliko Gradiste, live fire exercise of the Training Command intervention squads, which is a sort of competition of special-purpose squads, has been held.

The exercise was attended by Deputy Chief of General Staff of the Serbian Armed Forces, Lieutenant General Jovica Draganic, and Chief of Training and Doctrine Command, Brigadier General Marinko Pavlovic.

The exercise tested tactical and fire qualification of the intervention squads against separate object. Fire was delivered from automatic rifles, machine guns, sniper rifles and hand-held rocket launchers, and prior to shooting the participants marched and mastered the tactical path consisting of fire trail and 9 obstacles.

General Pavlovic, who was tasked to evaluate the today's activity as an officer for planning the Morava 2016 exercise, said that it was a good opportunity to examine to what extent the squads would be able to carry out the assigned task.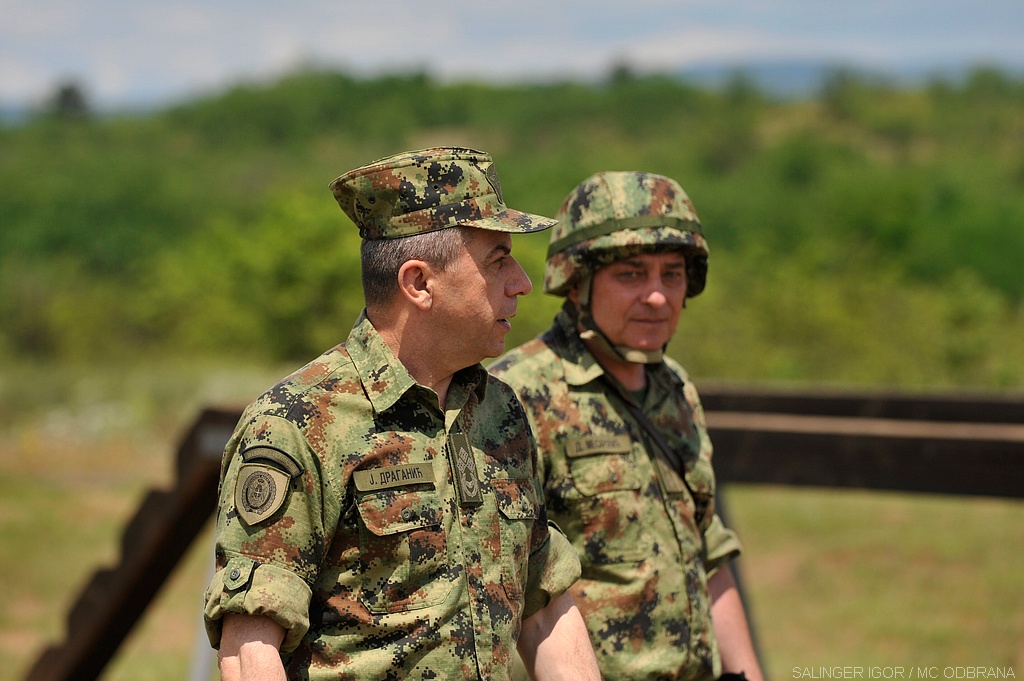 - In line with this goal, the training ground was conceived as a residential area where the intervention squads conduct shooting, where the success of fire and tactical work are valued. The success of fire was excellent and the tactical work very good, which means that the evaluation of the tactical exercise will be very good – the Chief of the Training and Doctrine Command says.

Mixed Artillery Brigade performed live fire tactical training at Pasuljanske livade combined arms training range, in which part of the reserve force has also participated. At the exercise titled "Division in support of units of the Army in carrying out operations", the artillerymen fired from 130 mm M-46 artillery guns.

The exercise was attended by Army Commander Lieutenant General Milosav Simovic, together with his associates, Commander of the Joint Artillery Brigade Colonel Zvonko Stojkovic, representatives of the Military Academy and reserve officers from Aleksinac.

Members of the Special Brigade and Gendarmerie are preparing conducting of a counterterrorism operation at the Oresac training ground, units of the First Brigade practiced carrying out attacks on air assault, and the Second Brigade is engaged in the rehabilitation of roads in the context of implementation of tasks of the third mission. Commands and units of the Serbian Armed Forces are continuing tactical practicing across Serbia within the framework of Morava 2016 exercise.